It's like America. But south. 
Except it is actually pretty different than (the United States of) America, the quote from one of my favorite Pixar movies notwithstanding.
South America has always had a certain allure for me, and there are a number of places I am highly interested in visiting, including Chilean and Argentinian Patagonia, Machu Picchu, the Galapagos, and even all the way down at Tierra del Fuego. Manaus and its place as the gateway to the Amazon is even of interest.
But on our first trip to South America we will hit none of those. Several months ago I started planning a trip to Buenos Aires and Montevideo, locking in award flights for my daughter and myself when the pickings were good. American Airlines availability has fluctuated a bit, but you can generally find some decent options to southern South America. I burnt 115,000 American AAdvantage miles for two business class tickets from San Francisco to Buenos Aires via Dallas.
Our trip will begin in Buenos Aires, where we will spend five nights, followed by two in Montevideo, the capital of Uruguay, which isn't all that far away by ferry. We'll have one final night in Miami before returning to California.
Things to do in Buenos Aires
Hopefully we'll not be too jet-lagged flying into Argentina's capital, as the 10-hour flight through the night will let us have time to catch some sleep. But I know we'll still be tired.
My plan for our first day is to just settle in at the hotel and get a general feel for the city. We'll head to a few of the neighborhoods to explore, likely San Telmo and Puerto Madero, where our hotel is located.
I'm still batting around the idea of booking a half day tour of Buenos Aires to get ourselves oriented. I have yet to do one with any of the kids. We enjoyed a tour of the Great Wall back in November, which is pretty much the only one I've done with them. Even then, we got to mostly explore on our own. However, I really enjoyed a walking tour of Charleston, and I can really see the value of one.
We'll hit the historic highlights, such as the La Casa Rosada, the National Historic Museum, and Caminito in the La Boca Neighborhood. I'm also batting around adding in the Botanical Gardens. Heading out to a ranch for a day is probably out, mainly due to the cost, although these tours sound like an amazing experience.
On Sunday it would be cool to catch an open-air market or two. The Feria San Telmo is what I currently have penciled in. Heading to Tigre, on the outskirts of Buenos Aires, sounds like a good fit for that day as well. We'll also work in some down time as well, and my daughter will be keeping up with critical school subjects each day as well.
Argentina is also known for their steak, and I'm already looking at some great places that are also affordable. I'm sure we'll also have time to sample the empanadas and café con leche.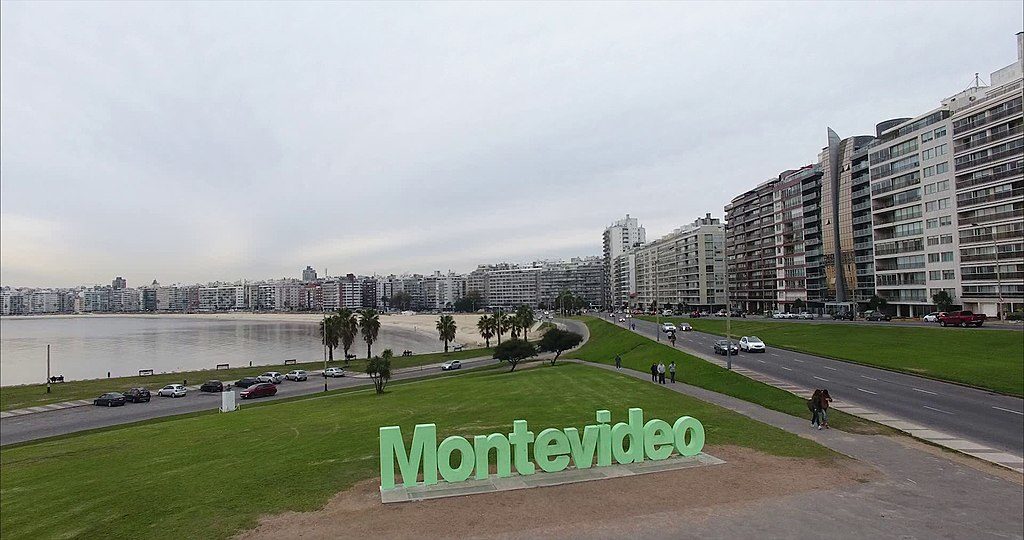 Uruguay – an underrated gem
Everything I read about Uruguay makes me wonder why I haven't heard more about this relatively unknown South American country. My main resource for what to do during our couple days in Montevideo comes from Guru'Guay.
I hope to spend most of a day in the Ciudad Vieja, the old colonial section of the Uruguayan capital. I'm also considering a bike tour, as this seems like a great way to see a lot of the city. We'll be staying at the Hyatt Centric for free using points, which has dropped to a mere Category 2 property after the recent changes!
Finishing off the time in Miami
The overnight in Miami is pretty much only because of how I booked the award flights. I booked us between Montevideo and Miami as a nonstop American Airlines award using Cathay Pacific Asia Miles, as it fell into a sweet spot with a flown distance under 5,000 miles. We return to SFO from Fort Lauderdale the next day on JetBlue. This'll be my first JetBlue flight, and although it isn't their Mint product, I'm very much looking forward to the experience.
We have The Confidante in Miami Beach booked using a Hyatt Category 1-4 free night certificate, which will give us basically a day and a half to enjoy the sun and sand in Florida before heading home.
We're just a week away from this trip now. Things are coming up fast!
Puerto Madero image courtesy of Deesnel via Wikimedia Commons under CC 2.0 license. Montevideo image courtesy of Fedaro viw Wikimedia Commons under CC 4.0 license.