**This is a re-post, but after finally wrapping up all the posts I'd planned to write, I wanted to run a recap**
After canceling a planned trip to Europe, I decided to still make the best of the vacation time I had allotted for myself. I was already planning on being away, so work was covered (I *did* work one week, still). The question was…what to do with the second one?
Planning a trip in record time
I've had many-a-whim of planning a trip. Depending on the given fare sale, wide open award space, or other deal-of-the-day, it's been hard to restrain myself at times. Especially when it would be super inexpensive and a great use of points. The biggest hindrance is nearly always available time. For this last-minute trip, though, time wasn't the issue. And I had a particular card up my sleeve I've been waiting to play.
For quite a while now, the idea of doing a one-way road trip from Arizona has been brewing in my mind. Late Spring is the perfect time to do this, as the weather is still nice, and you can score some amazing rental car deals. The companies all try to relocate their cars out of Arizona, since who wants to visit Phoenix in July??
Booking cheap flights to Tucson and a cheap rental car
With less than a week until departure, I locked our flights in for a total of $91 and 22,500 Avianca LifeMiles. Never heard of either? Read about using Avianca LifeMiles for United flights and how I scored an awesome last-minute redemption. United award space is generally good very close-in, and we took advantage of this. There was plenty of space to Tucson and Phoenix and other southwest destinations showing at united.com.
Our car rental was locked in for $101 for 8 days. This is pretty much unbeatable. I even made $3.50 cash back by booking through the Ebates cash-back portal (referral link, if you join and spend $25, I get a bonus). I've seen good rates on these deals, and this about matches the lowest I've ever found. It makes sense, though, as you are actually doing the rental car company a favor by moving their car. Otherwise they'd either pay to truck it to a better summer market, or it'd be a stranded asset for several months.
We had eight days to make it from Arizona back home. I quickly penciled in a few major destinations, and other ideas quickly filled out our itinerary. Among other places, we would see Saguaro National Park, Sedona, the Grand Canyon, Las Vegas, and Death Valley.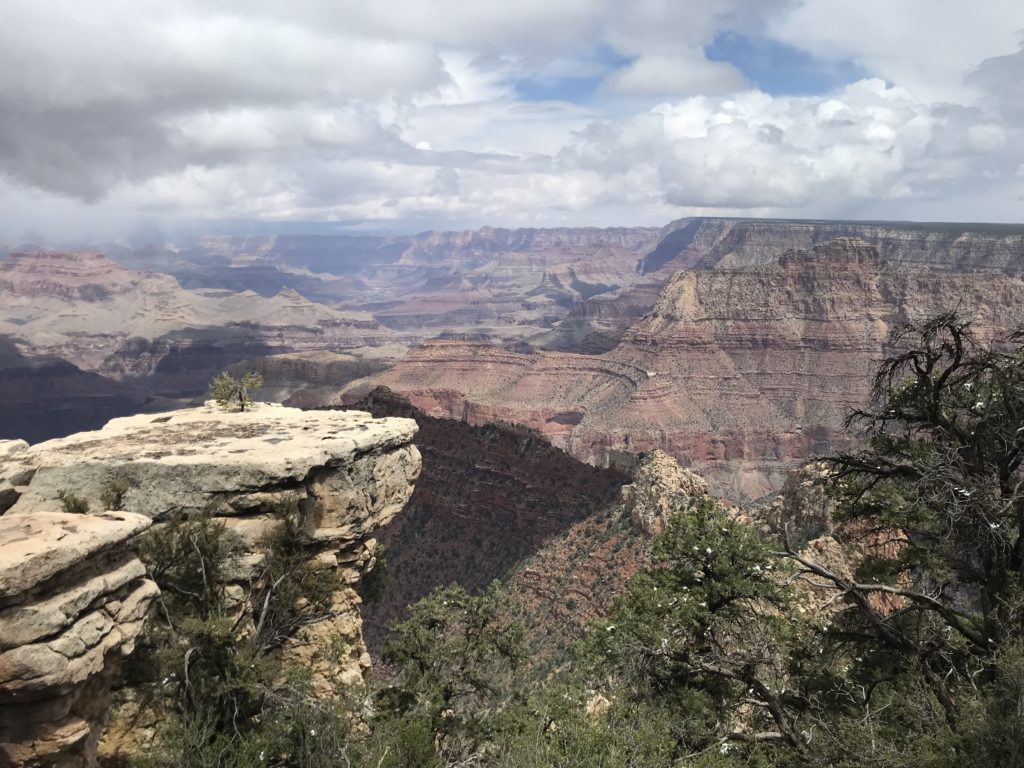 Overview of our travels
I'm trying to get a bit better about organizing trip reports. I know some are a quick rundown of a few sights and maybe a hotel review. For our longer trips, though, having an outline is the better way to go. It keeps me on track as I take a few weeks several months to find the time to post. Here the rundown of our 2018 Southwest U.S. road trip:
Gutsy, I know, given my typical post rate of 1-2 per week. But having goals helps. I'll add links to each as I post.
Overall, the trip was great. The kids had a blast. My only miscalculation was planning more driving near the end of the trip rather than pacing things a little more evenly. This meant they were very ready to get home during the last couple days. But at least I now know they can survive seven hours in the car in one day. 🙂