One thing I love about this hobby is passing on the knowledge I've gained to others. It isn't all that often I get a chance to talk to someone who is actually interested. Most of the time when I launch into the details of how my wife and I managed a three week Canadian summer (and then a two week winter) vacation and thirty days in Europe, people's eyes glaze over. They say they want to know how we manage it, but often they really don't. It was really just a polite conversation starter.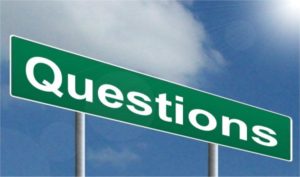 So it thrills me when someone shows a real interest in my award travel hobby. Today I received an email from my friend Pete (not his real name):
Hi Ian,
I understand you're pretty savvy with credit cards. I've got one or two questions for you.
Last year I got the United Mileage Plus Visa card with a mileage bonus. Now it's time to start paying the $95 per year to keep the card. Once we use the miles on this card I think it will take several years to build up enough miles to use them again for a trip to Guatemala. It takes something like 60,000 miles for a roundtrip to Guatemala.
You seem to be able to amass mileage points pretty quickly. Could you share how you do that? I'm assuming you don't put several thousand $$ on your card each month. Maybe you do.
God bless,
Pete
Pete is right. I don't put thousands of dollars on my cards each month. Well, not more than a grand or two for normal expenses. There are people who can generate points this way through "manufactured spending", but I am not one of them. My response to Pete was basically the a primer on how to amass points through credit card offers:
Hey Pete,
I'll gladly share…..this is one of my favorite topics. The primary way that my wife and I accrue so many points is by routinely applying for credit cards with sign up bonuses. While we can't pick up a bonus on the United card all that often, we have applied for others, including the AA Platinum Select card, the Southwest card, the Alaska Visa, several hotel cards, and more. At the time last year I happened to have enough United miles to get to Guatemala. We have used our Southwest and Alaska miles to fly across the country, and recently Delta and United miles to fly to/from Europe. Kels and I each pick up 5-10 credit cards per year. We don't add each other as authorized users, which does help us apply for more cards more easily. Some people are not comfortable playing with their credit this way. Candidly, my score started about 780 a couple years ago and has flattened at ~740, which is still pretty good. There is really no other easy way to accrue lots of miles except through taking lots of offers like this. Some people are not comfortable with this sort of thing, and I totally understand that.
While we apply for lots of different offers to gets various mileage currencies, we do also reapply for the same cards after a while. After enough time has elapsed, typically 2+ years, you can reapply for a card with an issuing bank. Each issuer has different rules on reapplication. With Chase, who issues the United cards, you are eligible for a new bonus 24 months after you received the last bonus, which is sometime 1-3 months after you initially got the card. Citi has some new rules based on opening/closing date and card family type, and Amex is the toughest with a "once per product type" bonus rule. I initially got my first United card 2 1/2 years ago and ultimately canceled it, and I just recently reapplied and got another bonus when the offer was at 50k.
What I did the first time I had the United credit card was keep it for 23 months, thus paying the $95 once, and then canceled it. You could in theory cancel after 11 months and not pay the fee at all (since the first year is usually free), but I sometimes keep mine over the first fee cycle since it is a little more fair by the bank because they will profit a bit more off you and off of your use of the card. What I don't let them profit off of is interest since that totally defeats the purpose of free travel. Paying an annual fee now and then, though, to me, is fair since they have allowed me to get so many of their products. And paying $95 for enough points for a round-trip to Latin America still leaves me quite a bit ahead.
Also, true "saver" award space for Latin America is 35k miles round-trip. Flying out of Arcata, availability at this level is going to be limited. You will have better options for multiple award seats out of SFO. When I booked last summer, I only found saver economy space headed back, saver business space there, and no options out of Arcata. It came to a total of 47,500 miles, which I was very happy to pay instead of $800+, but still had wished it was 35k round-trip.
The other way to accrue United miles by credit card is through a currency that can transfer to them. There is only one good one: Chase Ultimate Rewards (UR). If you are looking for more United points, look into getting a Chase Sapphire Preferred card. It is free the first year, but has a fairly high initial spending requirement. The bonus offer is usually 40-50k points, and they can transfer 1:1 to United miles. You can also get a Chase Freedom which has rotating bonus categories where you earn 5x points per dollar, but you can only transfer Freedom UR points to United miles if you have the Chase Sapphire as well. As you've seen, typically the gains from regular spending don't outpace the miles accumulation fast enough to make it all that worthwhile. However, the Chase Freedom has no annual fee and is a good card to get once and keep open. It usually has a 10k points offer associated with it. What you could do is get a freedom and keep it, and then pick up the Sapphire every 2-3 years.
I am going to have links sent to you for the Chase Freedom and Chase Sapphire Preferred in case you are interested. Chase has a "rule" you should know about called "5/24". Typically, if you have 5+ new accounts in the past 24 months with any issuer (not just them), they won't approve you for a card product. This isn't hard and fast, but it is a general rule of thumb.
Beyond credit cards, I have a couple other ways of getting more miles. When I rent a car for work, I will often check Hertz's price through United, and if comparable to our company's contracted provider, I will book through them instead for 2,000-2,250 United miles (when there is a promotion running). I also link my credit cards to the United (or Southwest) dining programs and eat at participating restaurants when I am traveling for work and it is expensed. Not a huge bonus, but every bit helps, and this is a perk I am able to take advantage of from my job.
You could also explore either Alaska or Delta's award program. There are a couple currencies that can transfer to Delta miles, as well as a couple credit card options (all Amex, so only one bonus per card product). You would have to fly out of SFO on either. Potentially you could fly out of Santa Rosa using Alaska miles, but that is the closest airport. Alaska credit cards are usually fairly easy to get through Bank of America, and their miles can be redeemed on partner flights with both Delta and American, as well as Alaska flights themselves. Technically, you can now fly out of Arcata on Alaska Airlines because the new airline, PenAir, is a partner, but you cannot mix partners on Alaska awards, and they do not directly fly to Guatemala. It would be a PenAir-Alaska-Delta/American award, and that isn't allowed. However, they do fly to Costa Rica, so my wife and I may use them when we are finally matched with our children. 🙂
This is probably waaaaaaay more info than you wanted. If you have more questions, don't hesitate to ask. I have 3+ years of knowledge accumulation from this "hobby" and regularly stay up to date with industry news.
Best, and God bless,
Ian
Conclusion
I definitely hope my friend Pete will now be able to accumulate a lot more airline miles for his future travels. While this "hobby" may seem pretty intimidating at first, it will easily become natural after you pick up one or two cards, bank the sign up bonuses, and start learning how to use your new points. The best advice I have is (a) check your credit, (b) make a plan, and then (c) apply for a couple cards that get you toward your goal. The resources to learn are out there, waiting for you, all across the internet.
Questions sign image courtesy of NY Photographic.