Recently, I wrote about the best Chase transfer partners with the hope of pointing people in the best direction for burning their hard-earned Ultimate Rewards points. I figured I could follow up by outlining the best Amex transfer partners from their popular Membership Rewards program.
Basics of Membership Rewards
If your unfamiliar with the Membership Rewards (MR) program, here is a quick rundown: Amex has a flexible points program, just like Chase, with an array of transfer partners and the ability to cash out your points.
In general, the program is inferior to Chase's Ultimate Rewards, but *not* a whole lot. There are still some great reasons to earn Membership Rewards. You can definitely get a lot of value out of Amex transfer partners. There are a couple partners that overlap both programs, but in general they are different.
Using your membership rewards points is as easy as navigating through the website, entering your loyalty number from the partner program, and then inputting how many you want to transfer. Transfer times for various programs range from instant to several days.
Additionally, American Express offers a credit card with no annual fee that earns transferable Membership Rewards points, something that is no possible with any Chase card (SEE: 5 of the Best No Fee Credit Cards for Travel).
The 6 best Amex transfer partners
The following are the best Amex transfer partners, in my opinion. My reasons include generally best value from your points, potential for some specific sweet spot awards, and general ease of understanding and using the programs (though not necessarily in that order):
Flying Blue
Flying Blue is the award program for both Air France and KLM (Royal Dutch Airlines). It is one of the best programs among SkyTeam airlines, which generally aren't all that hot when it comes to award programs.
FlyingBlue routinely offers promo awards. Promo awards are select routes on which you can save anywhere from 20% to 50% of your miles. This can let you really stretch your Flying Blue miles, and by extension, your Amex Membership Rewards points. FlyingBlue promo awards are where most of the best value is at, although the following economy awards are also good:
North America to Hawaii for 15,000 miles.
North America to the Caribbean and Central America for 15,000 miles.
North America to French Polynesia for 30,000 miles.
You will pay fuel surcharges with Flying Blue awards, so be prepared to shell out a little cash along with your miles. Flights to and from Europe are on the order of $150 each way.
Aeroplan
Aeroplan is the frequent flyer program of Air Canada, a Star Alliance member. Unlike United awards, Aeroplan awards pass on fuel surcharges for some carriers. This is generally a bummer, and actually makes using Aeroplan miles on Air Canada flights a generally poor proposition. Here are some of the sweet spots for partner awards:
U.S. to Europe on Turkish via Istanbul in business for 55,000 miles one-way
U.S. to Europe in Lufthansa first class (if you don't mind high fuel surcharges)
Other flights to Europe in business class on carriers with no fuel surcharges
Awards within North America that include stopovers
Aeroplan is also the go-to for cheap travel to the Arctic. Air Canada has a couple very unique transfer partners, including First Air. Only bummer with these partners is that they cannot be mixed with other carriers besides Air Canada.
ANA
All Nippon Airways is one of the two major Japanese carriers. The airline has a great international business class and first class product, and a great award chart. It is just a bit difficult to use, and there are some restrictions.
For starters, you can only book ANA awards round-trip, which lessens the flexibility. But the award prices are phenomenal. Here are some options:
U.S. to Europe in business class for 88,000 miles round-trip
U.S. to Asia for 95,000 miles round trip in business class on a "StarAlliance" award.
These *easily* beat most other award charts for those same awards.
You can also book "around the world" awards with ANA. These can offer insane value. You can have up to 8 stopovers, and the trip must be at least 10 days in length (but c'mon….who would want a RTW trip less than that). There are a couple other rules, but if you have the savvy and flexibility, you really can't beat an ANA round the world ticket.
For trips of total length less than 29,000 miles flown, you can fly around the world in business class for 170,000 miles. If you restrict yourself to Asia and Europe and clock in under 22,000 flow miles, you can do it for a crazy low 125,000 miles in business (85,000 in economy).
Seriously, if you are looking for value from your Membership Rewards, ANA is where it is at. They take the cake when it comes to best Amex transfer partners in my opinion.
 Singapore KrisFlyer
Kris Flyer made some changes to their program recently, but they still offer great value.
Singapore Airlines offers one of the most aspirational award redemptions available: their iconic Singapore Suites. Only available on their A380 aircraft,  you can only book Singapore Suites awards using KrisFlyer miles. The airline doesn't open them to partner programs (i.e. you can't use your United miles to book Suites, even though both airlines are Star Alliance partners).
Here are some of the best options for using Singapore KrisFlyer miles:
New York to Frankfurt in suites-class for 76,000 KrisFlyer miles
Singapore to Johannesburg in business for 45,000 KrisFlyer miles.
San Francisco to Hong Kong in First for 82,000 KrisFlyer miles.
United domestic business for 20,000 KrisFlyer miles one-way.
In addition to being an Amex transfer partner, KrisFlyer is also a partner of Chase Ultimate Rewards and Citi ThankYou.
Asia Miles
Asia Miles is the frequent flyer program of Cathay Pacific and Cathay Dragon. Like some other programs for Oneworld airlines, Asia Miles operates on a distance-based chart. There are a multitude of possibilities here.
Asia Miles has two award charts: one for single-carrier awards or Cathay + 1 partner awards, and the other for multi-carrier awards. Both offer stopovers, which is a huge plus.
Many awards assess fuel surcharges. Steer clear of British Airways, and try instead to fly AA, Air Berlin, and Cathay itself. Some best uses:
Around the world ticket with 5 stopovers for 160,000 miles in business (for flights totaling less than 25,000 flown miles)
NYC to Europe on AirBerlin from JFK for 60,000 miles in economy round-trip
U.S. to Europe Oneworld awards of less than 10,000 flown miles
Do note that the one-way prices are higher than 50% of the round trip price. This lessens the value of one-way awards, but they can still make sense in some cases.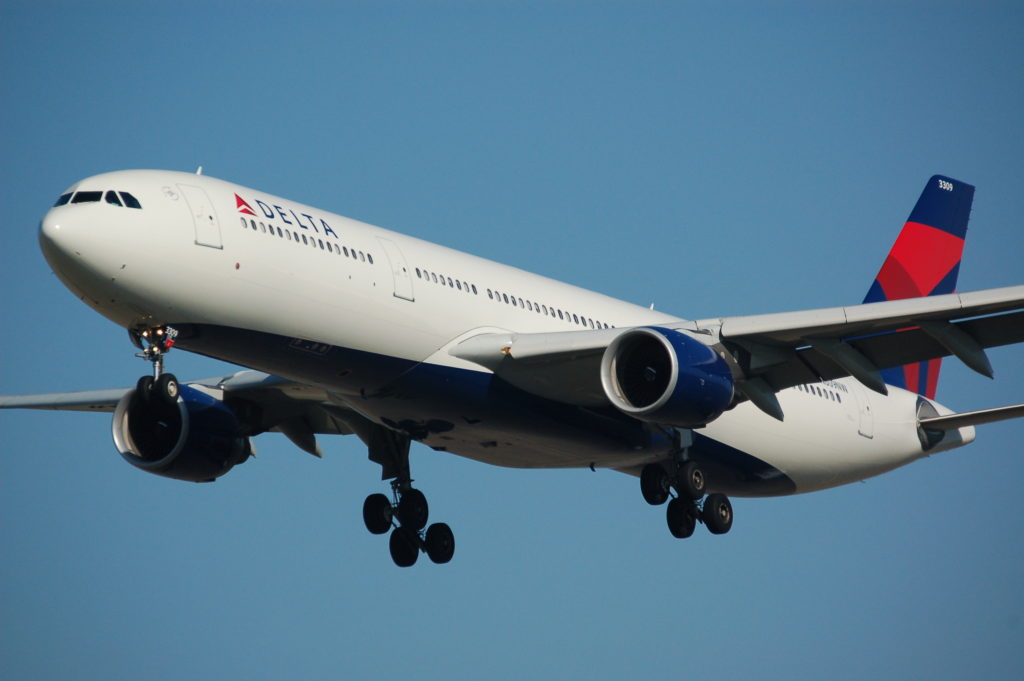 Delta
If your familiar with award charts and loyalty programs, don't laugh. Delta can be a great option in many instances. Yes, it is true that they have gutted their award "chart", including tossing the chart itself, and many awards cost way more miles than they do in other programs. Recently, Delta even hiked the price on partner awards.
But Delta shines in two ways: U.S. domestic awards and the abundance of award space. Their program is the complete antithesis to American Airlines AAbysmal AAward program. Here are some great uses of Delta miles:
Sacramento, CA to Victoria, BC for 5,500 miles
Oakland, CA to Tucson, AZ for 5,500 miles
San Francisco, CA to Pocatello, ID for 8,000 miles
San Francisco, CA to Jackson Hole, WY for 8,000 miles
Charlotte, NC to Mobile, AL for 9,500 miles
Little Rock, AR to Orlando, FL for 10,000 miles
Chicago, IL to Bismark, ND for 10,500 miles
And many, many more one-stop regional flights that routinely cost $300-$500. It might just be what I've searched, but award prices seem to be better in the west than the east. Another plus with Delta is that finding award space for the whole family is often fairly easy.
Other partners
Although the previous programs are the best Amex transfer partners, you can get decent value transferring to others as well. British Airways or Iberia, depending on the award in mind, can offer decent value, but wait until they offer promotional transfer rates. The normal rates are nothing to get excited about.
I'm pretty unfamiliar with the programs for Alitalia, El Al, Aeromexico, and Emirates. I'm sure there are some awards that make sense, but you'll have to do your own research for now.
Virgin America has a poor transfer rate, in my opinion, although you can use the transfer to top up Alaska miles (by then transferring VX miles to Alaska) if you need to. Virgin Atlantic and JetBlue can offer decent value, but I find them less attractive in general.
I don't see much value in transferring points to SPG. If the rate was 2:1, it might make sense, but at 3:1 it's pretty poor value. But…there can be situations where it makes sense, such as needing to transfer points to miles ASAP for a specific award.
Hilton and Choice also offer generally poor value, unless you are topping up for an award or have a specific redemption in mind where you are getting good value out of your points. The Choice program in particular is not to be completely overlooked.
As far as Plenti points go…don't bother.
Conclusion
As with any loyalty program, you'll get the best value out your points or miles the better you understand each program. I hope the examples above have given you some ideas for great "sweet spot" awards.
In terms of earning Membership Rewards points, the Amex Everyday card is a great place to start. It is one of the few cards with no annual fee that can earn flexible, transferable points. Hit me up for a referral through the contact me page if you're interested.
Featured image courtesy of Kentaro Iemoto under CC 2.0 license.