Surprise trips are one of my favorite things to plan. Our honeymoon trip was a total surprise for my wife. She found out step by step along the way until I finally gave let her in on the rest of the plan about a week into the trip. I pulled the same thing on our 2015 trip to Niagara Falls, Toronto and the Canadian Maritimes.
So I'm excited to be planning another surprise trip, this time for our daughter.
Special friends from a special time
When we were in Costa Rica on our adoption trip, we stayed at an extended stay apart-hotel for the entire trip. Well…I guess we took a couple brief excursions (SEE: Hotel Punta Leona Review – Stellar Price for an All-Inclusive). But we were still renting the apart-hotel as well during that time.
The cool thing was, there were two other families adopting through the same agency we were that were in country at the same time. Both were adopting kids around our kids' ages. But one family was adopting a girl particularly close to our daughter's age. They became fast friends during our time together at the same hotel, and it was a sad day when we finally headed back to the U.S. and they stayed there to finish up the adoption process.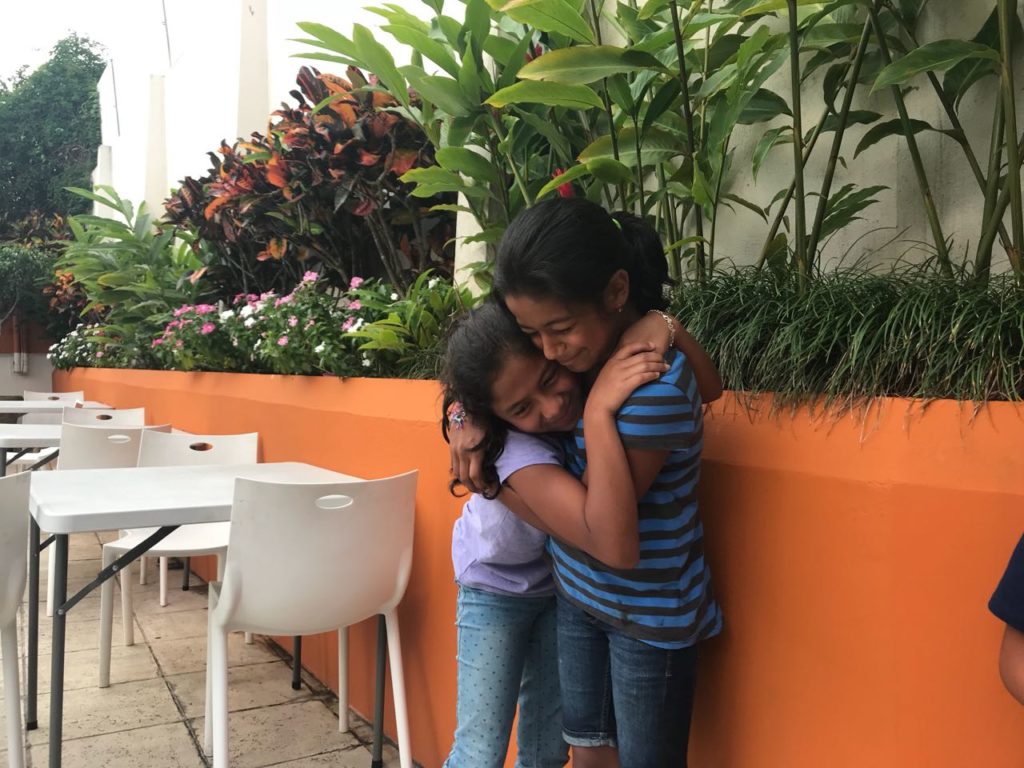 The girls keep in touch via FaceTime, but it is still tough to be 1,000 miles apart. But little do they know their parents have a plan in the works.
A birthday visit is in the works
As it turns out, their daughter's birthday just happens to be the Fourth of July. We are unfortunately unable to visit on her birthday as it falls in the middle of the week this year, but we have settled on a plan to get them together this coming weekend.
Matthew, the father of my daughter's friend, graciously had offered to fly our daughter out to Texas. Kels and I decided that we weren't ready to let her fly by herself, so I'm headed out there with her. He is footing our tickets one-way, and I used the American Airlines Reduced Mileage Awards to get us back.
Neither of the girls know. It was a surprise for our daughter up through the 4th, and a surprise for her friend until we arrive. I definitely can't wait to spring this one!
The Minors are an adventurous family, and you should check out their Instagram. It'll be so cool to get back together.