I've talked with many people over my years of travel hacking who are amazed at what my wife and I are able to do, yet are a bit skeptical about credit cards. There are even expressions of horror when I mention that my wife and I have 36 (!) open accounts between the two of us. But is getting your first credit card really all that scary?
Sure, credit cards have the potential to get you into trouble. But with even a small amount of financial discipline, they are far more of a tool than a liability.
Credit card basics
Before getting for your first credit card, I highly recommend that you first check your credit report and score. You can get your report for free at freecreditreport.com, or you can often sign up for a trial membership with Experian and pull both your report and your score for $1. Totally worth it.
There are 5 factors that go into your credit score. Make sure you understand these. It is good to have an idea about how likely you are to be approved for a given card. If you have too many negative factors influencing your score, you may need to work on repairing your credit before moving into travel hacking.
Identifying a good credit card
There are many cards on the market, some great, some not so much. If your credit isn't good, you probably won't qualify for (m)any of the best products.
If you have good credit and are interested in travel, I would definitely suggest a card with transferable points as your first travel credit card, and then maybe moving into an airline card later. However, this *completely* depends on your own personal preferences. It's your credit. The best plan is to identify a specific trip or travel goal, and then obtain the cards that will help you meet that goal.
If you don't have any idea where to start, though, I'll always suggest my favorite travel card (SEE: 5 Reasons the Chase Sapphire Preferred is the Best Starter Travel Credit Card).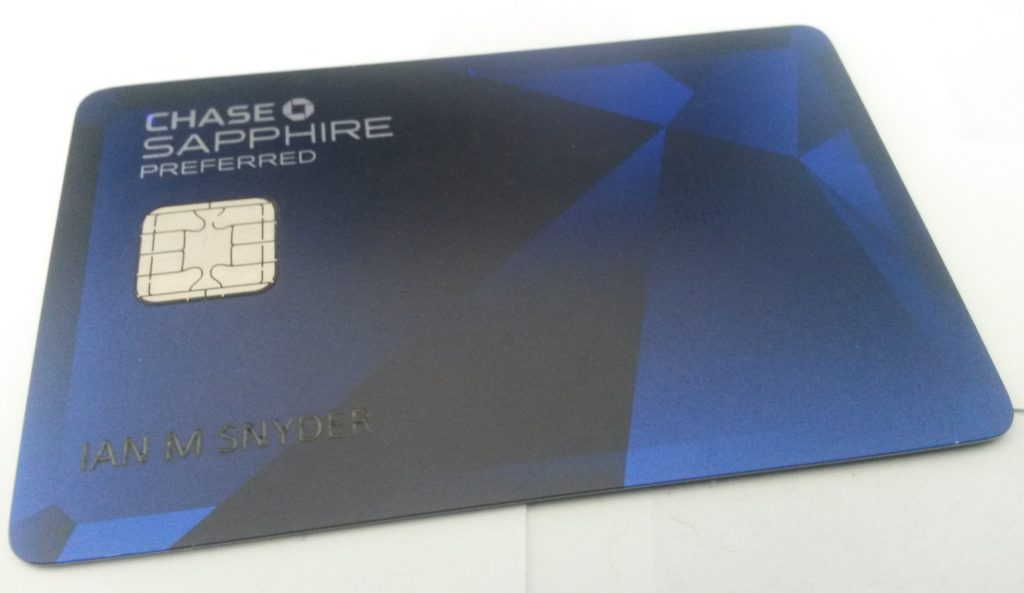 Applying for a credit card
Before you apply for a card, make sure that your credit score is in the range that will likely result in approval. You should also keep application restrictions in mind, such as Chase 5/24 or Citi's 8/65 rule. If you have poor credit or simply no credit history at all, getting your first credit card is sometimes challenging. You may need to look for a secured card or one through your local bank with a low limit before shooting for travel rewards cards.
When you apply for a card, you will get one of 3 results: instant approval, application pending, or denial. If you are approved, congratulations. Now just wait for your card to show up and then start spending to meet your bonus criteria.
If you're immediately denied, I would wait for the letter to come explaining why. You can potentially get this overturned, depending on the situation, but you'll need to call the reconsideration line of the bank.
If your application goes to pending, it could be for a few reasons:
The bank needs to confirm some information with you
An actual person needs to review the application rather than a computer algorithm
You're actually denied, and they're not telling you so (in at least Chase's case)
Or potentially other reasons
If your application is pending, I suggest following whatever the confirmation screen tells you. Sometimes it says to call in as soon as possible. At other times, the response will ask that you wait for a decision in the mail. Whatever the case, I would follow the advice before calling reconsideration.
Actually getting your first credit card
Assuming that you're approved immediately, or that you are able to get successfully approved by calling reconsideration, actually getting your first credit card (in the physical sense) usually takes about a week. You'll need to then activate the card, which typically means signing up for online access, something I highly recommend. I find it is much easier to manage your card online than it is over the phone.
Once your card is activated, it's time to earn that bonus.
Earning the card bonus
You'll now need to spend the amount required by your offer within the timeframe required by the bonus offer to earn the sign-up bonus. Most of the time this is 3 months or 90 days. Make sure that you track the required amount of spend and that you stay on track!
DO NOT miss out on the sign-up bonus! This is one of the reasons you got the card! Additionally, you may not be eligible for another bonus in the near future (or ever). I've sadly missed out on one Delta bonus, something I can never get again since it is an American Express card. :'(
Use your points!
If getting your first credit card lands you a great versatile card like the Chase Sapphire Preferred, you may quickly have enough points for a quick weekend away. But whether you burn your points immediately for a quick trip, or save them for a couple years for a fantastic round-the-world adventure, make sure you enjoy them. Sometimes the name of the game is maximizing their value. At other times it is simply taking the trip you want to take…for free!
Just don't burn them on a toaster. There are plenty of resources out there for maximizing your points.
SEE: 5 Best Chase Ultimate Rewards Transfer Partners
SEE: 6 Best Amex Transfer Partners
My admonition
DO NOT, I repeat, DO NOT get yourself into debt trying to obtain free travel. It will no longer be free. While it may make sense to pay an annual fee on a card, it *never* makes sense to end up paying interest and/or late fees while trying to earn miles or points. The fees will completely negate the value of your points (and more).
Make sure you know the 5 Commandments of Travel Credit Cards (or any credit card).
Conclusion
My final disclaimer is that you should NOT sign up for a credit card simply because some guy on the internet told you to do so. Make sure the card is a product that will work for you, and that you will indeed get value out of it.
Using lucrative credit card offers to obtain amazing travel is fantastic. Getting your first credit card can easily get your addicted to the miles and points hobby. Just be responsible, and remember that this hobby is a marathon. Try not to treat it like a sprint.