In a depressing move, PenAir notified our local Arcata-Eureka Airport that they will no longer be flying the ACV-PDX route. And they are dropping it fast. The last flight will be this coming Monday.
This leave us with just United Airlines as our only commercial option (yet again). Getting out from behind the redwood curtain just got a bit harder.
PenAir's reason for leaving
It seems to be impossible for our area to keep a reasonable amount of commercial air service. My first guess when hearing the news was that the route wasn't particularly profitable due to the rural nature of our area. The single flight I took on PenAir to Portland didn't have that high of a load factor (SEE: The Pacific Northwest Stopover "Trick"). However, the United flights I've been on are almost always very full (and very expensive).
Turns out that the economics of the route had nothing to do with PenAir's decision to axe it. The program director for the Humboldt County Aviation Division called the route "very successful". So what is the problem?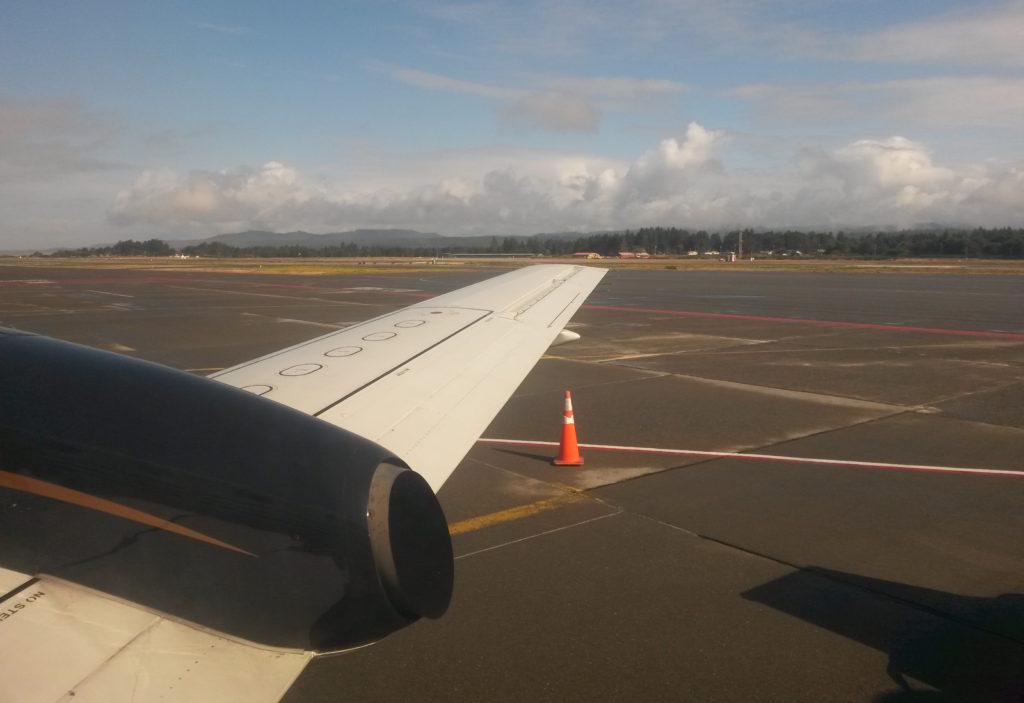 Airlines need pilots
PenAir, like other regional airlines, is suffering from a pilot shortage. Horizon Air (another regional airline that flies under Alaska's wing) had to cut some flights due to their pilot shortage in June. Pilots are retiring by the hundreds per week, and we can't seem to fill the ranks with new talent fast enough.
PenAir actually cut all non-essential air service routes in the lower 48 states. This means you can still fly to Portland from Crescent City (an EAS airport) on PenAir, although for most of Humboldt County this is roughly a 2 hour drive north. Hardly ideal. Might as well drive to SFO.
Conclusion
This is sad news for Humboldt. I really liked the new little airline we acquired last year, and had hoped to fly them again. I'll continue to hold out hope that we will pick up a new option. Three flights per day on United is hardly much of an option (plus they break guitars).
I want to add that if you're young and considering a career, consider becoming a pilot. The investment isn't all that much different than a moderately expensive university, but the demand for your skills will not be going away anytime soon. The world will need 637,000 new pilots by 2036 to fill the projected increase in air travel. North America will need 117,000 of those. Airline pilots make good wages, so the multi-year investment should be entirely worth it.