A canceled flight is never fun. I've had (probably) more than my fair share of them, mostly flying out of Arcata. But they have happened in a couple other situations as well.
The most recent was at the beginning of our trip to Paris and Luxembourg for a week. We were booked on KLM 606 from SFO to Amsterdam. This was not only the cheapest ticket at the time, but it was also operated by a 747. Since I don't ever want to pass up an opportunity to fly on the "Queen of the Skies", and the schedule worked well for us, this is what I'd picked for our trip.
While I was half-expecting the connecting flight into Paris Charles de Gaulle to be canceled due to the routine French pilot, crew and air traffic controller strikes, the cancellation of the KLM flight came out of the blue. At least they gave us more than 24 hours notice.
What to do if your flight is canceled
First, don't panic. In most cases, there are multiple options. In some cases, it might mean some quick and expensive choices, such as when I had to drive to the Bay to catch a flight for work (SEE: My Second United Horror Story). But this usually isn't the case.
Second, act immediately. Don't wait for the airline to get back to you with options, if their notification asks you to wait. Pick up the phone and try to get an agent immediately. If you have the ability, you should pursue two options at once. Typically, I pick up the phone immediately since it usually takes at least several minutes to get a person on the other end of the line. But at the same time, I start finding other options.
Sometimes, you'll be offered a link for rebooking through the airline website or app. My two experiences using this with United were a bust. Both times it wanted to re-book us on a flight over a day later. This is why I suggest picking up the phone right away.
At the same time, I go to the airline's website and Google Flights (SEE: 6 reasons Google Flights is the BEST flight search engine) to do my own research. If seats are still showing for sale, a flight still likely has seats left (although airlines sometimes *do* oversell flights). While waiting on hold, find some potential options that work for you. Think outside the box. If you are booked on United and there aren't any of their flights available, see if there are any options on another carrier. United is unlikely to fly you on American or Delta, but the big airlines do have interline agreements with each other. Also consider other area airports at either your origin or destination that could work.
In my case, I did exactly what I just described. I called up Delta and headed to my computer to find options.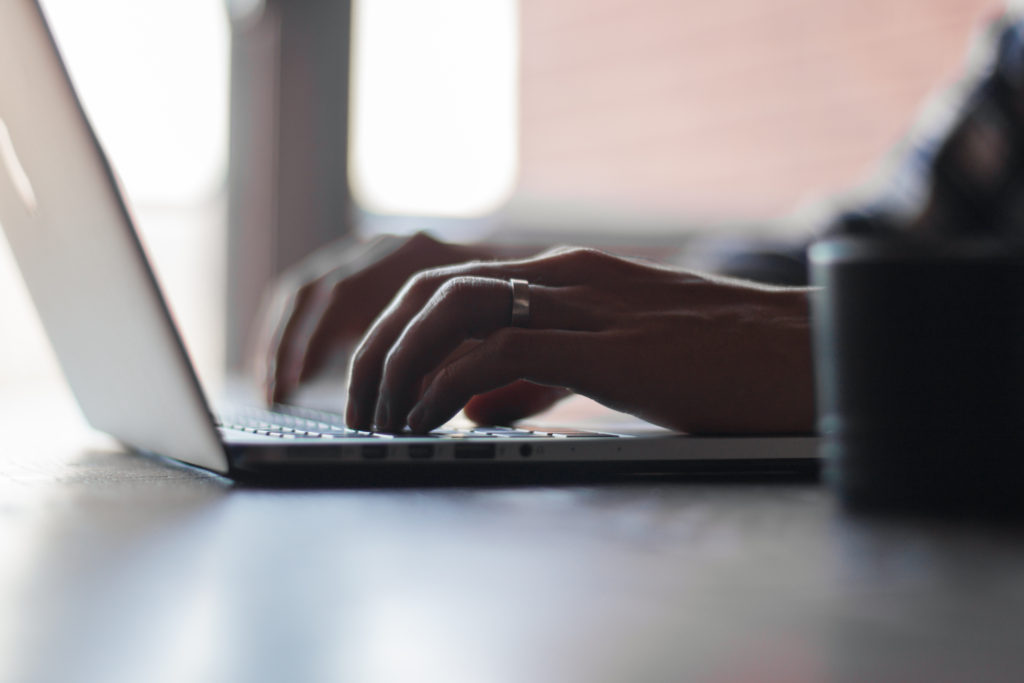 Being proactive works
The Delta agent initially offered me two options: an 8:30 p.m. departure nonstop to CDG on Air France, or an 11:00 a.m. departure on their own metal with a super tight connection in Salt Lake City. Neither were especially appealing. While the nonstop flight sounded nice, I didn't really want to hang around the airport all day. I'd rather get to Paris. The super tight connection would also be risky if anything went wrong. We'd have to get rebooked again.
The agent mentioned that there was an earlier departure to Salt Lake City, but it was at 7:45 a.m. We'd have to wait around at SLC for over three hours. That wasn't ideal, but I was leaning toward it. She put me on hold again to look for any more options.
By that time I'd made it to my computer at work where I was frantically searching Google Flights. Two options stood out to me: a routing through LAX to connect to an Air France flight, or a 8:10 a.m. departure to Seattle to another Delta flight. This still wasn't ideal, but the connection time was reasonable. Plus, at SeaTac we would be able to hang out in the lounge instead of in the terminal. I figured 2.5 hours would be easier there. Plus, I despise LAX.
When the agent came back, she said she'd only found the two options originally quoted. I don't know if she was being lazy, or maybe she had just ruled out all the early flights. I asked if there was an 8:10 departure to Seattle that connected to Delta flight 34. She found it easily, to my utter lack of surprise. Had I not done my own research, we would have been stuck with a risky 35-minute connection at SLC.
Everything worked out smoothly
The only real loss was that of our morning. Instead of having a stress-free late morning arrival at SFO, I had to get the kids up and moving pretty early. We flew out at 8:10 a.m. instead of the originally scheduled 1:55 p.m. KLM's cancellation is also grounds for an EU261 claim, which will net us $700 (SEE: My EU261 claim is approved! But for how much?). We also landed in Paris ahead of our originally scheduled arrival, which gave us more time in Paris (although it meant we had to drag ourselves through an entire day on no sleep).
Featured image courtesy of Tom Page via Flickr under CC 2.0 license.