Single-night getaways might not seem worth the trouble to many people. While I do much prefer a stay of about three nights, such as the New Year's getaway I spent with our older kids in Napa (SEE: Vino Bello Resort Napa Review), we have also taken a few single-night trips. This started with last year's New Year's night away in Calistoga (SEE: Celebrating New Year's 2018). A second was our night in the Bay Area, where we used up my final Fairmont free night certificate last February.
Work kept interfering with my plans, and I had to bump our stay at the Claremont Hotel and Spa back twice. I began to think that we were going to run out of time and the free night certificate was going to expire on me.
Eventually, I nailed down a weekend that would work and confirmed that work would not be sending me anywhere (although this wasn't ever a 100% guarantee…one trip had me booking a flight less than 24 hours from departure). We would make the trek to the Bay to enjoy the Claremont for one night (SEE: Claremont Hotel Berkeley Review).
Is it worth driving to the Bay for one night with two kids?
If you're not familiar with where we live, the San Francisco Bay Area is a solid 5 hours from home. It is a drive I have made routinely, generally for work, although I have opted for Sacramento more often these days (SEE: 5 Reasons Why Sacramento is my Favorite Northern California Airport). According to Google Maps, the drive is technically 4.5 hours, but traffic can easily turn it into 6 if you plan it during the wrong time of day.
So…ten hours on the road for one night. Is that even worth it? I can see the skepticism in your eyebrows.
In our case, we really enjoyed the Claremont, even though they didn't end up applying the room upgrade and putting us in a queen-queen room. Sharing a double bed with a restless seven-year-old boy is a recipe for a sleepless night. It is a beautiful hotel, and we stayed nearly free (dratted resort fees!) at a place that typically costs $100s. The kids had an amazing time in the pool and we enjoyed dinner out at an Indian restaurant in Berkeley.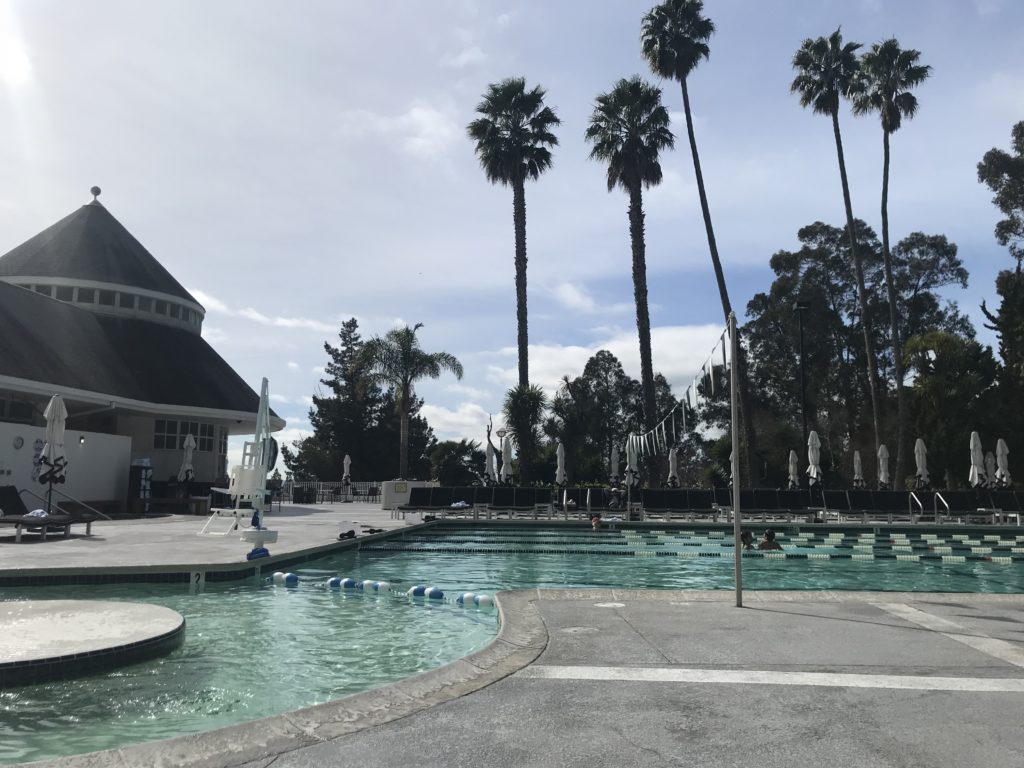 It was a nice, quick getaway. I think they enjoyed themselves, even though they aren't fans on being in the car for hours on end. A couple movies make a world of difference.
Are one night trips with kids worth it?
It really all depends on your perspective and attitude. In our case, the one night was a fun trip. I didn't find it stressful at all, as we left early in the day and had plenty of time to enjoy the hotel and its facilities, returning middle of the next day after a morning swim.
I'm sure for many, a one night trip with kids could be super stressful. In our case, the two of our three that I took were 7 and nearly 11 at the time. This made things a whole lot easier than traveling with a little one, even though the kids tended to get carsick a lot (they have been getting better, presumably from spending more time in the car).
The purpose of the trip is important as well. For one-night trips, it is best for them to be getaways where you're simply trying to enjoy a hotel and maybe see one sight. Nothing extensive, nothing jam-packed. In the case of the New Year's getaway in 2018, the kids just swam in the evening, we watched a movie (it happened to be Sully), and then swam some more in the morning after a late breakfast at the Best Western. Very enjoyable for all of us. The Claremont getaway was similar, as we were there to simply enjoy the hotel.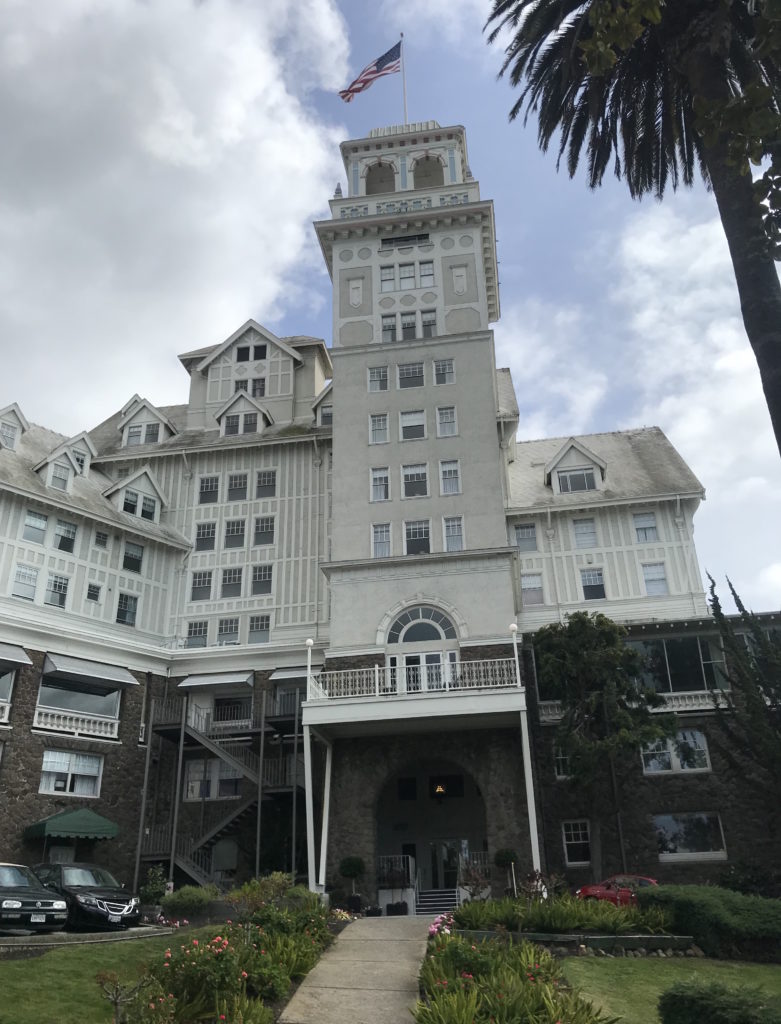 There are instances where a one-night trip would not be worth it, if you simply go somewhere and barely have any time before you sleep and then head home. Not fun at all. I guess the minimum recipe for success is to truly make it a one-night, but two-day trip.
Will we do a one-night trip again?
We ended up doing two more one-night trips after this, but out of necessity, as it they were both for doctor or other medical visits. This is entirely different, as trips like this are unavoidable and both were far more stressful.
I'm sure we'll end up doing a quick one-night getaway now and then, although I do prefer 2-3 nights for quick trips with the kids. For us they can be worth it, depending on the distance and circumstances.
What do you think of one-night trips with kids? Have you ever tried a staycation?