A couple weeks ago my wife and I took our kids to the beach in Costa Rica. We have been in the country a few weeks now as we are adopting three beautiful siblings. Given that we'd finished our first round of appointments, we figured it was time to take our first excursion out of San José.
Our first morning was spent at Playa Mantas. We all had a wonderful time laughing and playing in the surf. It was a perfect day.
Then disaster stuck. I realized I'd lost our rental car key. Stupidly, I had completely forgotten to take it out of my pocket and stick it in our bag before jumping into the waves! We concluded that it must have fallen out of the cargo pocket of my swimsuit.
After futilely scouring the sand for a while, I made the dreaded call to the rental car office. Considering that we were almost 2 hours from San José, I knew this mistake was going to cost us a pretty penny.
That is, until I realized that I had purchased roadside assistance protection for our 2-week SUV rental. All said and done, I only had to pay for the cost of the key, which turned out to be $50.
In our case, this extra service turned out to pay off. But in general should you purchase roadside assistance protection when renting a car?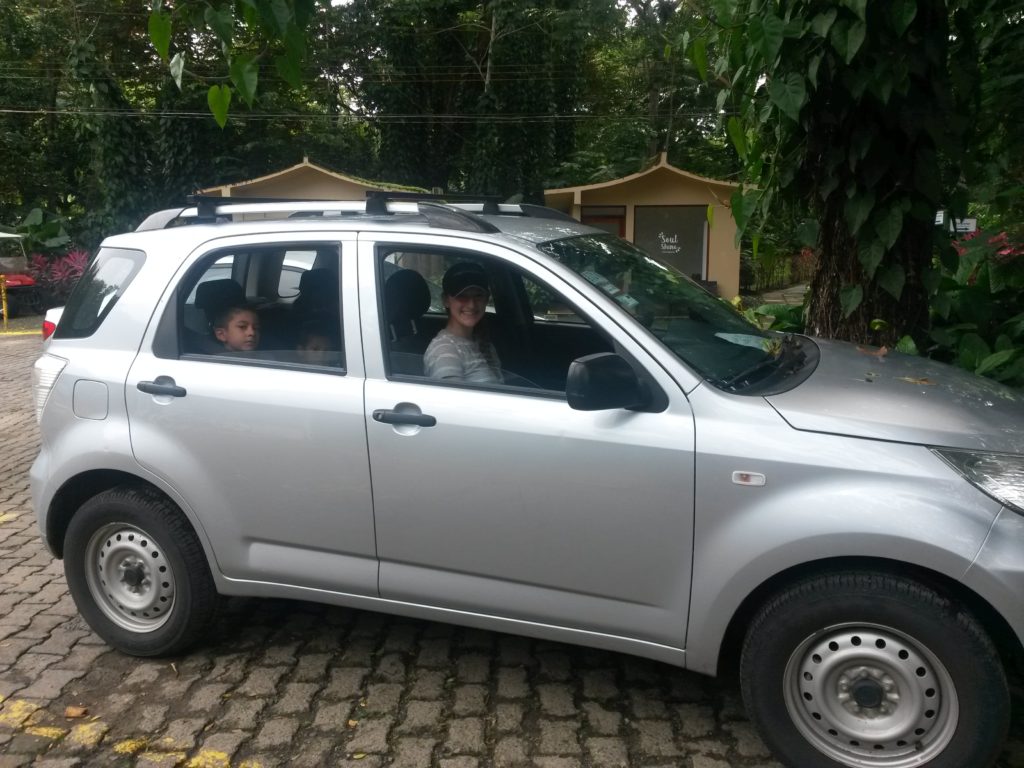 What is Roadside Assistance Protection?
This service is something many rental companies offer as an add-on service to the base rental rate. It typically costs somewhere in the neighborhood of $5 per day, which may not seem like much. Roadside assistance typically: covers the following:
Lockouts
Lost keys
Jumpstarts
Fuel delivery (if you run out)
Roadside assistance with other problems, such as a flat tire.
Roadside assistance does not cover any accidents. It typically only offers help for the services above and anything else that might be included in the terms of the coverage.
The coverage also doesn't cover breakdowns. If the customer does something to the car that causes it to break down, they are still on the hook. If the issue wasn't the customers fault, the rental company is on the hook even if you don't purchase the extra coverage.
Should you purchase roadside assistance when renting a car?
In general, I would say no, especially if you are renting domestically. You will likely be paying for coverage you already have. Check with your own car insurance provider to see what is covered. If you have a service such as AAA, you should be covered when you rent as well.
Since many rentals are domestic where people's own insurance already covers them, roadside assistance protection is pure profit for a car rental company. Therefore agents at the counter will often try to sell you on it.
In some cases, roadside assistance may make sense. If you are going to be driving through rural areas where there are no services and/or you are not covered by your own insurance, consider whether a few extra bucks might offer some extra piece of mind. Just be sure you know what you are buying!
Before purchasing the service, I also made sure that I did not already have complimentary roadside assistance through my Business Platinum Card from American Express. Turns out this is restricted to the U.S. and Canada. Bummer.
Roadside assistance protection paid off in our case
Since this was my first time renting a car internationally (besides in Canada), I was a bit leery of getting into an accident and/or getting stuck somewhere on the side of the road with my wife and 3 kids in a foreign country. I knew I had collision damage waiver coverage when using my Chase Sapphire Preferred card to pay for the rental, but I ended up opting for both the supplemental liability insurance and the roadside assistance protection. My own car insurance unfortunately doesn't apply outside of the USA, Canada, and Mexico.
In our case, the roadside assistance protection cost us $3.99 per day. Over 14 days, this came to $55.86. While I don't know how much Budget would have charged us for the key delivery service, I know that it would have been substantially more than this. Sure, I could have prevented the situation entirely with a little more forethought, but it really saved our bacon this time.
It took a couple phone calls and cost us maybe 45 minutes dealing with the situation. And then $50 back at the rental counter. I'm glad I bought the protection, all things said and done.
I'd also like to mention again that the service covers jumpstarts, which we might have needed as well.  Turns out a hill works just fine when your car is a standard. No coverage needed here.
Conclusion
To recap, I don't generally consider roadside assistance protection to be worth purchasing, especially not domestically. Like many types of protections and insurances, weigh the risk versus the cost before you agree to it. We came out ahead this time. But most people typically don't. Hence the rental companies' tendency to heavily sell this protection.
Featured image courtesy of Erico Junior Wouters under CC 2.0 license.