Recently, I've laid out several beginner posts now about getting started in the travel hacking game. I've recommended a few cards and laid out some ground rules for managing your travel credit cards.  There are even 2 great airline cards I recommend for Humboldt locals. Check out these posts, if you haven't already:
These posts provide a lot of help to get going. But now I'd like to offer a basic (but full) " travel hacking starter plan" that should be suitable for most people interested in getting into this game.
Step 0: Check your credit
This is one thing I haven't mentioned before, but it is essential. You should check your credit. Actually, you should probably monitor your credit routinely. Many people don't. I typically check my credit and my wife's credit twice per year. You are guaranteed a free credit report each year by law. The best site to pull your credit report (the free one per year) is annualcreditreport.com.
You can typically also get your credit report from any of the big three agencies for free or for $1 if you sign up for a free trial. I sign up, print off my report, and then call to cancel right away. If you don't cancel you'll be charged the monthly service fee.
Your credit report may or may not give you your credit score. I know the free annual one does not, at least last time I used it. Knowing your score is critical as well, since it is typically what determines whether a financial institution will approve you for an account or not.
At the end of the day, you need to have a good to excellent credit score for travel credit cards, typically above 700. My credit has been at or above 750 for most of my adult life, and I have had little trouble being approved for the vast majority of cards.
Step 1: Make a plan
This one hearkens back to my previous post on beginner travel hacking tips. I highly suggest that you come up with a plan, and do some research to figure out which programs and points/miles you should collect to get you to your goal quickest.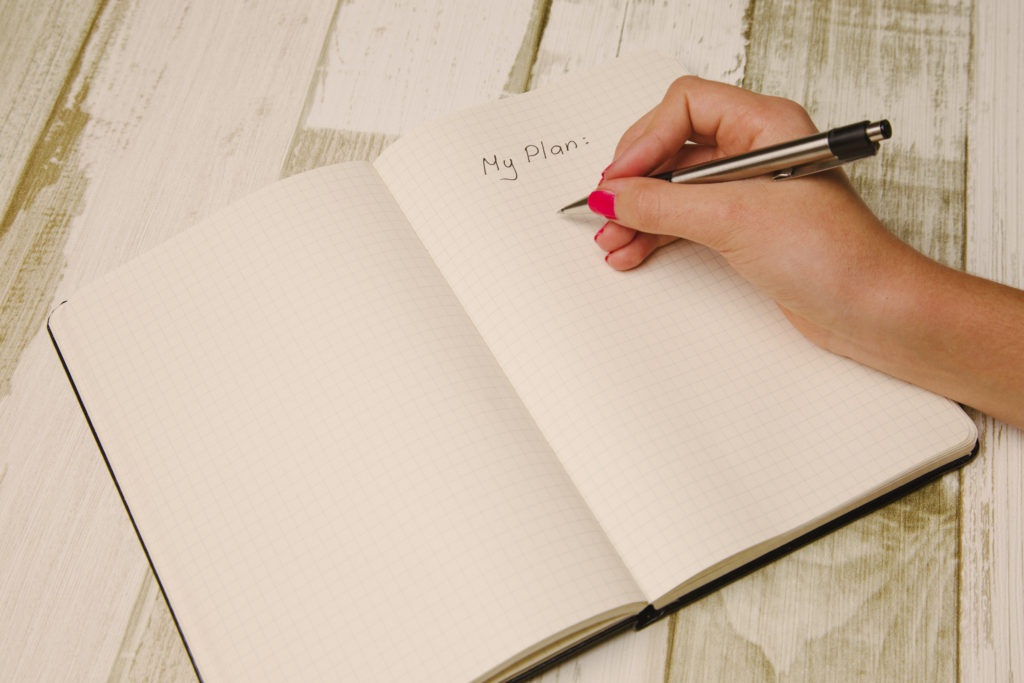 If you don't have a set plan and are still interested in jumping in, then you really can't go wrong with the next step…
Step 2: Apply for the Chase Sapphire Preferred
For most people, plan or no plan, the Chase Sapphire Preferred is the best card to start with. You typically need excellent credit to be approved. The average score needed from one poll is 736.
Starting with the Chase Sapphire Preferred is good for two reasons. First, it has a good sign up bonus that offers flexible points, keeping your redemption options open. Second, you won't be subject to the "5/24 rule" if you are new to the game. The "5/24 rule" is essentially an informal policy Chase has put in place where they will not approve you for certain types of cards if you have more than a certain number of new accounts (typically 5) opened in the past 24 months. Going with this card early means you won't be aced out of it later due to "5/24".
The Chase Sapphire typically offers a bonus of 50,000 points after spending $4,000 in the first 3 months of card membership. The annual fee is $95, but it is almost always waived the first year, per the terms of the offer. As I mentioned, the points are flexible and can be transferred to a number of loyalty programs. If you are interested, I would appreciate it if you would leave a comment or send me a note via the contact page so I can send you a referral link.
If you want to go big and understand the cost/benefit, consider the Chase Sapphire Reserve. It is a step up from the Chase Sapphire Preferred, but it carries a $450 annual fee, additional perks, and higher earning rates.
Step 3: Apply for a Chase Freedom
This card goes fantastically with the Chase Sapphire Preferred. The Freedom offers rotating categories of 5% UR points, and if you can transfer these to any other UR earning card. This means that if you have the Chase Sapphire Preferred (or Ink or Reserve), you can use the Freedom-earned UR points in the same way you use points earned from those cards. You simply need to transfer them to your other account. This can significantly increase the value of your UR points. Without pairing a Freedom with a "full" UR card, you're points are only redeemable for cash back.
Personally, I only have the standard Chase Freedom. There is also the Freedom Unlimited, which does not have rotating categories, but it does earn 1.5% back (1.5 UR points) on all purchases. Many people prefer the Freedom Unlimited. I find that my Chase Freedom spending is….limited, so I tend to just try to maximize the rotating categories as I can.
You might consider pairing an application for this card on the same day as the one for your Chase Sapphire Preferred, if your credit score is goo and you're feeling gutsy. Chase has been known to approve you for more than one card per day, and you will reduce the number of "hard hits" on your credit report. Each application normally does a "credit pull", but the two pulls will be combined if you submit two applications in one day. Do note that you will probably have to talk a phone rep into approving you for the second card. Absolutely apply for the Chase Sapphire Preferred first, though. 
The other benefit of a Chase Freedom card (or Freedom Unlimited)? No annual fee!
Again, like the Chase Sapphire Preferred, if you're interested in the Chase Freedom card, please leave a comment or send me a note via the contact me page so I can send you a referral link. You'll earn me a few points. 🙂
Step 4: Learn how to use your points
Getting your cards in hard and using them to accrue points is only half the equation. The other half is learning how to put them to good use.
By focusing on the cards in the Chase Ultimate Rewards (UR) program, you'll be set up with points that can be transferred to some of the most lucrative loyalty programs, along with some of the easiest to use. I suggest signing up for all of them. You can then save your loyalty number to your UR account. My favorite loyalty programs affiliated with the Ultimate Rewards program are:
United
Southwest – Sometimes
Hyatt – The only really good hotel partner
Other good ones:
Korean
Flying Blue
Singapore
British Airways – Specifically, west-coast U.S. to Hawaii
Explore some of these programs. Look up their award charts. Figure out their routing and award redemption rules. Find the sweet spots. It may seem overwhelming at first, but you'll get better the more you learn.
You can also use Chase UR points for travel through the Chase portal at 1.25 cent per point (1.5 cents if you have the Chase Sapphire Reserve). This can be a great way to book flights outside (or within, even) the UR transfer partners.
The Chase points are also worth $0.01 each, so having to cash them out is also a reasonable option. Life happens, and sometimes cash in hand is better than travel later. I get that.
Step 5: Plan a trip with your points, even if it is small
Put what you have learned to good use. I suggest a domestic trip, or a trip to Hawaii. A quick example:
Two domestic tickets in United saver economy: 12,500 per leg * 2 legs * 2 people == 50,000 United miles == 50,000 UR points (transferred to United)
Category 2 Hyatt hotel for 4 nights = 8,000 points per night * 4 nights == 32,000 Hyatt points == 32,000 UR points (transferred to Hyatt)
There. You have a long weekend getaway anywhere in the U.S. with United award availability for 82,000 Ultimate Rewards points. If you include the bonus on the Chase Sapphire Preferred, plus the authorized user bonus, plus the Freedom bonus, plus the points from spending required to get both bonuses, you'll already have 69,500 points. You're most of the way there.
Domestic U.S. trips typically require far fewer points, so I suggest you start there. But if you want to plan a multi-stop trip to Southeast Asia on a double open jaw ticket with a free Excursionist Perk extra leg with your United miles, be my guest. There, I probably scared you off…
Step 6: Branch out
Once you have completed your first free or mostly free trip, branch out to other cards. You're obviously more than welcome to branch out before that if you have a good handle on things. Some other card suggestions:
Starwood Preferred Guest American Express card (before it goes away)
IHG MasterCard (great hotel card)
United MileagePlus Explorer Card (let me send you a link)
Hyatt Visa Card (2 free hotel nights…play in 2P mode and have your spouse get one, too)
American Express EveryDay card (great for groceries, accrues transferable points)
Chase Ink Preferred (if you have a small business)
Final Thoughts
I will continually stress that you must be responsible with credit cards. No, credit cards are not bad, but you can turn them into something really bad when misused. Pay your balance off on time and in full each and every month.
Other than that, have fun! This is a great hobby to be in, and I hope this travel hacking starter plan is useful. I've just hit 5 years since getting my first couple travel credit cards and using them for a wonderful honeymoon. You can read all about that if you want.