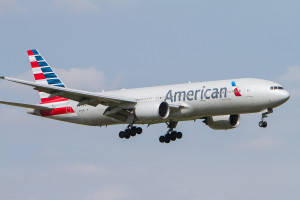 It's here. I haven't really talked about it, but an American Airlines AAdvantage program 'adjustment' (mostly a devaluation) has been scheduled for months now, and the new award pricing finally took effect yesterday. You can find the chart here. Although I had been frantically searching award availability for the past few weeks, wanting to use my 50,000 AA miles for a business class ticket to either Europe or Japan, I let the date slide by without pulling the trigger on anything. Here is why:
The new award pricing is actually better for awards to Central America and the Caribbean. The 'off-peak' windows may be shorter, but saver awards are a very reasonable 12,500 each way on the new AA award chart. With trip possibilities to Central America in the fairly near future for both mission work in Guatemala and our adoption, saving them for this use made a lot of sense. Award availability also tends to be wide open to these locations. Which contrasts with…
Extremely limited business class award availability to Europe on American metal! The AA award flight searches turned up dozens of options that are on British Airways metal, but the award availability is downright abysmal for Americans own flights. I find this reprehensible. I don't want to spend $100s in surcharges for a British Airways redemption.
I couldn't find a good route where I could book one ticket with AA miles and one with BA Avios. This is one of those times where I wish I had more miles in one currency and less in another. I had priced out some options from the west coast of the United States to Japan, but it involved bookings through both BA and AA award engines. I settled on an SFO-LAX-NRT booking, but I realized that my Avios wouldn't post in time for me to book both tickets before the AAdvantage change deadline. I didn't want to risk booking one ticket and then losing the availability for the other later. I might have been sending my wife off to Japan without me. Or vice versa.
Italy started sounding better than Japan. Don't get me wrong, both have an allure, but after a week of toying with hotel options and economy flights (I ditched the AA business class flight possibility….see point 2), Italy made way more sense, and I could use Delta miles rather than AA. This segment is, in fact, already booked.
Overall, the AAdvantage miles were significantly devalued, although the business-class and first-class redemptions took the brunt of it. The previous award prices were actually really appealing, and left me wishing I had tried to bank more miles. In the end I figured that if I use save the AA miles I have for flights to Central America, I am actually coming out ahead on the deal. Or maybe I am just trying to feel better about the change.