My wife and I are now three weeks into an adoption trip of about 6 weeks in Costa Rica. We are thoroughly enjoying both our 3 kids and their beautiful country.
But it's definitely a long trip. We can't wait to head home and get things back to normal, albeit a new normal.
So I couldn't keep myself from booking our tickets home. It may seem like it's a bit early since we don't know when we can come home yet. But with the stellar Southwest cancellation policy, there is no downside to booking now. I've actually leveraged their generous policy twice on this trip, so I figured I'd provide a rundown.
The fantastic Southwest cancellation policy
Southwest Airlines has one of the best cancellation policies I've ever encountered. Award tickets are completely refundable, up until just minutes before the flight. In a nutshell:
Tickets purchased with RapidRewards points are 100% refundable.
Tickets can be cancelled up to 10 minutes before the flight.
There is no cancellation fee!
Even if you "no show" your award ticket, your points are redeposited. Any taxes and fees will be added to your travel funds and usable toward future travel.
The Southwest cancellation policy for revenue tickets is good as well. Here everything depends on which fare type you purchased. For Wanna Get Away fares, the following applies:
Fares are non-refundable, but the funds will be saved and can be applied to purchase of future travel for the original ticketed passenger up to one year from the original flight date.
There is no cancellation fee!
In the event of a "no show", the fare is forfeited. Note that if you can show up within 2 hours of your original flight time and still fly standby on the next flight as part of the unwritten "flat tire rule".
Business Select and Anytime awards are completely refundable (or you can choose to keep the reusable travel funds). Even if you "no show" one of these tickets, your travel funds will be deposited in your account and will be usable for future travel.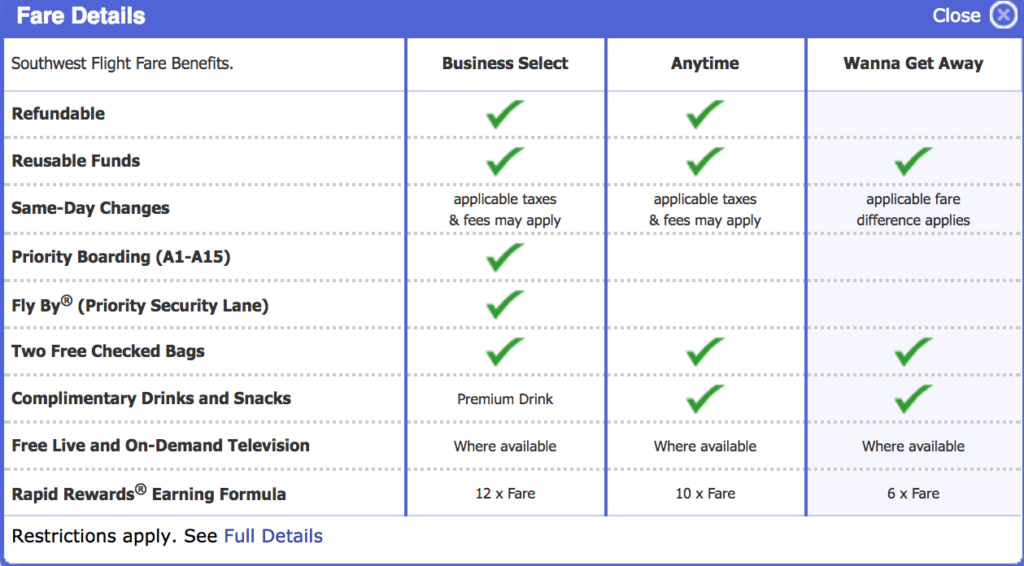 Considering that many other airlines sell completely nonrefundable tickets or charge a hefty fee to refund a fare, Southwest's policy is extremely generous.
Leveraging the policy on our way to Costa Rica
My wife and I flew to Costa Rica on one-way United award tickets. This allows us plenty of flexibility in deciding when to book tickets back. I *really* didn't want to lock us into a date on United, since their change policy is so bad.
However, I failed to realize that Costa Rica requires proof of return flights. Oops. At the ticket kiosk in Houston we were given a final screen of "please see agent" rather than collecting our tickets. A United employee walked over and informed us that we had to have proof of return flights.
Southwest to the rescue. In only a few minutes I had award flights back to the U.S. booked on Southwest using my wife's points. I didn't really care that I'd only booked us back to Houston. We wouldn't be using them anyway, and I cancelled them two days later. But it was enough to present to the agent and get us through check-in and onto our flight.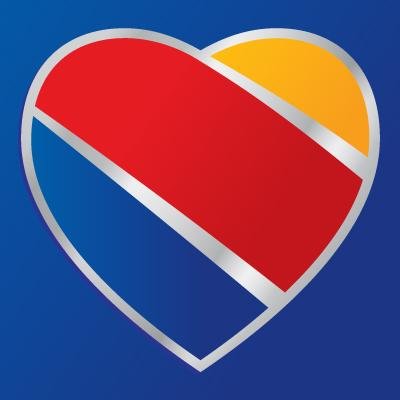 Do note that booking a ticket on another airline could have worked as well, but I would have had to cancel within the 24-hour refundable booking window.
Leveraging the Southwest cancellation policy for our return flights
Just a few weeks later I decided to lock in our return flights. By "lock in", I simply mean locking in a good rate. The tickets are obviously 100% refundable under the Southwest cancellation policy.
Generally, our adoption agency doesn't suggest that people book flights back until they have their final Visa appointment. This is obviously to save adoptive parents time and headache by avoiding tickets changes. But with the fantastic Southwest cancellation policy, there is no downside to booking now!
There was one more complication, however. Given that we aren't 100% sure of what our children's names will be on their passports, booking airfare is problematic. Name changes are typically not allowed.
I reached out to Southwest on Twitter and explained our adoption situation to them. An agent confirmed that we could change the names of the kids once we have their information. I sent our record locator over once I'd booked the tickets, and the agent added a note to our account. I was extremely happy Southwest was this gracious.
I also had to guesstimate our return date. I decided to play it safe and book a bit further out than we hoped to be here. Southwest also (sadly) doesn't publish a SJO-HOU-OAK fare every day of the schedule, so I had to pick one of the few days this route is available.
If we do end up taking these flights, all five of us will fly home for 62,000 RapidRewards points and $290, which is a deal!
Be aware of the Southwest change policy!
Unlike the Southwest cancellation policy, the Southwest change policy is no longer as friendly as it once was. When changing a fare, you'll be warned that the fare will become non-refundable! This kinda goes against the grain of the rest of Southwest's policies, so make sure you keep this in mind.
If you still do want to change a ticket, you still won't be charged a fee. Unlike most other airlines, change fees don't fly with Southwest. You will still pay the difference in fare, if applicable.
Conclusion
The Southwest cancellation policy is definitely something to have in your back pocket. It has come in handy for us on multiple occasions, including twice on just this trip.
With Southwest, what's not to LUV?
Featured image courtesy of BriYYZ under CC 2.0 license.