When researching destinations, the first thing on my mind is how to get to and from the airport. For Paris, the main airport is Charles de Gaulle (CDG). It is the hub of Air France, and is primarily used by the major/full-service carriers. This is where we were flying into, so I wanted to find was the best way to get from CDG airport to Paris.
Luckily, there are a number of options. Some may appeal more to the cash-strapped backpacker, while other may be better for the time-sensitive business traveler.
Which makes it a bit hard to determine the best way to get from CDG airport to Paris center. But we'll try. Here are four options:
Convenient: RER B Train
One convenient option is the RER B train that departs regularly from CDG. Expect to wait 10-15 minutes for a departure. The cost is 10.30€ per person (7€ for kids 4-9), and you can use the ticket machines to purchase your fare by card. The machines do have English as a language option. For myself and the kids, we paid 27.60€ for our transportation from CDG to Paris.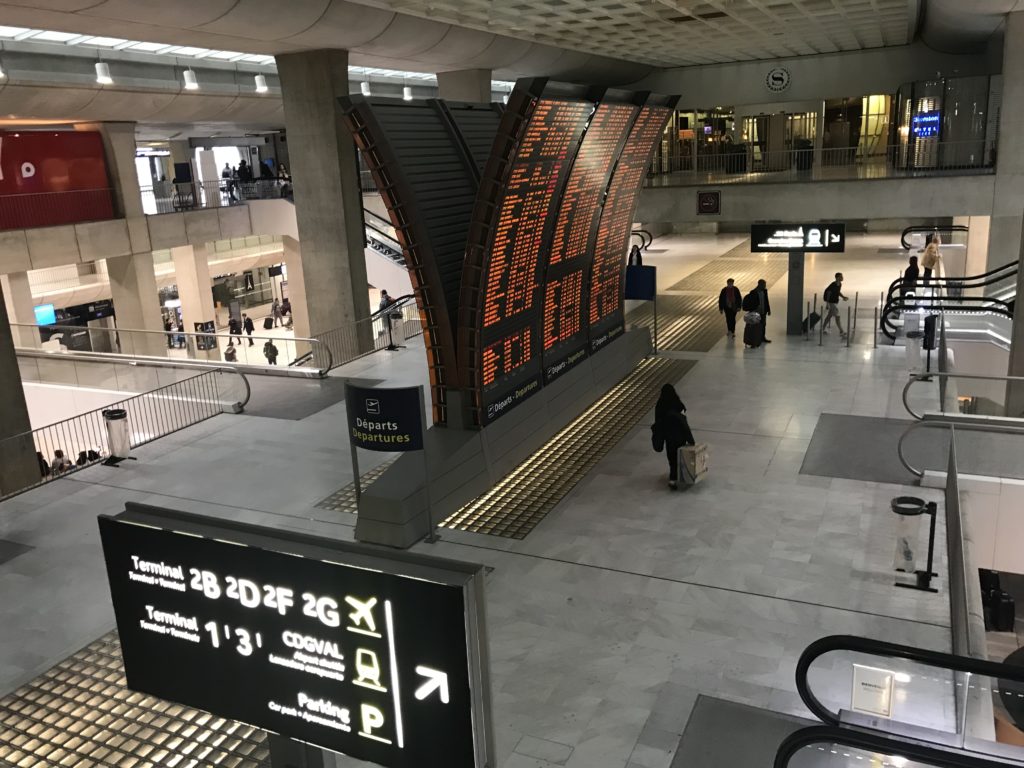 The RER B takes about 30 minutes from CDG airport and will take you to Gare du Nord as the first major stop. Additional stops include Saint-Michel Notre-Dame, Luxembourg Gardens, and Port Royal, among others.
The train does make local stops along the way to the center of Paris. At least ours did. I don't know if this is standard. Maybe only some do this and we ended up on a local train.
From each of the stops, you can catch at least one metro line to other destinations within Paris. This is what we did, catching line 5 to Republique from Gare du Nord. You must have your train ticket to exit the train.
One detail I missed is that you can apparently use your RER B ticket to transfer to the metro for free. I wasn't aware of this. We bought three metro tickets needlessly.
Roissybus
This was my backup option if I decided not to take the train. We were originally going to be staying at the Holiday Inn Paris Opera and Grands Boulevards, and using the bus would make more sense as it takes you to the Opera neighborhood.

If you want to take the Roissybus, you can buy a ticket at the bus station at CDG. The cost is €12. Busese run about every 20 minutes.
The transit time of the bus varies based on traffic. Generally, it will probably take 45 minutes to an hour to get you from CDG to Paris. Because we weren't staying in the Opera area, the bus didn't make much sense, as it is both more expensive and takes longer than the train.
Shared Van
A shared van could possibly save you a bit of transit time, but with some added cost. It won't be as expensive as a taxi or Uber, however, since they are transporting multiple people. The plus side is that you will be taken to your actual destination and won't need to transfer anywhere.
Prices vary depending on your destination. Transit between our hotel (Crowne Plaza Paris Republique) and the airport with Super Shuttle prices at €47 each way for three people. This is definitely more than the train, but it isn't outrageous.
You can schedule your pick up and drop off ahead of time and pay ahead of time as well, which is convenient.
Potentially fastest: Uber/Taxi
If time is your most critical factor, Uber or a Taxi may be the way to go. Just expect to pay a whole lot more than for the train or bus. However, if you are traveling as a family, the cost differential might not end up being quite as bad.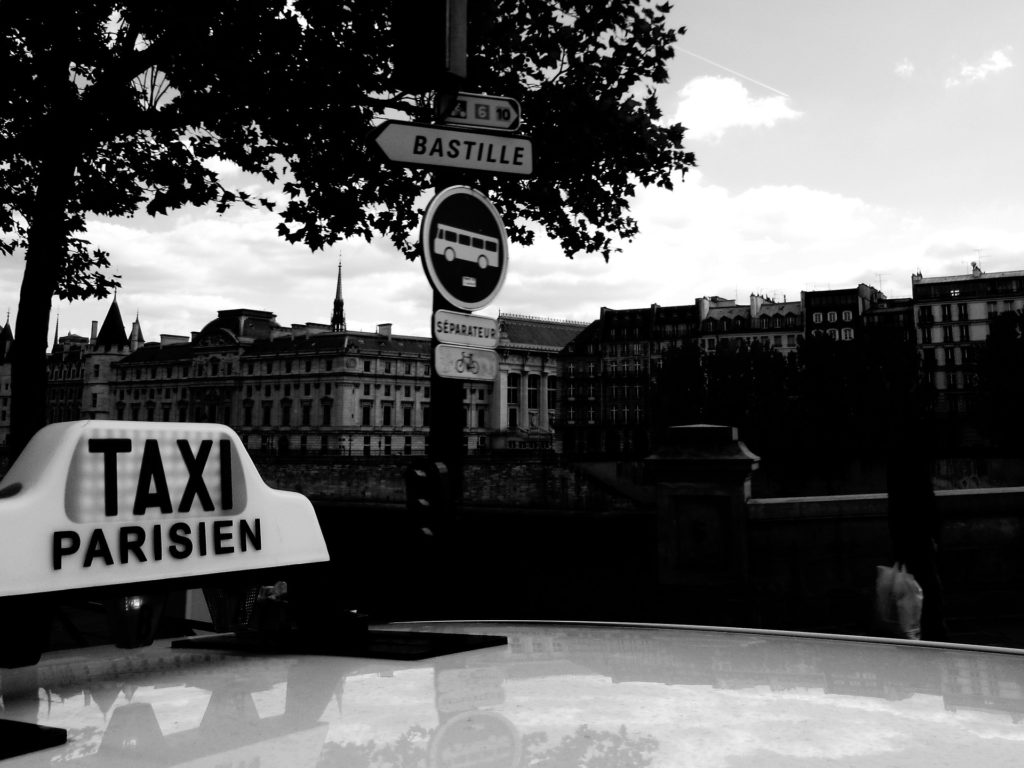 A taxi or Uber can get you to the Paris city center in ~40 minutes, but it obviously depends where in Paris you are staying. The benefit here is that you will be taken directly to your destination rather than to a station from where you have to take a city bus or metro to your final destination.
But it comes at a cost. Uber will probably cost upwards of €50, and I'd expect a taxi to cost even more. Might be worth it if you're traveling as a group and can pile several people into a car.
Personally, I don't value the time savings that highly. I'd rather stick with the train, which in my opinion is generally the best way to get from CDG airport to Paris after reviewing all the options.
Conclusion
At the end of the day, it really depends on your needs to determine the best way to get from CDG Airport to Paris. The train is probably the most consistent and economical for the majority of folks. I'd maybe consider a rideshare if in a group, but I probably wouldn't consider the other options, mainly due to cost.
Roissybus photo used under CC 2.0 license.