Every year I like to take stock of where we went, what we saw, and the amazing experiences we were blessed to have. I ended up taking the kids more places than I anticipated this year, including two international trips. The older two have been great travelers, and I hope to have many more adventures with them. Soon enough their younger brother can be added to the mix as well.
Disneyland!
We kicked off the year with a trip to Disneyland in southern California. I'm blessed to have a coworker whose sister works for Disney. She was able to get us all in for close to free one of our two days. We also stayed at the Disneyland Resort, thanks to my in-laws, something I never thought we would have done. I was looking at points hotels close to the park for our stay.
Disney is the sort of vacation that makes you want to take a vacation, at least for me. The kids had a blast, but there is *so* much to do and see that we ended up running ourselves ragged. But they had a wonderful time, which is what matters the most.
Our week-long road-trip across the Southwest
When I initially called off our first planned trip to Europe, I decided the older kids and I would still spend a week away, but enjoying our own country. Given that spring is the best time to visit the Southwest, and there are amazing rental cars deals available, we hopped on a plane to Tucson and made our way back to California day by day. Stops included Saguaro National Park, Sedona, the Grand Canyon, Death Valley and Lake Tahoe.
The road trip was a blast. Sadly, I'm not quite done with those trip report posts (Overview). Even though the two had previously gotten car sick frequently [SEE: Trying (and failing) to help our kids with their constant carsickness], they did amazingly well on this long trek. I'm not sure how often we will road trip, but I'd like to work that into our plans now and then. Most of the time I think about traveling to some far-flung place, when there is still plenty to see and experience close to home.
Paris and Luxembourg
I ended up deciding to rebook a shorter version of our European adventure that was amenable to everyone. Instead of being gone 19 days, we would keep it to 8. This meant we'd really only get to spend six days in Europe, given the long plane rides each way. We could have spent all that in Paris and still not seen everything, but I decided that splitting the time between the French capital and the small principality of Luxembourg would be most ideal.
I'm infatuated with small countries, and Luxembourg was as interesting as every other one I've visited (SEE: 5 Reasons to Visit San Marino). The kids and I had a blast exploring the old city. The highlights of the trip were still back in Paris, though. The Eiffel Tower was everyone's favorite. Except for climbing the stairs. The kids will always remember how I made them hike the tower.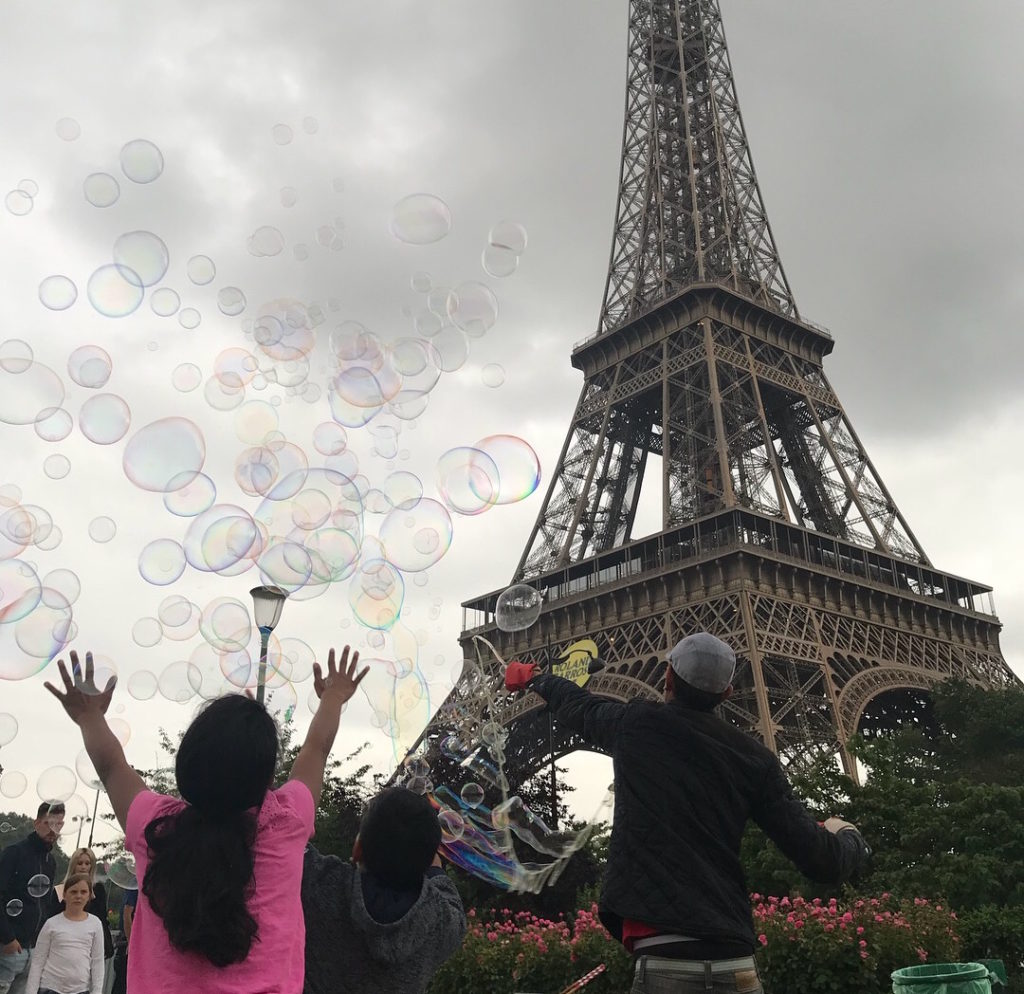 Quick trips with the older kids
Summer brought two shorter trips, my first solo adventures with each of the older two. My daughter especially liked how we got upgraded to first class on our way to San Antonio to visit her friend (SEE: Treating My Daughter to American Domestic First Class).
When it was my son's turn, I settled on Atlanta, mainly because of the great summer deal I came across, and the fact it cost us barely $7 out of pocket for the flights. But I'd never visited the city, and I figured it was as good a city as any to explore. Sometimes you chase specific destinations, sometimes you just let the deals take you places. We had an amazing time at the Delta Flight Museum and the Georgia Aquarium. Our downtown Atlanta accommodations were also pretty swanky, not to mention free (SEE: The American Hotel Atlanta Review).
Experiencing China
The capstone trip of the year was definitely our adventure in China. This was my first time visiting Asia, and it was an incredible experience on the whole. We spent 5 days sightseeing in Beijing, taking in the history of the Chinese capital. Standing on the Great Wall was probably the highlight for me (SEE: 5 Days in Beijing: Day 3 – Mutianyu Great Wall Excursion). It is a truly incredible experience.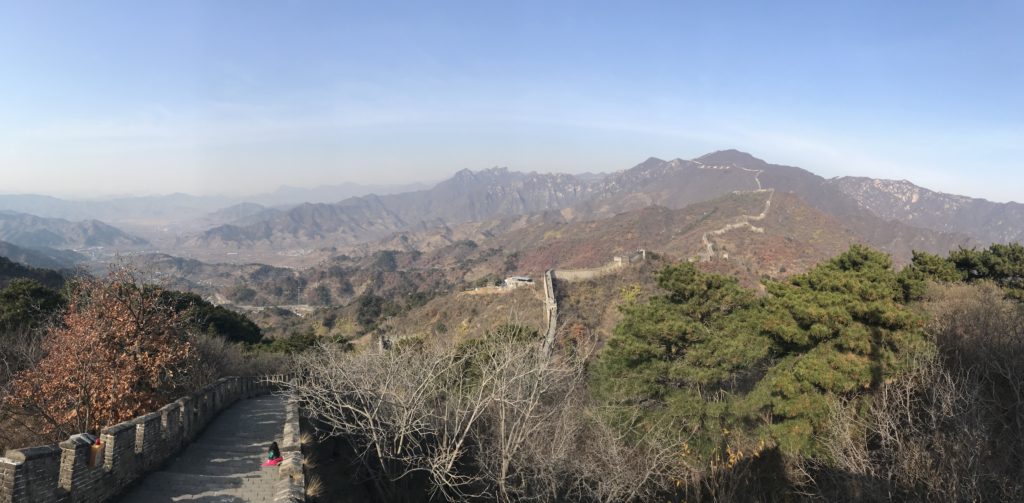 Then we traded cold northern China for balmy Hong Kong for a few more days. This eclectic city is like no other I've ever visited, and it is just the sort of place I'd love to stopover in for a couple days at a time. From the food to the hustle and bustle to the exquisite skyline of the skyscrapers of Hong Kong Island, I hope to come back. We had our first Michelin-starred dining as well: a dim sum restaurant that set us back about $25 for all three of us. Cheap and delish.
Conclusion
Now that the year has drawn to a close, I'm looking forward to a travel-filled 2019. We have more than a couple trips in the works, including a quick getaway over New Year's. More on the rest of our adventures later. Merry Christmas, everyone!