*I'm still trying desperately to finish up the posts I planned from our Southwest Road Trip 2018. Almost there. Only two more!*
With our road trip winding down to the last couple days, the kids and I left Death Valley behind [SEE: 3 Highlights (and 2 Disappointments) Visiting Death Valley], heading west and climbing gradually out of this surreal place and back to a landscape we were far more used to seeing. The first part of the drive was solidly desert, but eventually we caught our first view of the Sierra Nevada Mountains as we neared Lone Pine.
Mountains will never cease to call my name. There is no landscape I find more enchanting. It should not surprise you that Switzerland, Norway, Patagonia, Nepal, and New Zealand are all among the places I wish to visit most.
What stunned me was the majesty of the peaks here in my home state. I've been to different parts of the Sierras multiple times, whether camping many years ago out east of Fresno, or hiking in Yosemite National Park with my family on a few occasions, or driving up to Reno for a conference. From the west, the change is gradual. The foothills mask how tall the Sierras are.
On the eastern side, the peaks are much more sharply defined. And I love it.
Highway 395 – A new favorite scenic drive
We made our way to Bishop for the night, staying at another Holiday Inn Express. Although it wasn't as nice as the last one (SEE: Holiday Inn Express Pahrump Review), it is a fine hotel if you're passing through the area. The next morning our drive started again. It was an utterly beautiful day.
Highway 395 parallels the eastern side of the Sierra Nevada, running from Victorville in the south on up through Reno, continuing into the far northeastern reaches of California and then on up into Oregon. The section we drove our second to last day was from Bishop up to Tahoe. The first part of the drive provided us with the lovely vista you see below. I'd happily drive all day if the scenery always looked like this.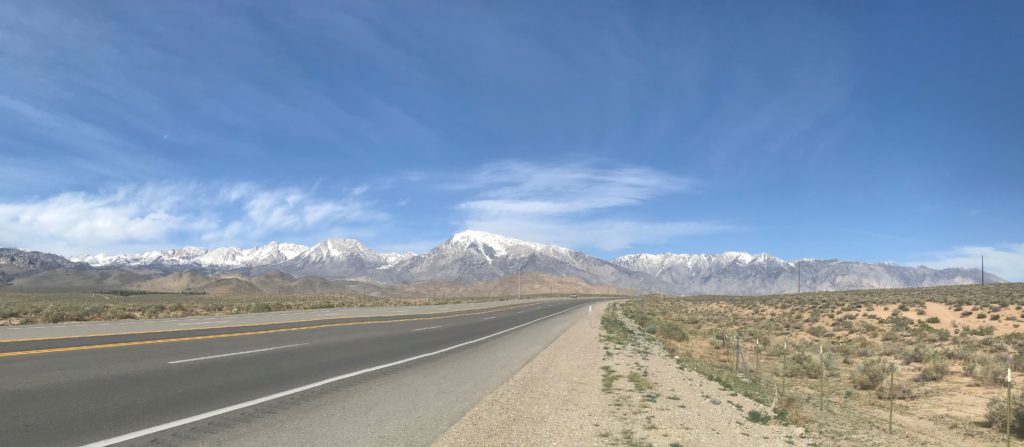 At one point where the mountains were especially lovely, I decided to meander down a side road for a bit. If there is somewhere in California to move where you can get away from it all, this is certainly it. Hours from any airport or city, this section of the state is pure beauty.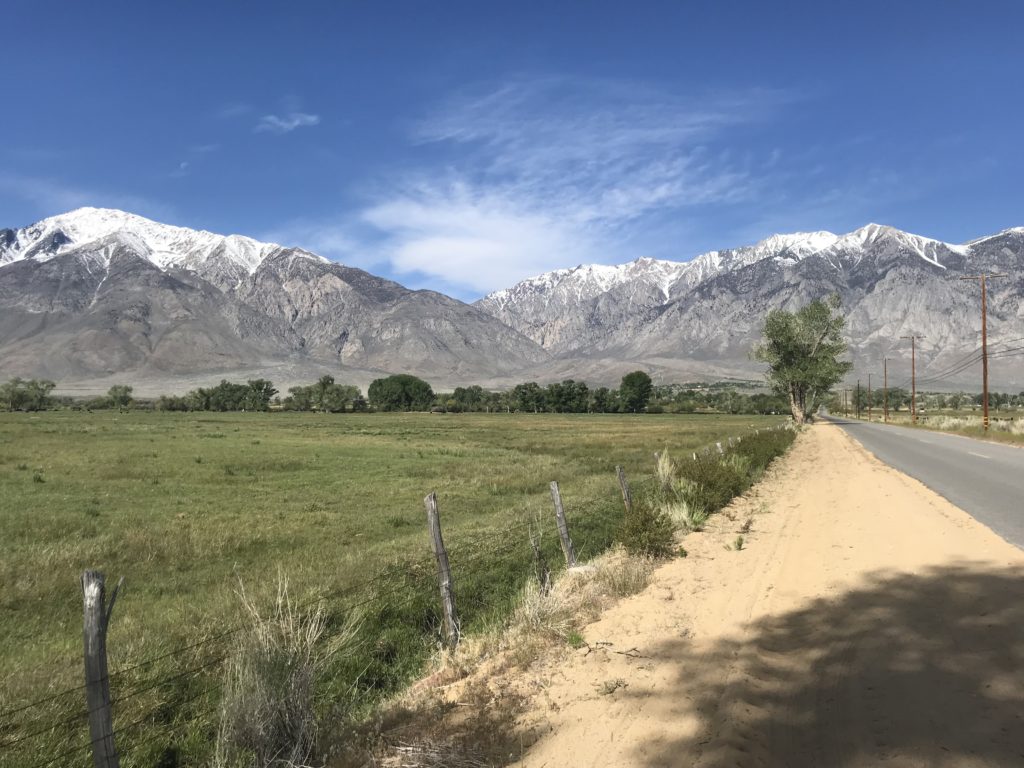 Our drive continued up past Mammoth and June Lakes. How I wished we could stop a couple more times, but this was yet another day during which we were on a tight schedule. If we dawdled now, we wouldn't get to see much of Tahoe.
Morning at Mono Lake
After about an hour we arrived at Lee Vining and Mono Lake. It was awesome to finally be able to set eyes on a location I'd only ever seen on a map for so long. Our first stop was the visitor center of the State Natural Reserve. We didn't stay inside long, instead choosing to walk the trails behind the visitor center. This  lake is truly picturesque.

As a shallow, saline lake with no outlet, Mono Lake has an interesting ecosystem. Thanks to the tiny brine shrimp that live in its waters, the lake is a major stop for hundreds of thousands of migratory birds that pass through. Like the video we watched of Death Valley, the one shown at the visitor center was equally as fascinating. It is even available on YouTube, if you're interested. Once that was concluded, we headed out behind the visitor center and took a short walk on the trails.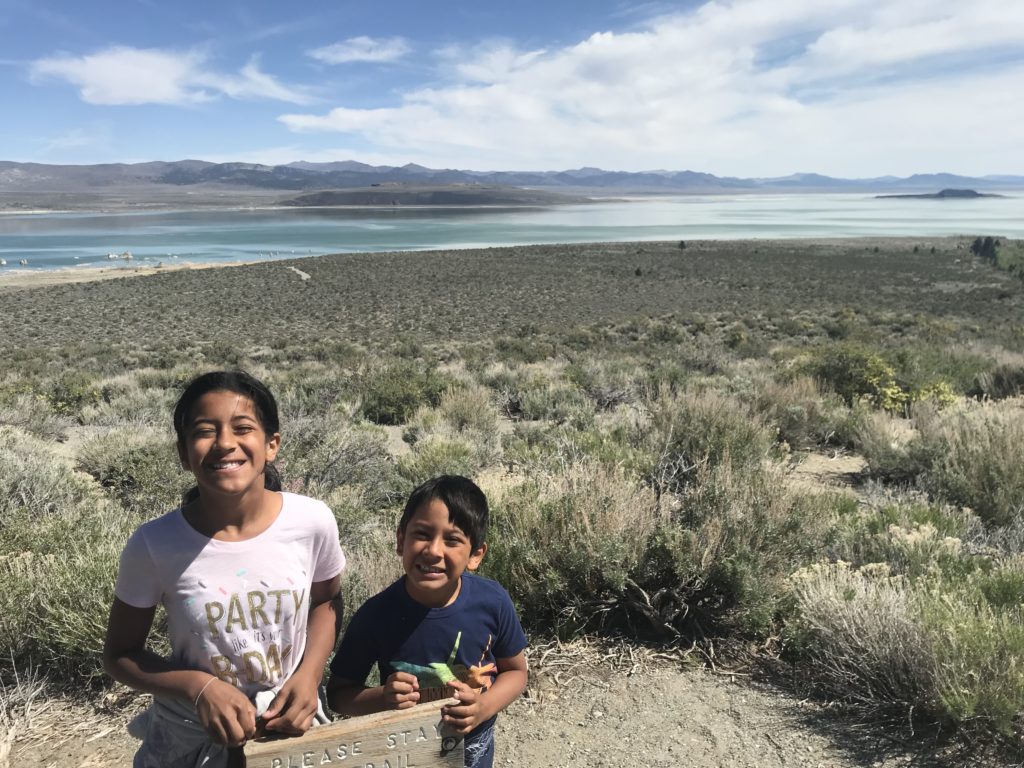 There is a park down the road, close to the highway, from which you can embark on a short stroll to see some of the Mono Lake tufa. Created by mineral rich underwater springs that react with the lake water, the rocks are essentially limestone that precipitated and fused together into these towers over a period of time. As the lake level has risen and fallen through the years, some tufa are now stranded above the water line. These interesting formations are not unique to Mono Lake, but the examples here are excellent.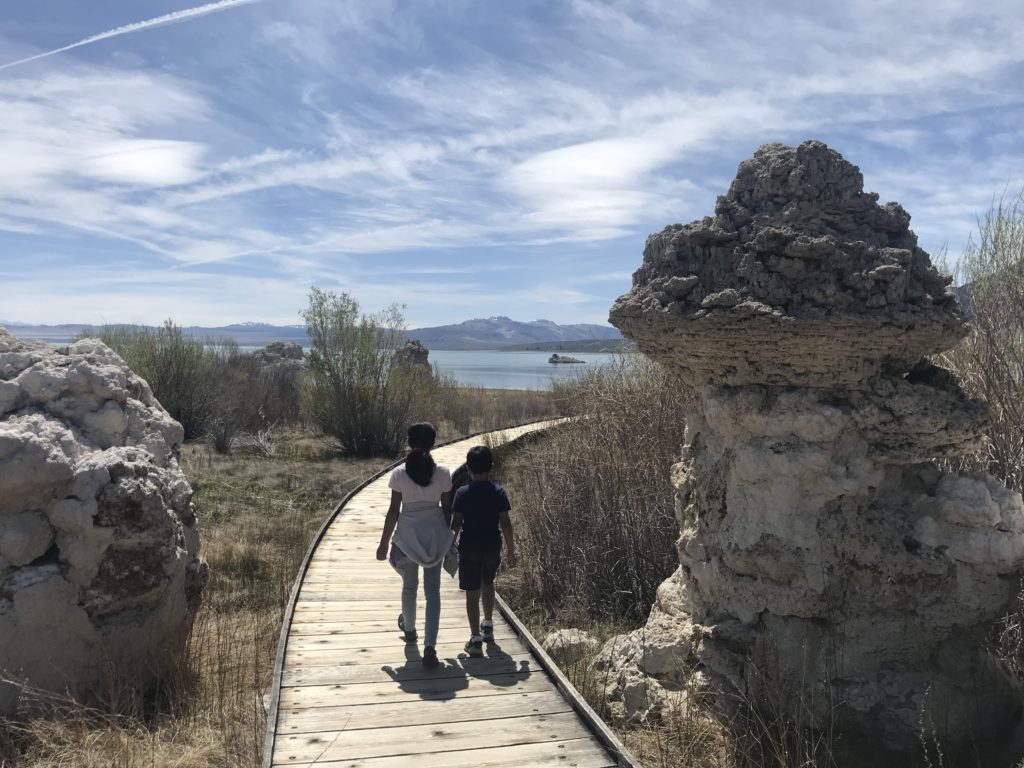 There are a few great areas to see the Mono Lake tufa, including the South Tufa Area, which is off the main highway a bit. We settled for a walk amid the towers at Mono Lake Park.
Finishing the drive through the Sierras
Our next pit stop was in Bridgeport where I got a cup of java at the 1881 Coffee Cafe. It's a cute little place. From there we pressed onward along Highway 395, until departing to head sharply upward into Alpine County and the Sierra Nevada Mountains. We got our final view of Nevada. At least until we reached South Lake Tahoe.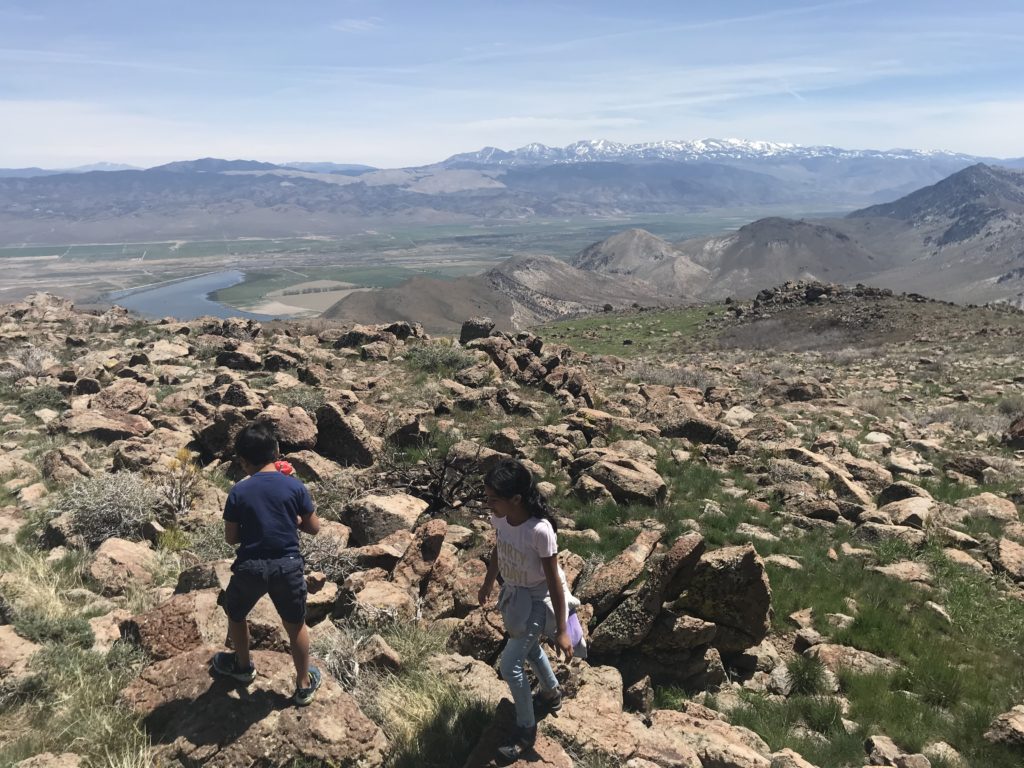 Highway 395 from Lone Pine nearly all the way to Topaz Lake is now one of my favorite drives in this lovely state in which we live. It tops the list alongside the local 100-mile loop through the Lost Coast.