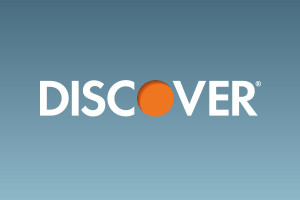 How I hate dealing with banks. Most of the time I find it awful. I really wish I never had to call their customer service departments since most are quite lousy. Because I dislike this aspect so much, my primary banking institution has been a local credit union where half the employees at the closest branch know me by name. They issued my first credit card as well. If you live in the remote area of Humboldt County, California, you really should give Coast Central Credit Union a try. They have been exceeding my expectations for nearly a decade now.
This makes it such a bummer to have to deal with so many other banks while playing the miles and points game (but the trouble has still been worth it). Some haven't been too bad (Amex), others are a pain (Chase), and now one tried to completely hose me: Discover.
For being a loyal card member with Discover, I received a promotion in the mail for their cashback checking account product. There were no fees not even a monthly fee that could be waived by either balance or direct deposit, and it let you earn cash back on debit card purchases. It was sounding pretty good even, but the clincher was the $300 bonus for opening an account. Sign me up.
All it would take was two direct deposits. Since the company I work for only does direct deposit (unless you have some really weird, extenuating circumstances), this was quite easy. I opened an account with a $25 deposit, and then filed the appropriate paperwork with our accounting department. About 4 weeks later in mid-December 2015, I had met the terms of the promotion and expected the money to be credited to my account around the end of the year.
If only it would have been that easy. I sent a couple messages in mid and late January asking what happened. The reps that responded told me first that the money would be deposited on January 19th, and when that date passed, that it would be credited in an account fix within 30 days. The 30 days came and went as well. Still no bonus. I was beginning to get slightly annoyed. Little did I know that this was just the beginning of the frustration.
At the very end of February I sent another message in to Discover customer service through their secure message system, asking where the bonus was. The response astounded me: "You are not eligible for the bonus since you did not open your account by the designated date of 11/15/15." What? This made no sense. I applied before the cutoff date!
It took me a bit to figure out their logic: I had initially applied for the account on November 4, 2015. Discover gave me a "we need some info from you" message, or something similar, but it indicated to me that it had accepted my application, so I decided to wait and let them give me a call. It wasn't quite like the 'pending' message when you apply for a credit card, but it was very similar. But then Discover never called me.
On November 21, 2015, I called in to ask about the account. The lady said they just needed a little more info from me. She confirmed my personal information, I confirmed the bonus offer with her, and we went our merry ways. I did not know this would come back to bite me in a few months. She never mentioned that the account wasn't actually opened on the 4th (like I was later told), but that they simply needed to finish setup.
I wasn't going to let this stand. I sent another message in. And got the same response. Then I called. And got an ever crazier response! The lady told me,"we can't find you on the list of promotion targets." Huh? Unlike many of the people trying to take advantage of this offer, I had actually received a hard copy mailing from Discover. Per the rep's request for verification of the mailing, I literally dug through my office trash to see if I could find the promotion card, but it was long gone. I think I eventually just hung up on her in a moment of frustration (which you should never do…it was definitely rude).
After yet another fruitless message and response with Discover SMS, I decided to pull out the big guns and file a complaint through the Consumer Finance Protection Bureau (CFPB). I had only vaguely heard of them before now, but I figured it would be a good last-ditch effort to get the issue resolved in my favor (i.e. have Discover honor the bonus).
I honestly didn't expect much. I understood Discover's argument, but I still didn't agree that they were in the right, especially after telling me twice that the bonus would be credited to my account. I hoped for the best.
In less than a week I had a response from the "Executive Office of Consumer Advocacy" within Discover Bank. The guy left me a voicemail and also sent me both an email and hard copy mailing that said that they had read my claim, had magically 'found' my name on the list of promotion targets, and that Discover would honor the bonus. I tried calling the rep back to thank him, but I was only able to leave a voicemail. I really did appreciate the fact that someone at the bank is looking out for consumers.