Our last day in Hong Kong started a bit slow. The past two had been busy, and I had gotten the kids up quite early the day before so we'd have plenty of time to enjoy Lamma Island, and also to beat the forecasted poor air quality (SEE: Hong Kong with Kids Day 2: Lamma Island Adventure). We would also be up late that night since our flight home wasn't scheduled to take off until 12:55 a.m. It was going to be a long day, so some extra sleep was warranted.
We made it down to breakfast about 8:45. Jason and Nancy Francisco met us there. At the time Jason was also a contributor at Points with a Crew, and is a father of four (although it was just him and his wife on this adventure). I wanted them to meet the kids, even if our visit was short. It would also likely be goodbye. We'd both been winging it day-to-day with plans, and we didn't know if our paths would cross again. Jason and I had talked for a while the previous evening. They'd spent a few days in Taiwan and then a few more in Hong Kong, eating their way around those cities. They are definitely foodies. Jason's personal travel blog is great, if you want to give it a read.
Parting ways, they headed to the Tian Tam Buddha while we had a date with yet another ferry ride between Kowloon and Hong Kong. But this time we headed to Wan Chai instead of Central. Our walk through Mongkok was as eclectic as ever. You can find anything here.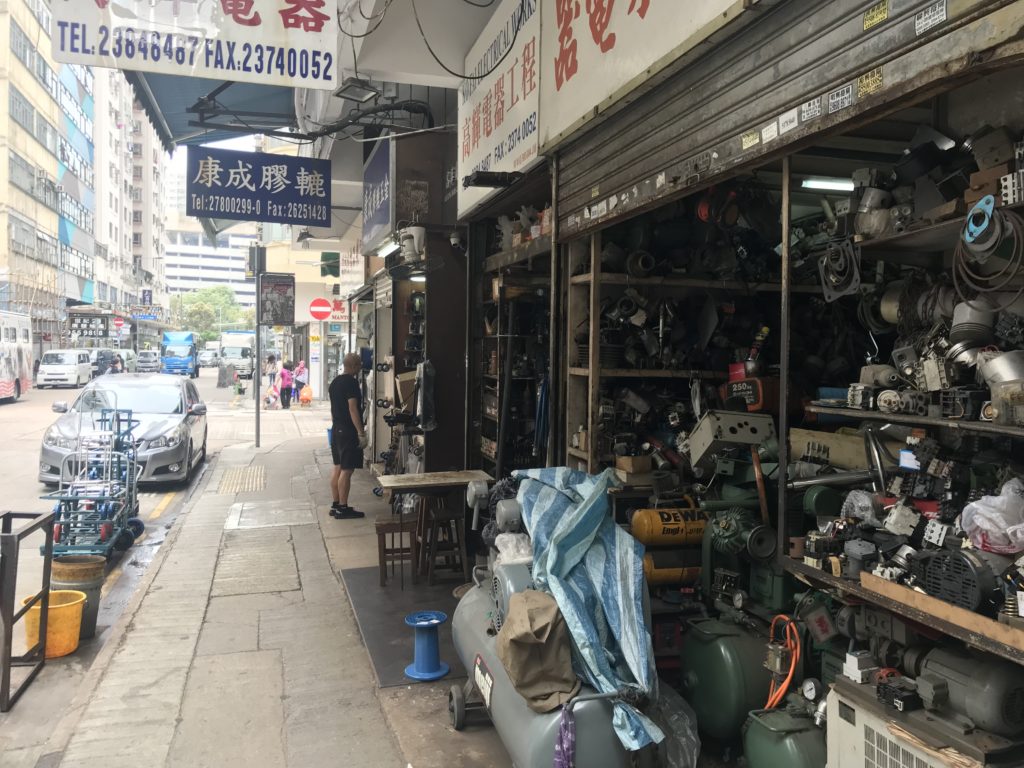 Parks and ding dings
After a metro ride to the Tsim Sha Tsui station, we walked to the Star Ferry dock yet again. The ferry to Wan Chai runs slightly less frequently than the one to Central, but it is still very regular. These Hong Kong ferries are never-ending fun. With skyline views on both sides, I could ride it for half the day and be content. And it wouldn't even break the bank. At $5.90 HKD (~$0.75 USD) for all three of us, there is no way this activity will dent your wallet!
It turned out Wan Chai isn't as great a place to land. Unless you like construction. I thought we could walk along the edge of the water toward Victoria Park, but we had to make our way over a highway and into the crowds at Causeway Bay.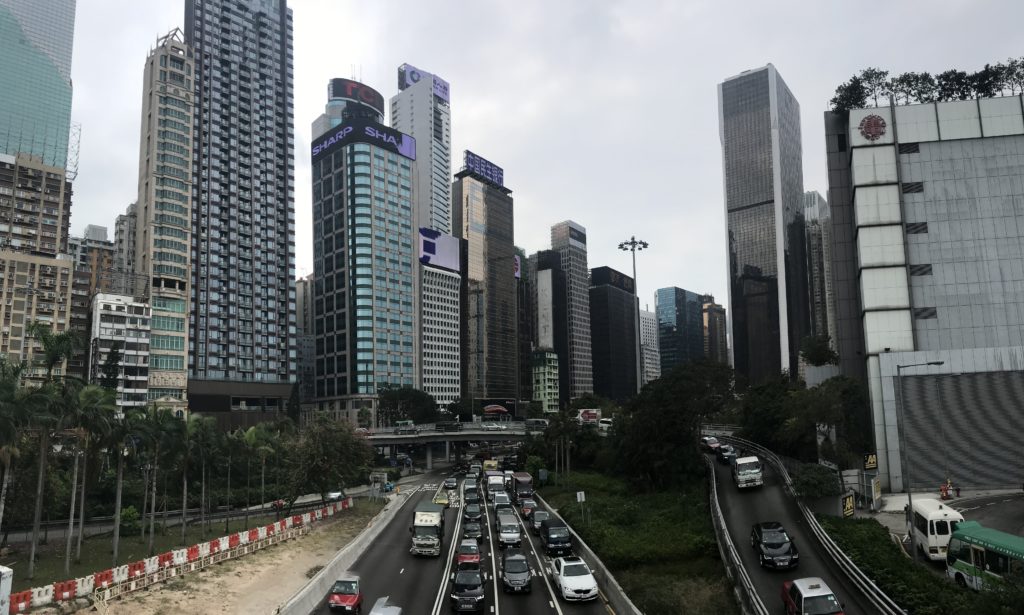 We meandered through the concrete jungle and shopping district of Causeway Bay for a bit. I've been to a number of cities, but I will admit that there isn't any city quite like Hong Kong.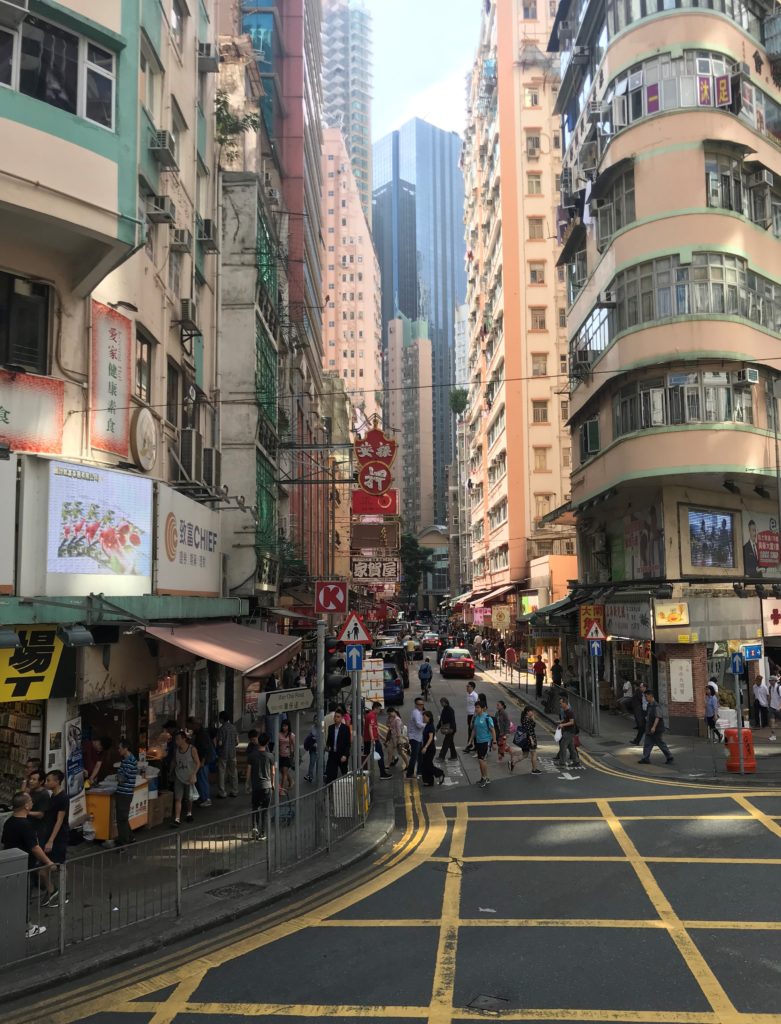 Finally, we arrived at Victoria Park. The kids enjoyed a break on the playground. It was a bit farther of a walk than I'd estimated, and the kids were happy to rest and play for a bit.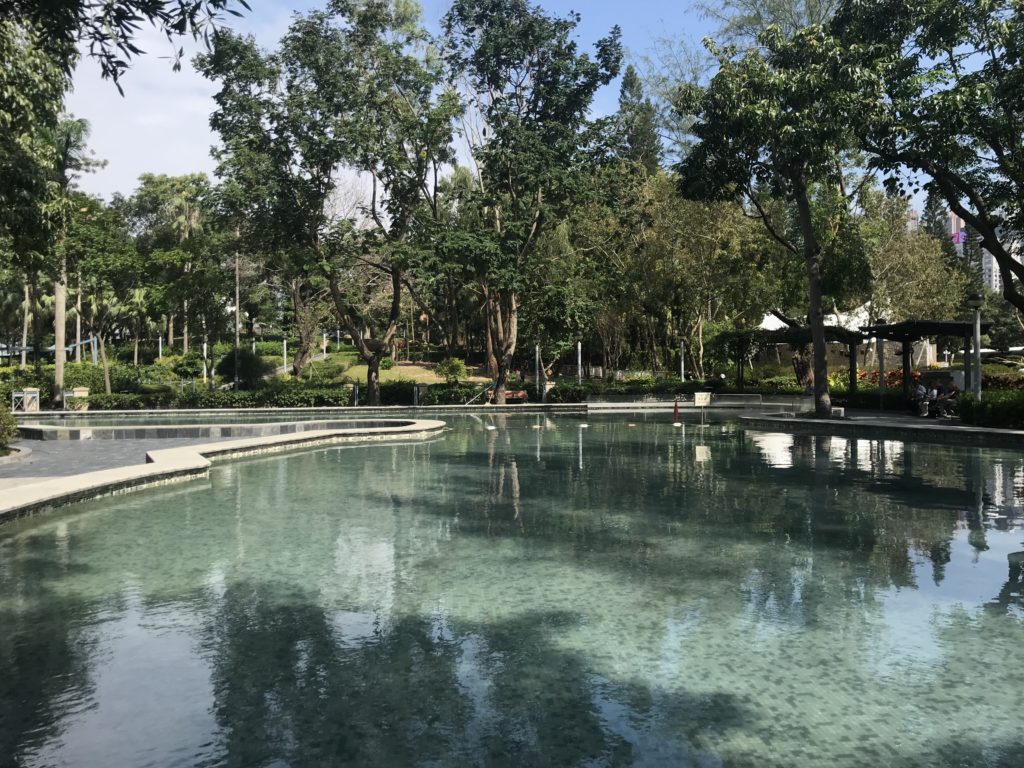 I try to work park visits into daily activities whenever we are visiting a city. The kids usually need a rest, and I find that I also enjoy these green oases amid the hustle and bustle. Hong Kong Park, which we visited on our first day in the city, is probably still my favorite (SEE: Hong Kong with Kids Day 1: Exploring from Kowloon Bay to Victoria Peak).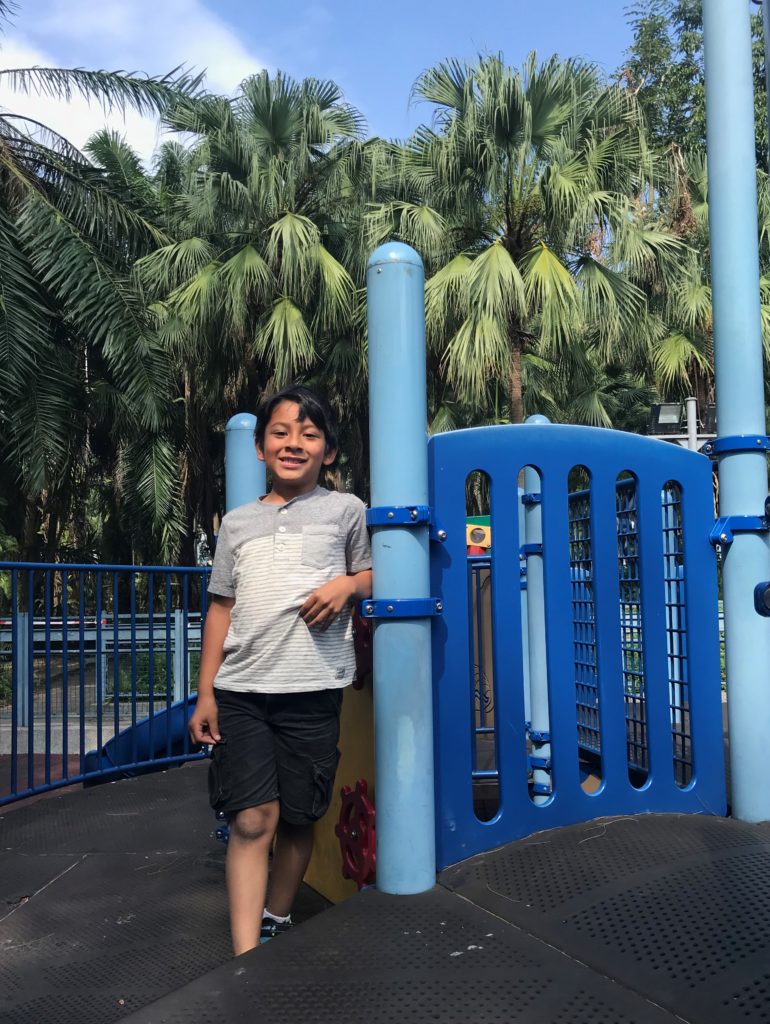 Now it was finally time to ride one of the historic trolleys, affectionately known as "ding dings",  through Hong Kong. These historic double-decker trolleys were first put in service back in 1904, and they are still running. The nickname "ding-ding" comes from the bell they use in lieu of a horn.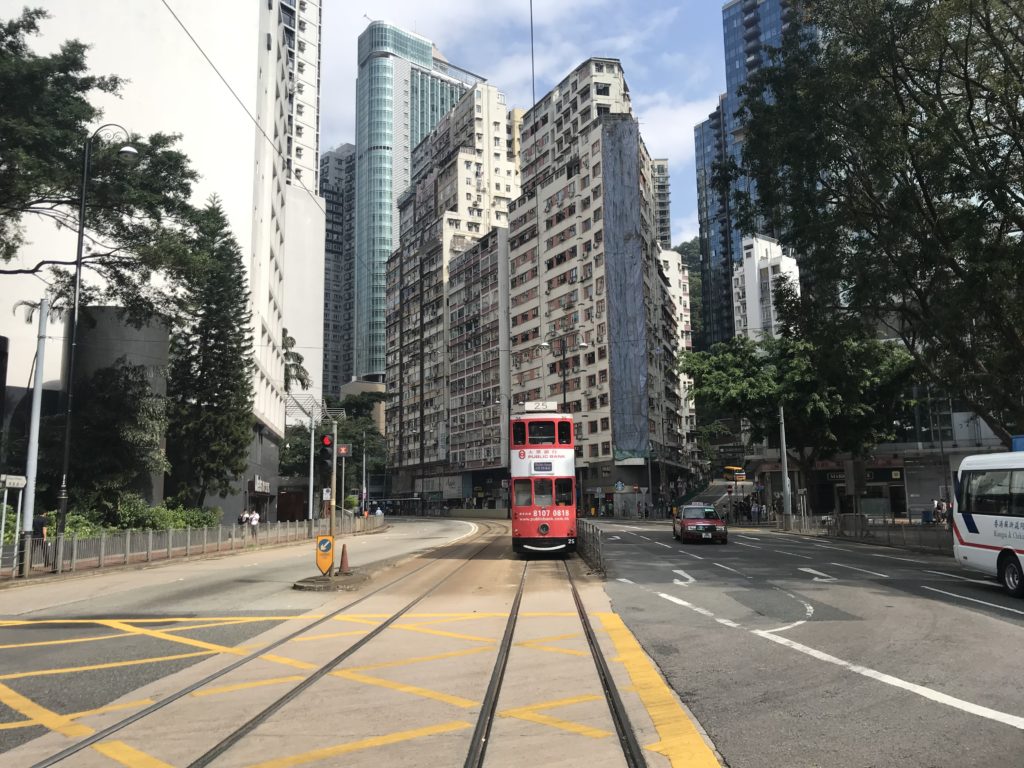 We all loved the ding-dings. Sitting up on the upper deck, feeling the breeze, and watching the bustle is a great way to experience Hong Kong. You really get a feel for the energy of the city.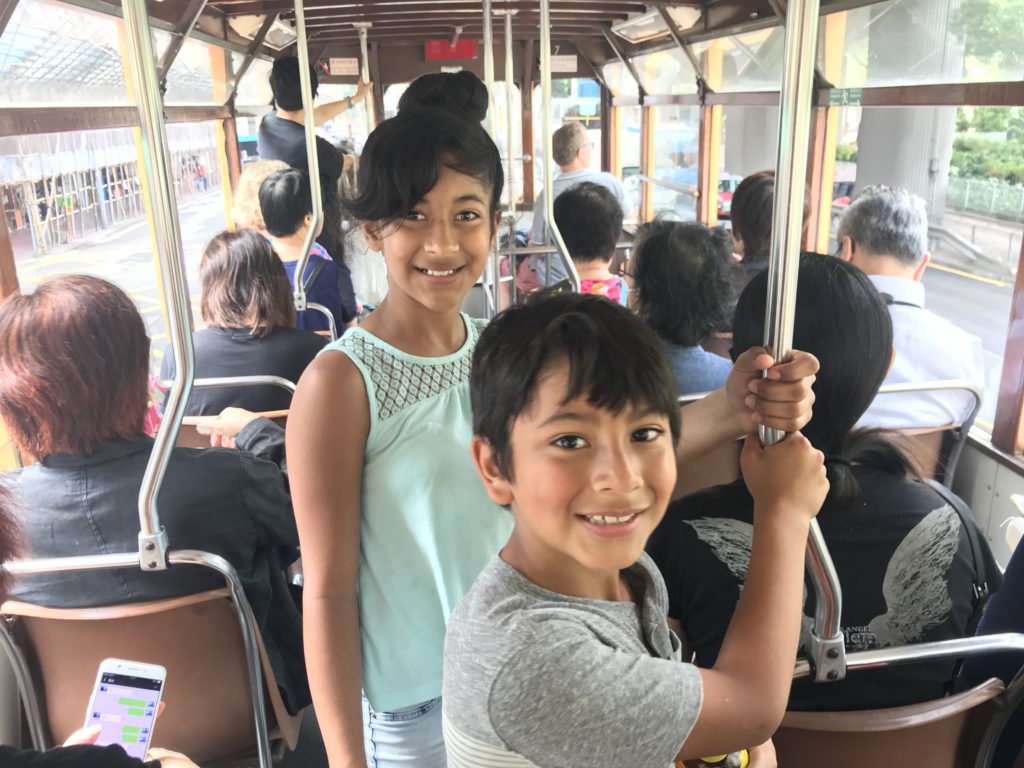 If we didn't have to step off when we did, I figure the kids would have been content to ride it to the end of the line.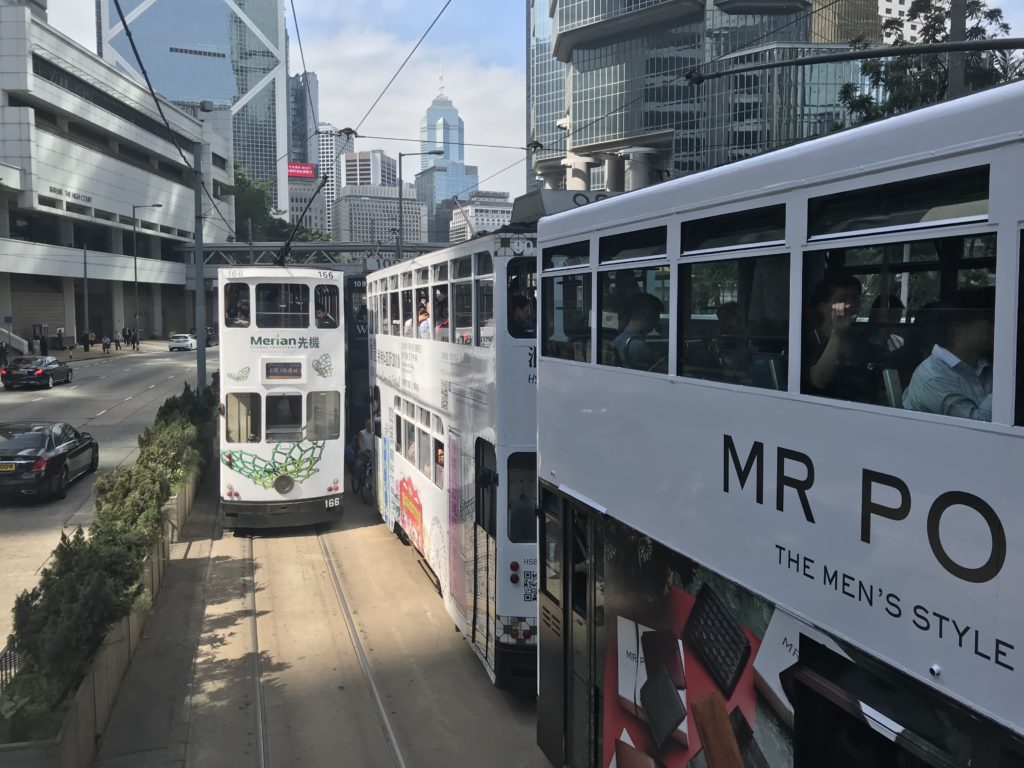 Our ride lasted all the way from Victoria Park to a little past Central from where we walked to our lunch spot: Kau Kee. This Chinese noodle restaurant is one of the top spots in the city. Jason gave me the short list of spots to try, and this was one of two we would hit during our last day.
My plan was derailed when we rounded the corner and encountered a ridiculously long line for the Hong Kong hotspot. I abhor lines. We'd obviously hit them during the lunch rush.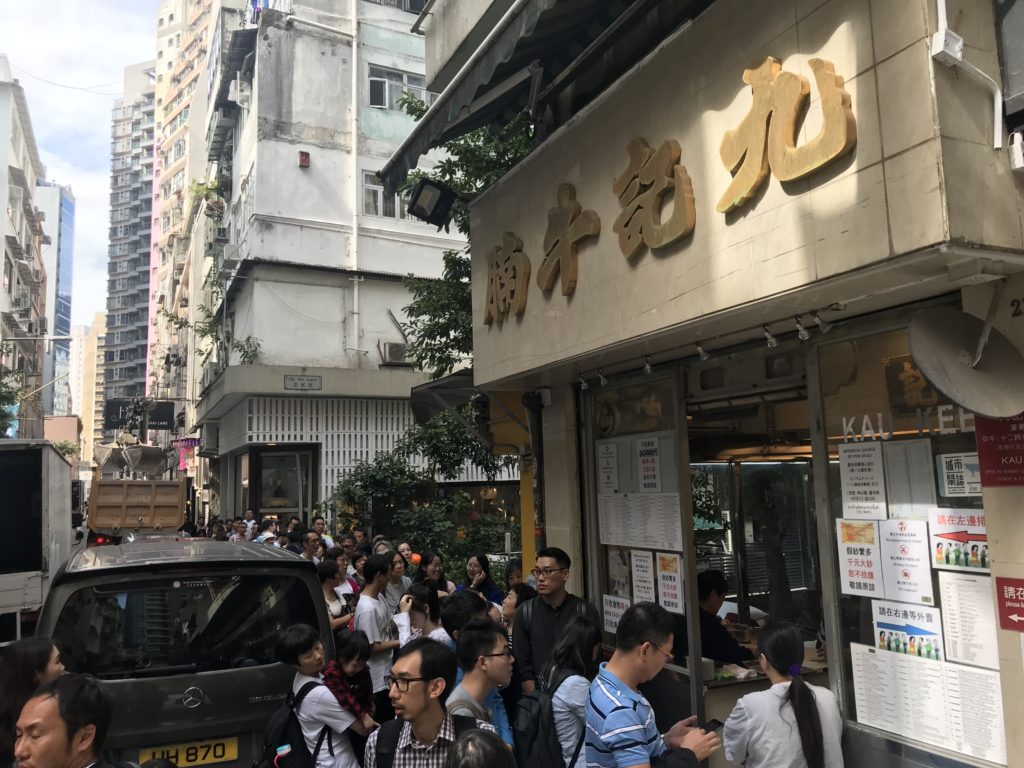 I waffled over whether to stay and wait it out or to move on. Even though the restaurant has a fast turnover, I figure we'd be there upwards of an hour. Not exactly ideal. It'll have to wait for next time we are in Hong Kong.
Luckily, we were fairly close to a metro station, so we jumped on that, headed for Kowloon. Next stop was the Yuen Po Street Bird Garden. But not before browsing the flowers along Prince Edward Street.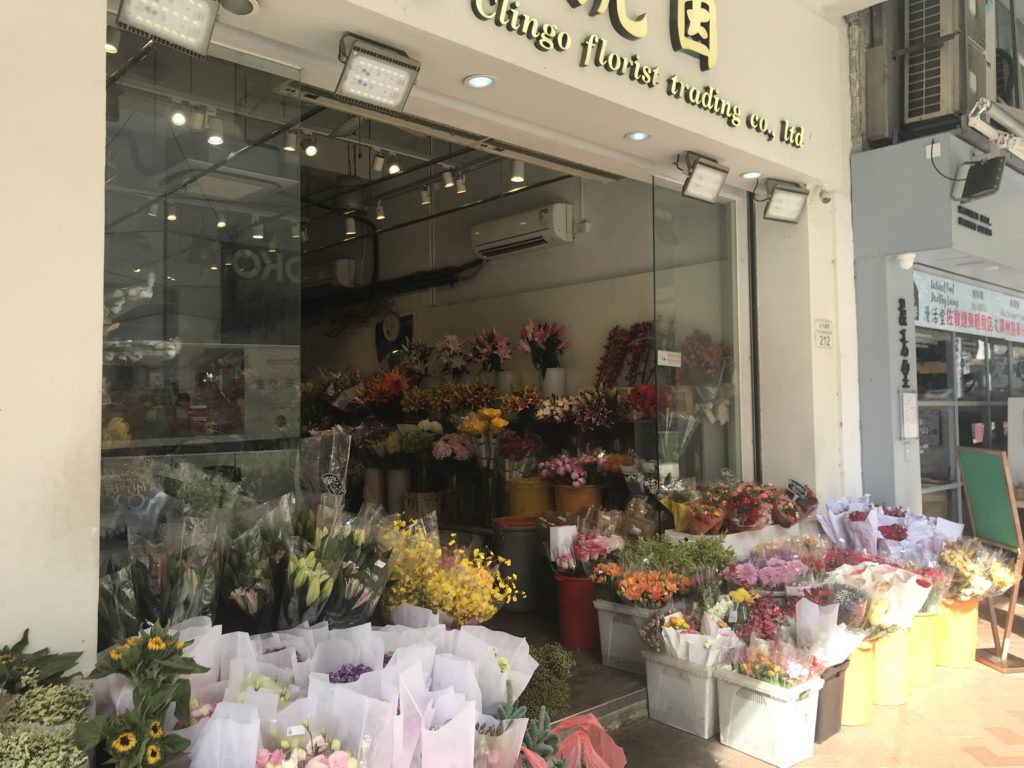 Misadventures and poor planning
The Yuen Po Street Bird Garden was about as I expected it. Disorganized, messy and often noisy. The kids were grossed out by the containers of worms and crickets kept as food for the chirping and squawking. It was a fun little street, worth a few minutes if you are in the general area already.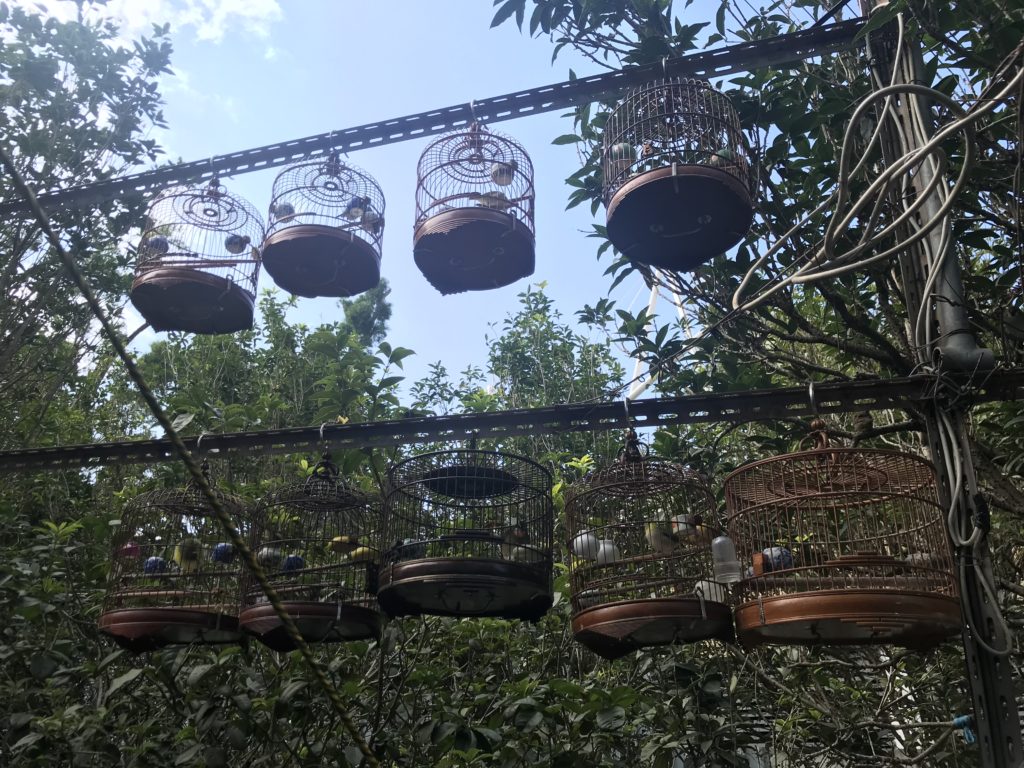 Then the difficulties of family travel struck. My kids have this awesome ability to go from 0% need for a bathroom to 100%. All of a sudden my son had to go now. It took several minutes to find some facilities. I banked on the mall nearby to have some bathrooms, and we were not disappointed. Unfortunately, we burnt extra time, and I also bought the kids a snack, as we were by this time way overdue for lunch. But lunch was still next on the agenda.
I opted for a taxi to Tim Ho Wan, being pressed for time and hungry still. We arrived maybe 12 minutes later, taking longer than expected due to the Hong Kong traffic flow.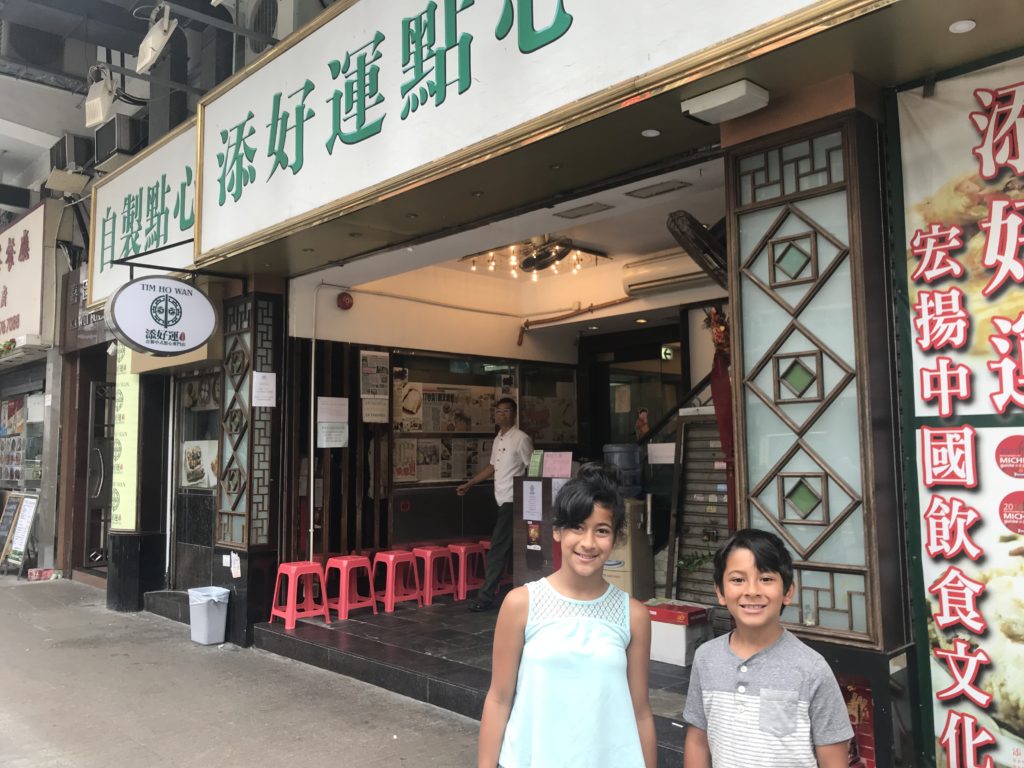 It was then I realized my dire miscalculation. Typically, I have always kept a reasonable enough cash reserve, but as this was our last day, spending most of the rest on a taxi wasn't a huge deal. We'd have just enough for a bus or metro back to Kowloon station.
But there was one thing I missed: Tim Ho Wan does not accept credit cards. After all that, I had to run and find an ATM or exchange kiosk. This endeavor took another 20 minutes.
Michelin-starred dim sum
At least it was all worth it. We walked into the dim sum restaurant at 4:10, still beating the dinner rush. There was a nice lull in the restaurant and we were seated immediately. I placed an order for some steamed pork buns, shrimp dumplings and another type of dumpling.
The pork buns are just as amazing as I'd heard they are. The shrimp dumplings are also excellent. It's no surprise this place has one Michelin star!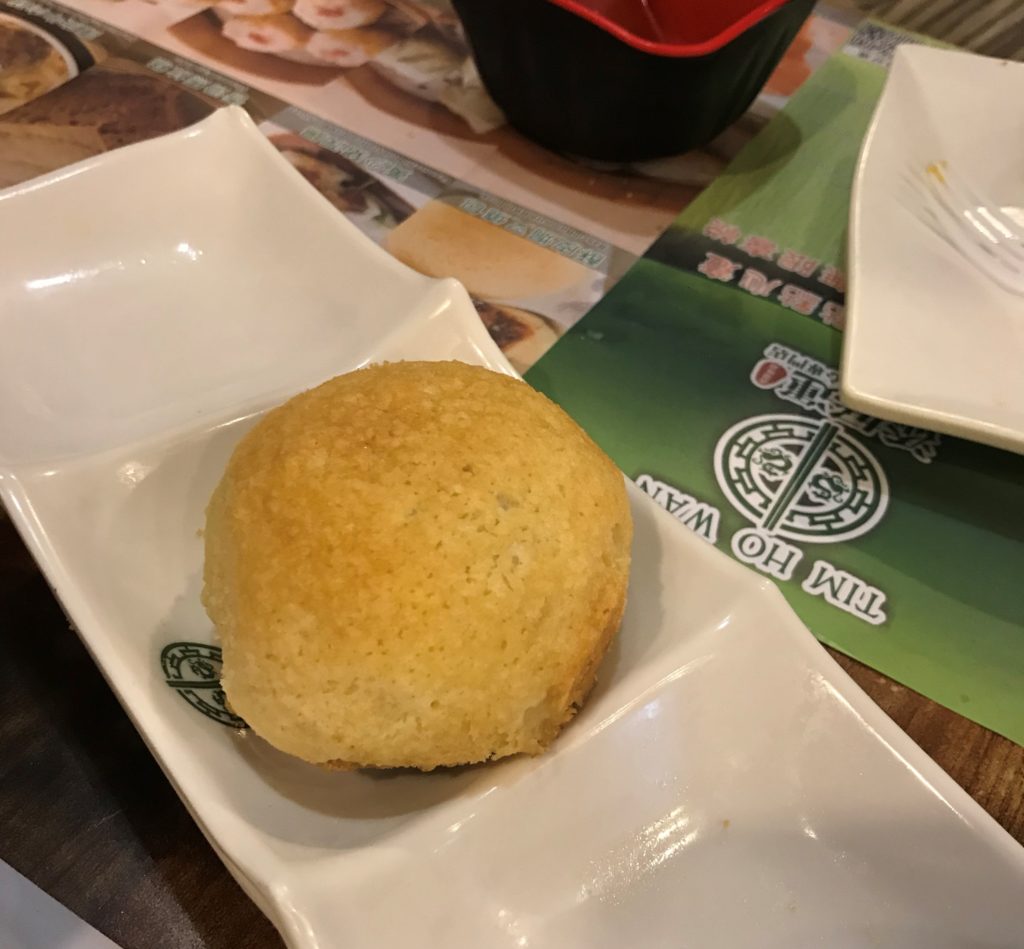 The other thing about dim sum is that it just comes out when it's ready. Actually, this is pretty much typical for Chinese restaurants in general. Don't expect your order to be timed to come out together. The server just brought the plates out, piping hot, one by one as items were ready. The first round wasn't enough, so I ordered more of most of the items.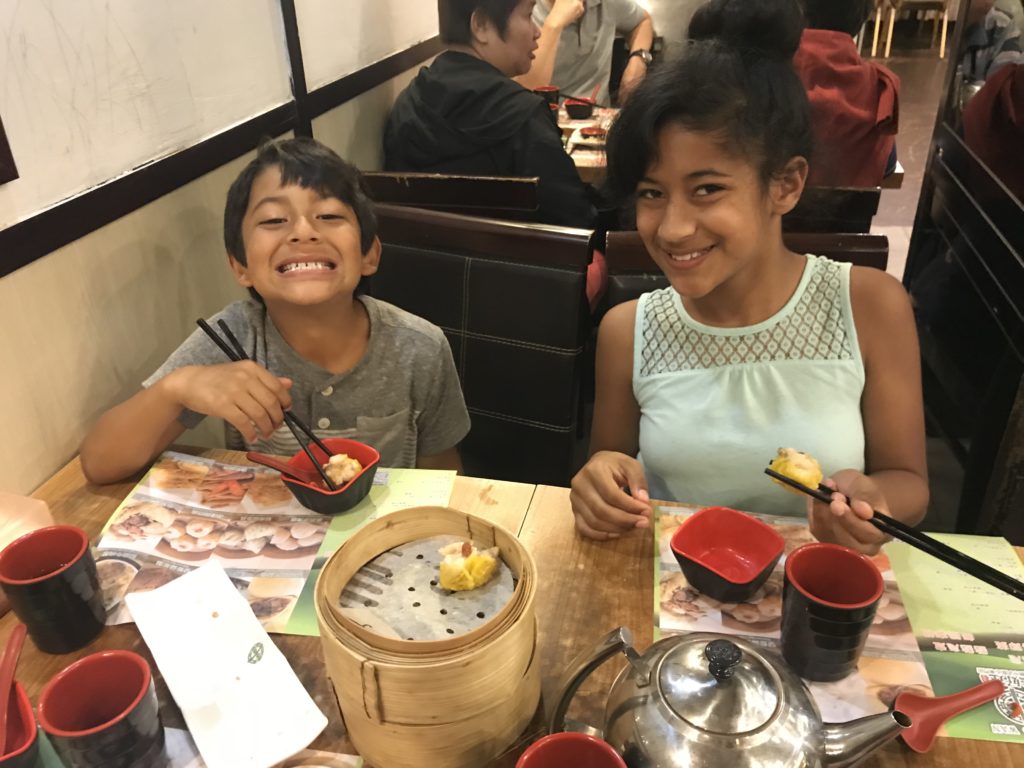 The damage for our Michelin-starred dining? A mere $166 HKD, about $21.50 USD. For three. Now that's awesome.
Goodbye, Hong Kong!
Our final stop was the ferry terminal for one last blast across the channel and back, this time as the sun was setting so we could catch the lights. We hadn't stayed out late any other night, but since we had to be up in order to catch our flight, it was the perfect way to say goodbye to the city.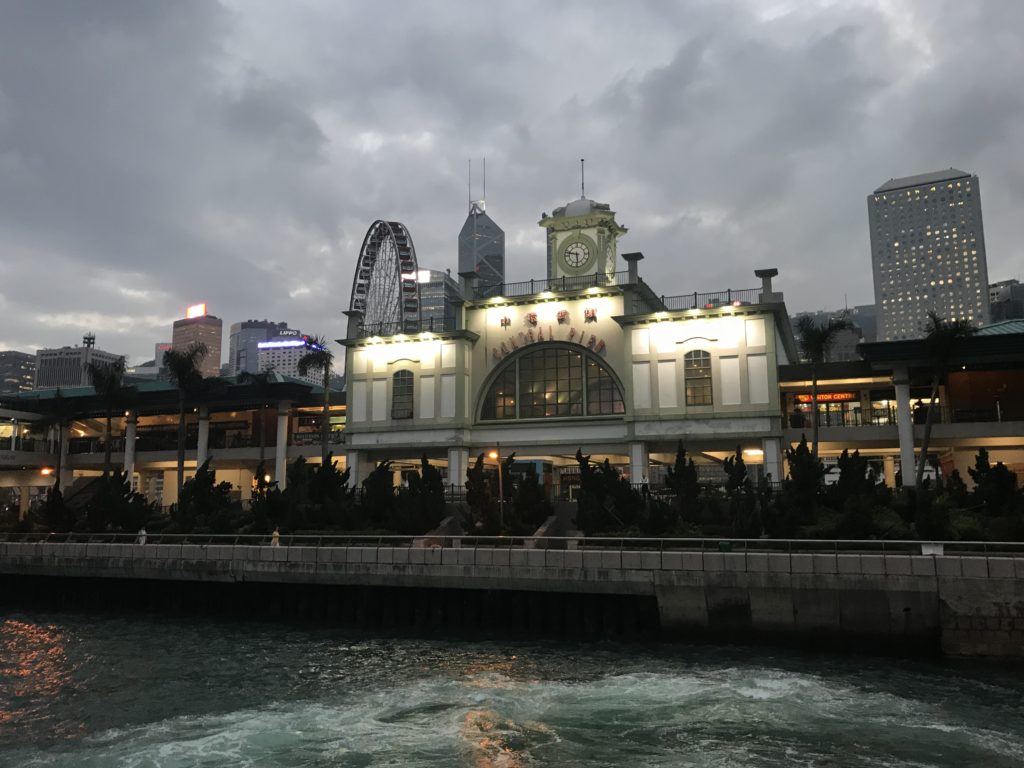 As we headed back, I couldn't help but think about how quickly the time had passed by during our trip through both Beijing and Hong Kong. Five days in Beijing isn't enough, and three days in Hong Kong barely scratches the surface. We'd definitely seen a lot, but there is still so much to explore in both locations.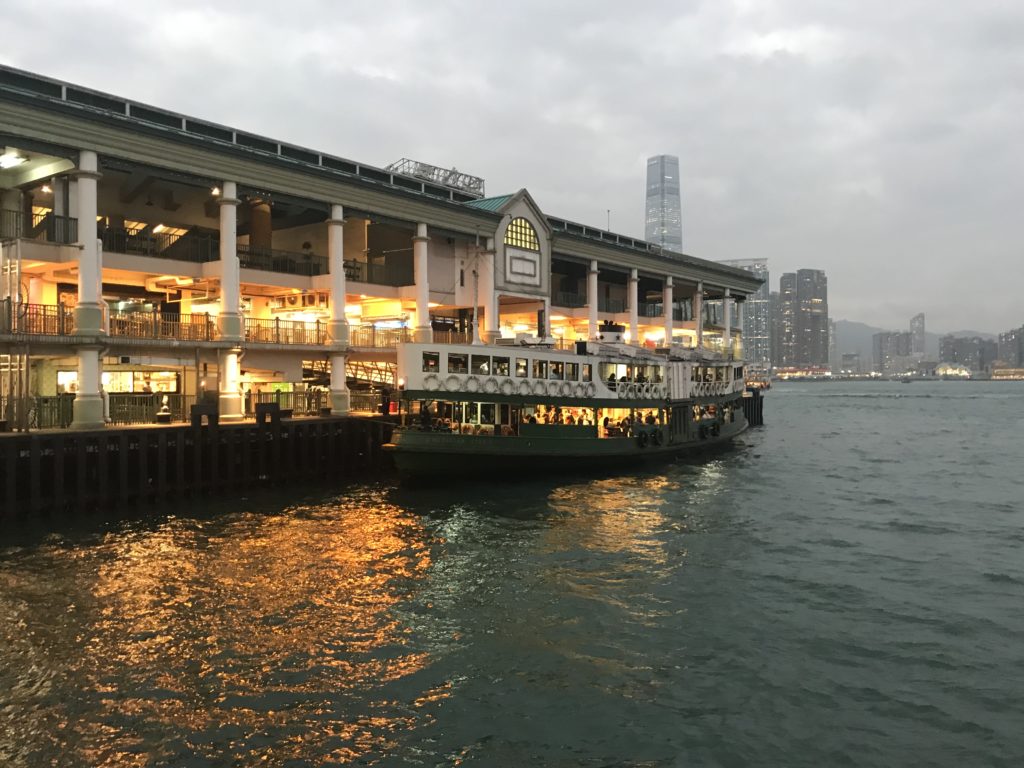 Disembarking in Kowloon, we opted for the bus back to the Hilton Garden Inn Hong Kong Mongkok to fetch our bags. The front desk kindly directed us to a much easier bus for getting ourselves to Kowloon station to catch the Airport Express. I wish I would have known about this on our way in. Actually, I don't. We would not have had any Hong Kong cash yet.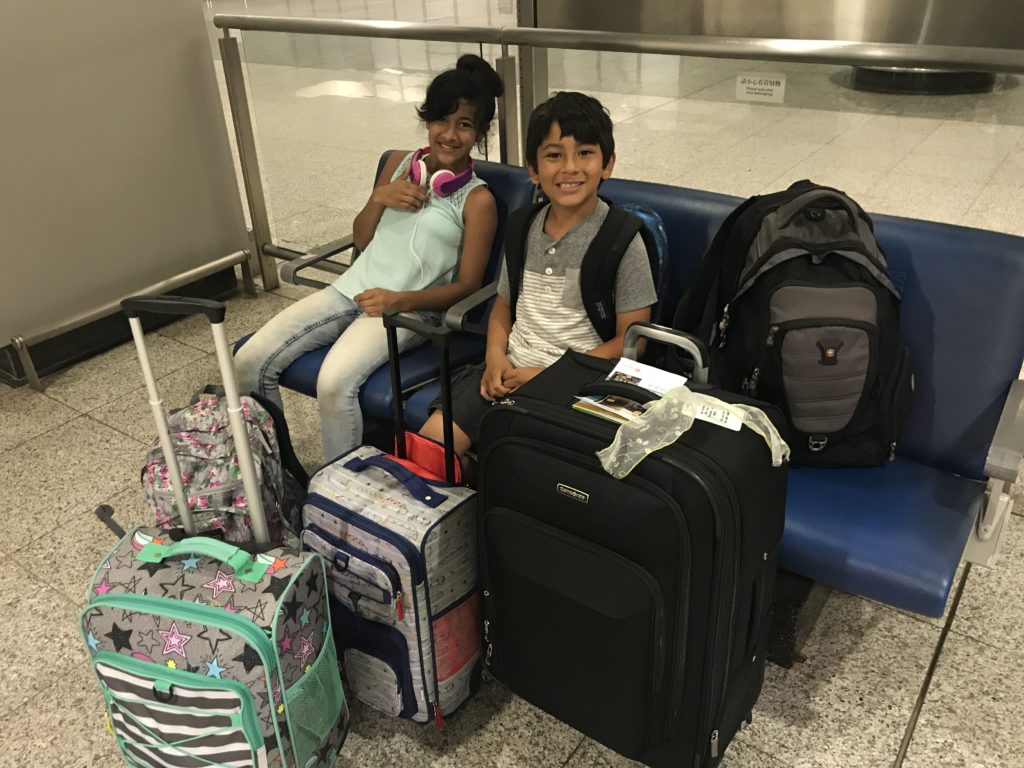 We made it to Kowloon Station a little after 7:00, still hours before our flight would take off. No matter. That is what airport lounges are for. And we were flying business, which meant lounge access naturally came as part of the deal. A late dinner, some school, a sleep, arrival into SFO, another sleep, and a drive later we were home!