*Our road-trip posts are nearly a year dated at this point, but I decided that I want to wrap them up.*
I don't understand the appeal of Las Vegas. "Let's visit this city in the desert, gamble all our money away, shop till we drop, and leave happy!" Um. No. Let's not.
And I never really thought about it being a place for kids, either, although there are some who say otherwise.
Why I planned a night in Vegas
Traversing the southwest from Tucson to Sacramento didn't necessarily mean we'd have to pass through Vegas. However, my preferred route pretty much ensured we would. Besides visiting Hoover Dam, I also wanted to hit Death Valley, and Vegas is right along the route between those two.
But it was more than just the route that dictated our stop. I knew that Paris Las Vegas has a faux Eiffel Tower, and it would be the perfect stop for my daughter who had been dreaming of seeing it (she didn't know at the time I'd re-planned our trip to the real Paris).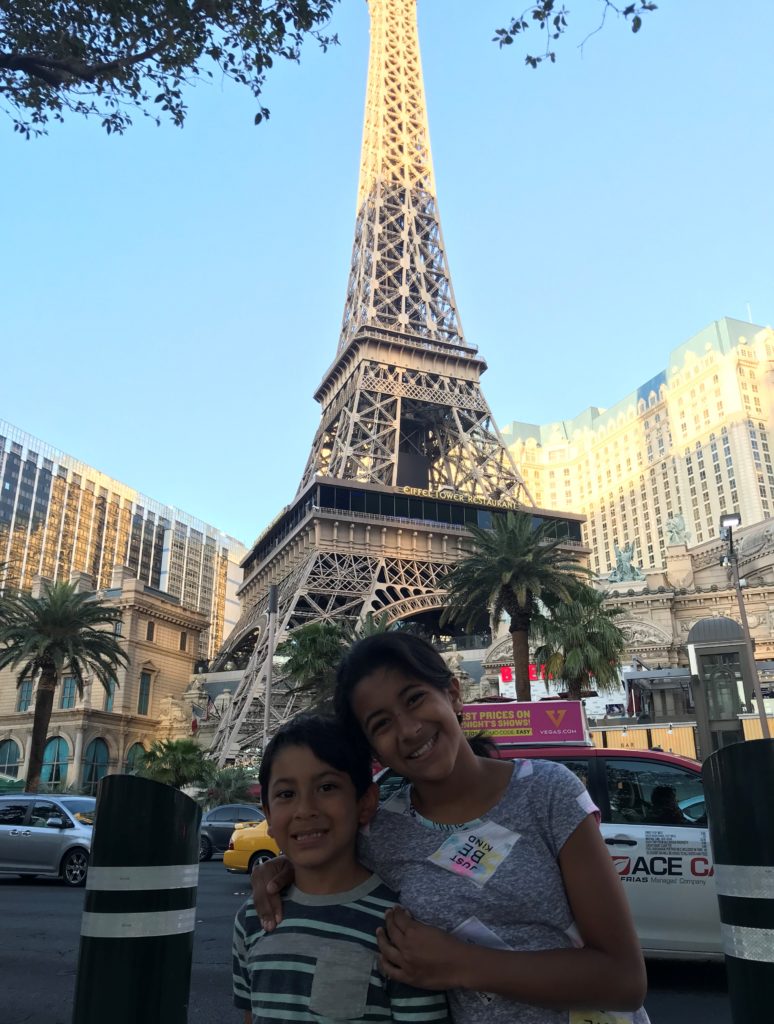 So we would spend a night in Vegas. Glamorous, risque, smoke-filled Vegas. I knew the minute we checked into our hotel this was probably a mistake.
Bad smells and broken fountains
From the moment we entered the Westgate Las Vegas Resort and Casino, I could tell this wasn't for us. It had been a while since I'd been in a casino hotel, my last experience being a quick trip to Reno for a work conference. My daughter, who has a keen sense of smell and no tolerance for odors she finds repulsive, immediately wanted to leave. I'd forgotten that you can smoke indoors in Nevada casinos. What savages.
At least the kids had fun in the pool the next morning. And the hotel was nearly free, as I'd used my Expedia rewards for the first time.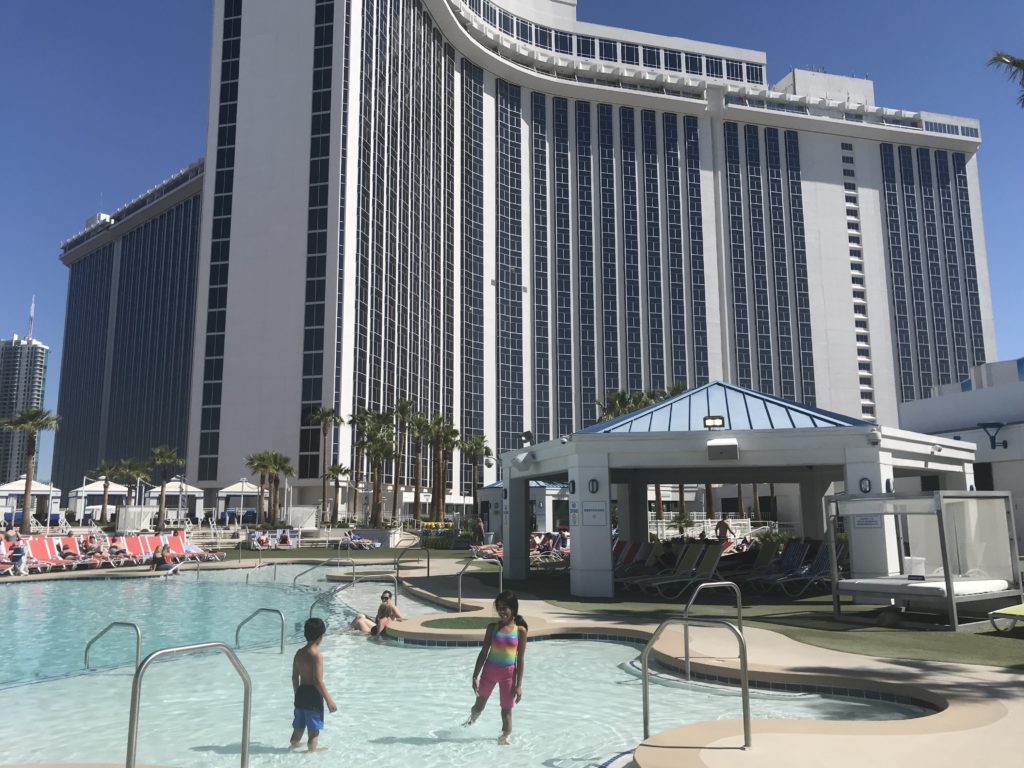 We made sure to stop by the Bellagio fountains, to see their musical show. As luck would have it, they were broken. It was very obvious that something was up, and two guys headed out in a boat to take a look at the problem. I opted to wait, just in case they would start working again shortly.
We waited. And waited. And just when I was ready to give up, the fountains came to life! We'd waited almost 50 minutes by that point for the two minutes of action. I have to admit it is pretty cool.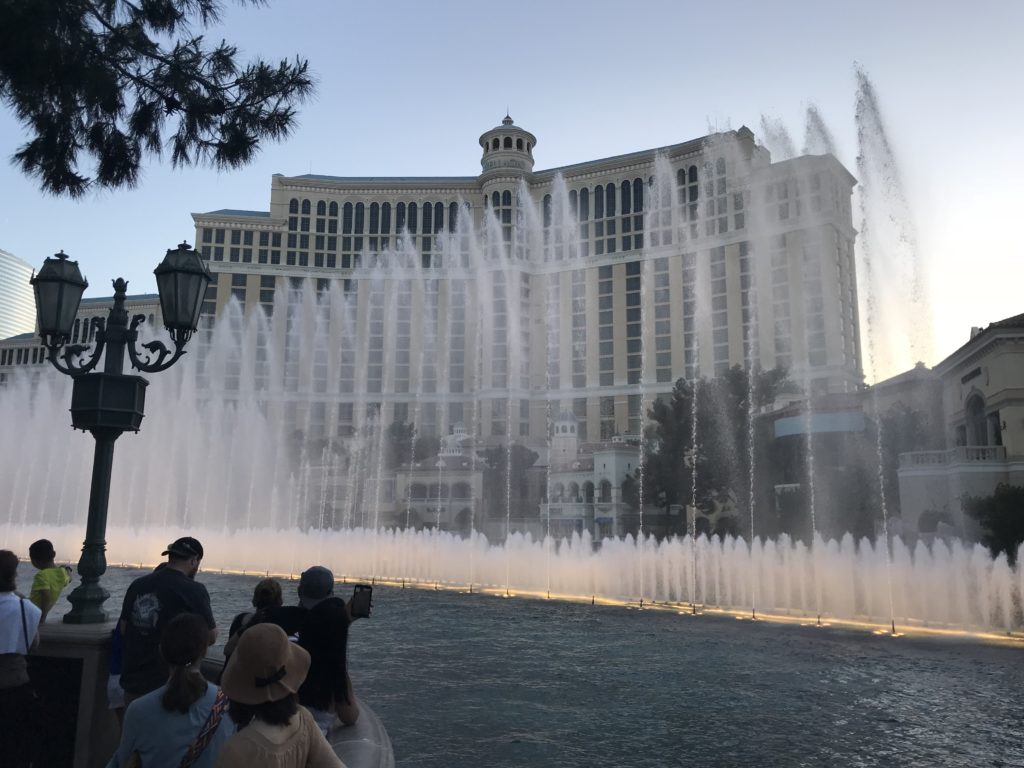 When the show ended, my daughter exclaimed, "that was it?!" Yep. Not impressed, mainly because we'd waited so long. At least we then headed off for Mexican food in the depths of Planet Hollywood. You can kinda almost pretend you're somewhere else for a little while.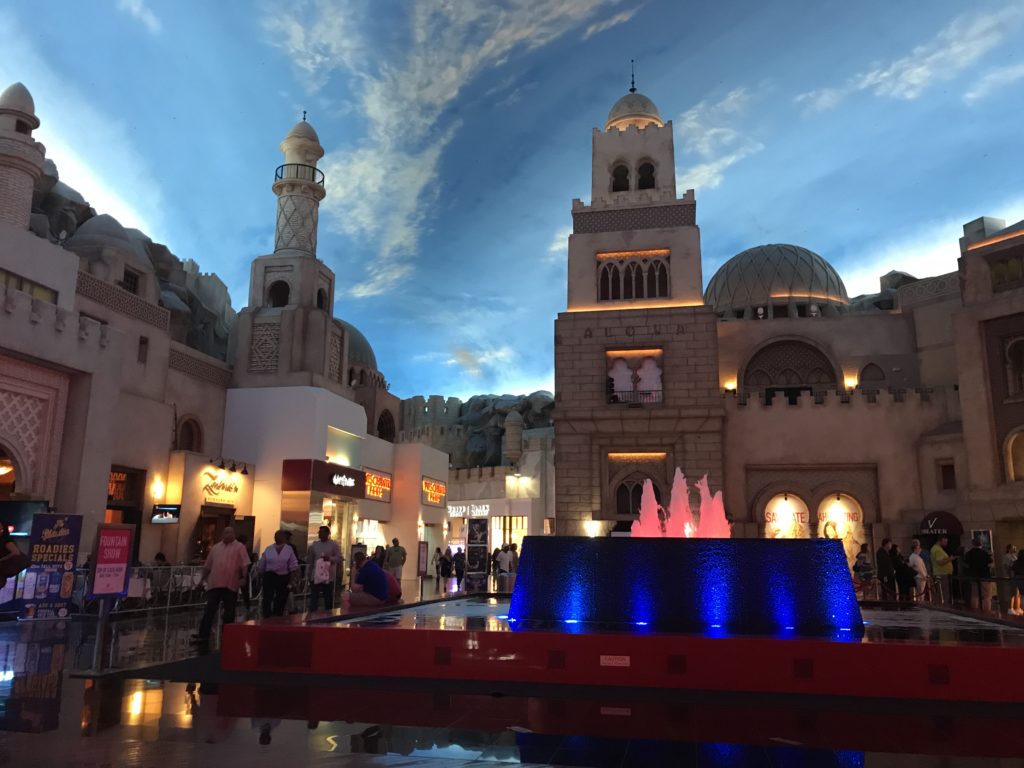 I take that back. You can't at all. Everything is so totally fake.
Adios, Las Vegas!
I will be perfectly content if I never visit Vegas again. It is a city that should never have existed in the first place, a desert enigma. What else could exist in an arid desert bowl, miles from any water source. But thanks to gambling, modern infrastructure, and people silly enough to call it home, it has become one of the major tourist destinations in the country. But it isn't for me, nor for the kids.
We took off into the midday sunshine, headed for Red Rocks National Conservation Area, where we would have a nice hike amid beautiful scenery.