Sometimes you want to spend your hard-earned miles to travel far across the globe, flying in first or business class. Other times you just want to get to the next state over for a friend's wedding, and you may not know what your best options are.
Living where I do in Humboldt County, California gives me a unique perspective on the value of certain miles. When you live near a large airport, spending miles to fly a short, competitive hop, such as Los Angeles to San Francisco, typically doesn't make sense. But when your rural airport wants a minimum of $350 to fly *anywhere*, it makes you dig deep and evaluate all other options.
And there definitely are some good ones. Here are three of the best miles for flying short-haul in the west:
Alaska MileagePlan
Alaska miles continue to be one of the most attractive mileage currencies out there. They are unfortunately not a transfer partner of any bank program, so it can be a bit tough to accumulate a lot of them. But they are absolutely worth accruing.
The beauty of MileagePlan awards is that they start at only 5,000 miles one-way for the shortest hops. This means that an Alaska Visa card with an elevated sign-up bonus can potentially provide a family of four with free round-trip tickets for the short hop between San Diego and Santa Rosa. Or San Jose and Seattle. You'll just pay $5.60 each way per person to cover the TSA fee.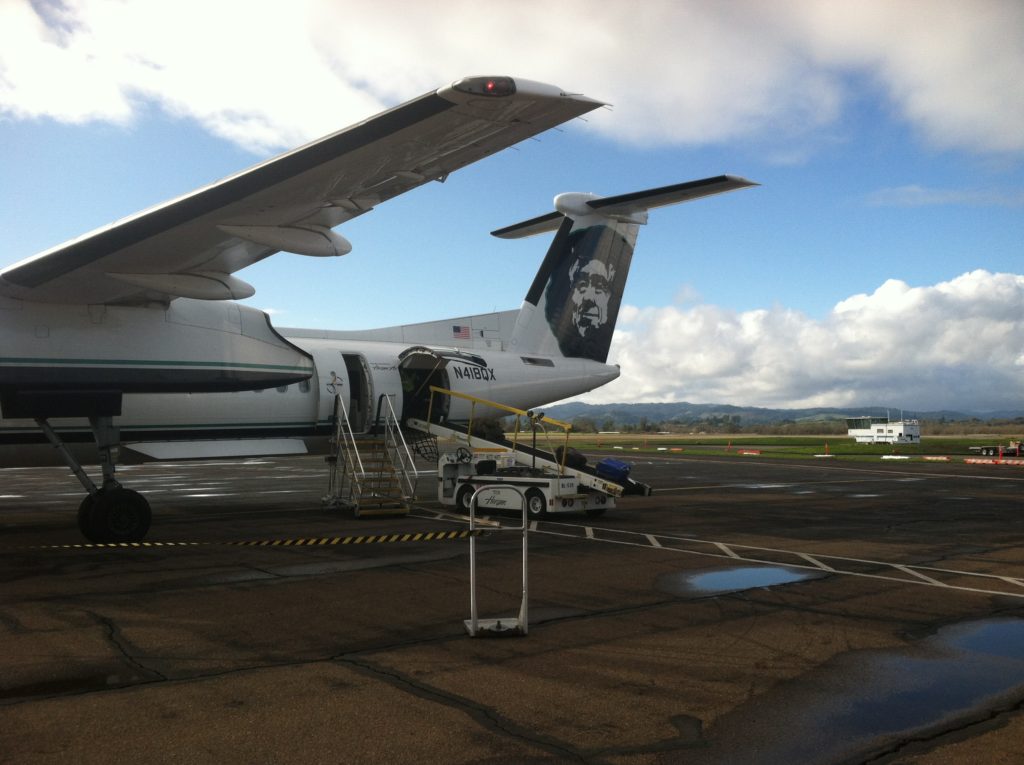 If you want to take things a step further, consider using your miles for *two* short-haul segments. Sometimes this won't even increase the price! In the second example, you could actually fly San Jose to Portland, stop for a couple days, then make the hop from Portland to Seattle, still only paying 5,000 miles! This takes advantage of the fact that Alaska is one of the few programs to offer a stopover on a one-way award. My son and I actually did this recently, flying Oakland-Seattle-Boise on a one-way award, but stopping in Seattle for three nights. Still only 5,000 miles, as Alaska prices this itinerary based on start and end points.
You unfortunately can't trick the system and fly San Francisco-Los Angeles-Oakland on the same award. What I've found is that if there is a nonstop available with a given award price, you can fly a stopover itinerary (that would often be more expensive) for the same award price.
The 5,000-mile price is good for any hop of 700 miles or less. This jumps to 7,500 miles for hops between 701 and 1,400 miles. For flights between 1,401 and 2,100 miles, you'll pay 10,000 miles. Almost everything in the U.S. west should cost no more than 7,500 miles.
Avianca LifeMiles
I have the worst love/hate relationship with Avianca LifeMiles. On one hand, they have some of the worst customer service and policies I have ever encountered. On the other hand, they have a lucrative award chart and no fuel surcharges on any awards, making them an attractive option for those looking to save as much cash as possible.
Uniquely, the LifeMiles award chart breaks the U.S. up into multiple zones. Awards within each zone cost a mere 7,500 miles one-way. Since they are a Star Alliance member, you can use LifeMiles to book awards on . The web search is decent at pulling up options with up to one connection, but it seems to die if you want to connect more than once. However, this still gives you a *ton* of potential options, especially if your closest airport is Arcata (although you might want to think twice about flying out of here).
Interested in visiting Jackson, Wyoming in either the summer or winter, both peak season? That'll be roughly $800 cash. Or you can use 15,000 LifeMiles and $35 in fees to fly round-trip, a very sweet deal. Admittedly, United offers this route as a short-haul award as well, only costing 20,000 miles round-trip, so if you want to avoid the potential headache of LifeMiles, it might be worth spending a few more miles. But LifeMiles are honestly easier to accrue, as they are a transfer partner of both American Express Membership Rewards and Citi ThankYou.
Other great award options include Arcata to Tucson, which my older kids and I flew last April (SEE: 2 Tips for Planning a Last Minute Trip), San Luis Obispo to Spokane, Fresno to Santa Fe, and Santa Rosa to Colorado Springs. Lifemiles are gold for any regional-to-regional hops passing through United hubs of San Francisco, Los Angeles, or Denver. The U.S. west zone includes California, Oregon, Washington, Idaho, Utah, Arizona, New Mexico, Colorado and Wyoming. Oddly, and unfortunately, it does not include Montana.
American AAdvantage
American's program is attractive for a couple reasons. First, they offer discounted short-haul awards for nonstop tickets of 500 miles or less. I've not booked any of these, but they are a pretty good deal at 7,500 miles one-way, if the cash price is fairly high. But unless you live in an AA hub with a number of options available, they won't be especially useful.
Second, American offers their reduced mileage awards (SEE: Complete Guide to American Airlines Reduced Mileage Awards). These aren't just for flights in one region, but actually apply across the country. However, you can *also* apply them to short-haul awards, if you can find a qualifying ticket. The price reduction isn't as good, at 1,000 miles per direction, but 6,500 is still better than 7,500. For other flights (which will be most of them), the price is reduced from the standard 12,500 one-way to only 8,750 miles per direction.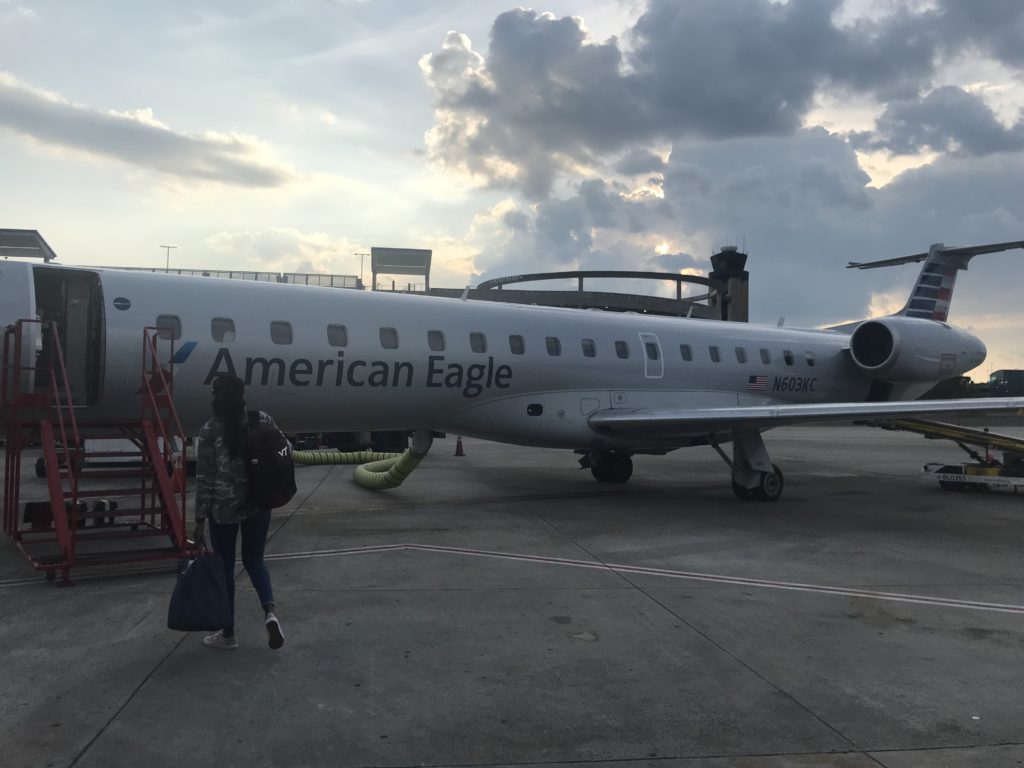 Reduced mileage awards are only good to certain airports, and the list changes every couple months. However, if you live near one of the airports on the list, every flight out of that airport that you book during qualifying months on the reduced mileage award calendar will qualify for the reduced price. As an example, Santa Rosa has been on the list more often than not.
American now also has web specials, which are a variety of awards that are priced more cheaply than their standard award chart.
But why not just use flexible points?
If you live in a major hub, using your flexible points will almost certainly be the way to go. For example, an Alaska award that is $150 cash versus 10,000 Alaska miles round-trip is also just 10,000 Ultimate Rewards points, if redeeming with a Chase Sapphire Reserve. I'd almost certainly use the UR points, as the flight will earn miles, since it is treated as a paid ticket.
I'd do a cost analysis each time you book to make sure you're getting a the best deal for your points. If a round-trip flight is less than $250, I would generally opt for using flexible points. For flights between $250-300, things can go either way, depending on the currency I'm looking to use. I'd save my actual miles for tickets that are typically $300+ (if short-haul pricing of 15,000 miles or less round-trip is an option), but preferably I'd be using them for flight that cost $500 or more.
General rule of thumb: I should be getting 2 cents per mile out of any of these currencies for miles to be the way to go. If I'm at or near 1.5 cents per mile, I'll use Ultimate Rewards.
Conclusion
There are more award currencies that offer decent options for short-haul awards, including British Airways Avios if you live in an AA or Alaska hub. But these are the three that I find most useful in general.