After detailing each day of our trip, I thought I'd compile some of the funniest moments and encounters from our 10 days in Beijing and Hong Kong. You never know what kids are going to say, or how people in other cultures are going to perceive you. Which led to some funny exchanges.
This is China?
While headed to Eureka to pick up the rental car, the little guy chattered on about us going to China. He was excited to stay with mom for over a week by himself.
When we arrived at the rental lot and pulled in, he quizzically asked, "this is China?" Gave us all a good laugh. No concept of geography. Yet. If only we could travel across the Pacific in a mere 30 minutes!
Twenty-nine? No way.
After spending a few hours exploring the Mutianyu section of the Great Wall, the kids and I got in line for the toboggan run back down the mountain. This was one of the highlights, from everything I'd read. We had just made it to the front of the line when the operator put the whole show on pause for a coffee break. He also started chatting it up with me and the kids.
Our first exchange was funny enough. He offered my his tin cup of coffee, which I politely declined. But he wouldn't take no for an answer, so I finally took a swig and handed it back.
Then he asked how old I was, which I found odd, but hey, I don't mind answering questions. My response of "twenty nine" floored him. "No way," were the first words out of his mouth. Apparently someone so young shouldn't have kids so old, as he proceeded to be astounded at the ages of my two older children. He has a son who is three years the senior of my daughter, but at 46, he is quite a bit older than I am.
Ew, that's its head!
During our last lunch in Beijing, the kids asked if we could order the duck. It was a bit pricier than other options, but I decided to humor them. I'm all about new food experiences (withing reason…we passed up the scorpions on a skewer).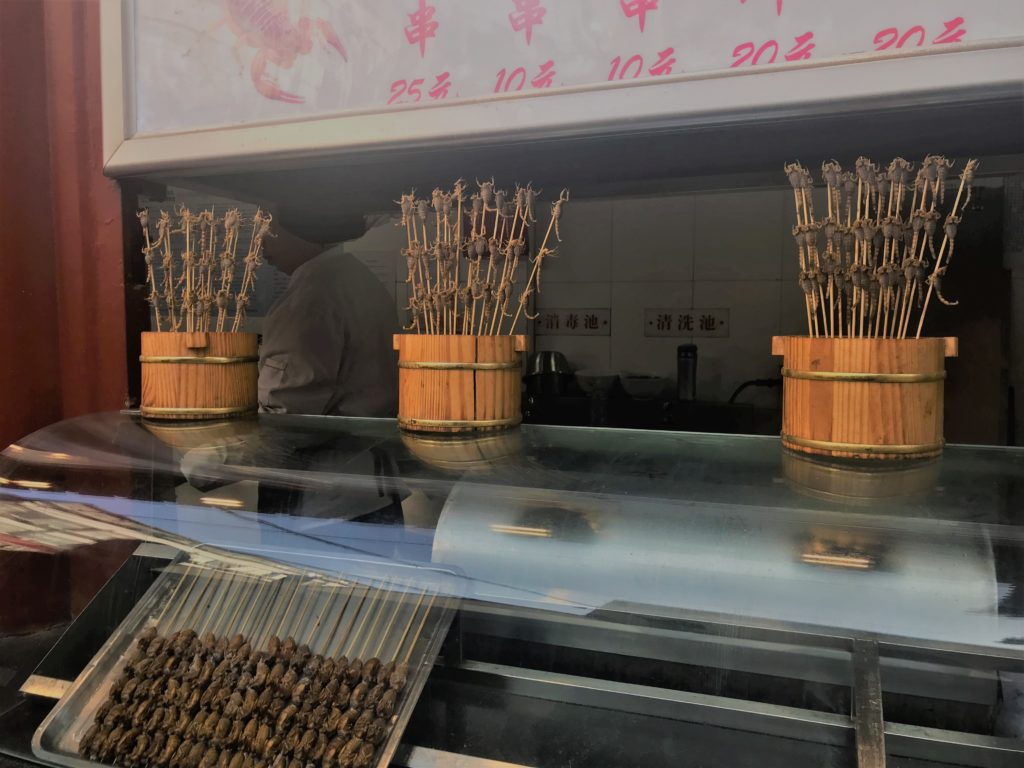 However, I didn't realize *I'd* be eating the whole thing. The instant my daughter saw the whole duck cut in half and then carved into slices on the platter, she refused to touch it. Apparently it was now the grossest thing ever. Ever. My son decided not to eat any either, so now I was left with a whole duck to consume. Funny, but also not funny.
Falling asleep in an upright lie-flat seat
Our flight back to the U.S. was in business class, a splurge that I justified because, hey, we had the miles, and we'd all arrive more rested back in the U.S. My son in particular wanted to jump right back into school the day after we got back. The only issue with the flight that I chose was that it left Hong Kong after midnight.
I knew the kids would be tired by the time we were aboard, but this would just mean they'd sleep better in their lie-flat seats. My daughter struggled to keep her eyes open as we boarded, and she ended up zonked before we even hit cruising altitude. I had a good laugh when I was finally able to unbuckle my seat belt and check on them, and she was fast asleep in her upright lie-flat seat.
Conclusion
Unfortunately, the difficult or tense moments often stick out the most from our travels, such as almost losing my son on the Beijing subway, or our scary encounter on BART in Oakland. But the funny ones make for better reflection. I can't wait to see what this current year brings us.