I've been pretty silent of late, which has been primarily because of how busy work has been over the past month and a half. But added to that has been two weeks of deliberation over whether we would take a trip, or simply walk away from it. But now I finally have a bunch of thoughts to pen.
The travel hacking hobby allows us to do so much more than we otherwise could. My wife and I have had the ability to travel often during the past couple years, and I have started taking our older kids on quick getaways now and then, our most recent being to Sacramento. We also visited Disneyland, and while there is really no way to make a trip like that close to free, we were able to cut a good chunk of the cost.
Sometimes this means I try to plan "once-in-a-lifetime" trips at a fairly regular pace. I'd say we could do it on the order of once per year if I play the points game well.
Planning a trip to Europe
Back in February I broached the subject of taking the older two kids to Europe. In our initial conversations, my wife seemed supportive of the idea. It would give her needed time to plan a few aspects of our household that we hadn't gotten to since the kids had been home.
I was initially looking at a 12 day adventure, but then upped it to 15. Our previous longest trip was four full days, so this is definitely a step up. After locking the flights in for a grand total of $0, the hotels easily fell into place over the next several weeks, all on points. We were looking at a completely free vacation in terms of lodging and air travel.
Fast-forward to a mere 2 weeks before the trip, and the misgivings are setting in. My wife is feeling conflicted about us all being apart that long. I had already told the kids, and the ball is rolling to get passports before we go (having adopted kids delayed and complicated things paperwork-wise, so we ran out of time). I decided to play things out and see if we would both come to consensus on the idea.
The departure day finally arrives and we say goodbye in Santa Rosa. The older two and I finish the journey to the city by bus. I'm feeling conflicted at this point, but I had other pressing concerns (work in the City being one of them), and decide to press forward and keep discussing things as we go.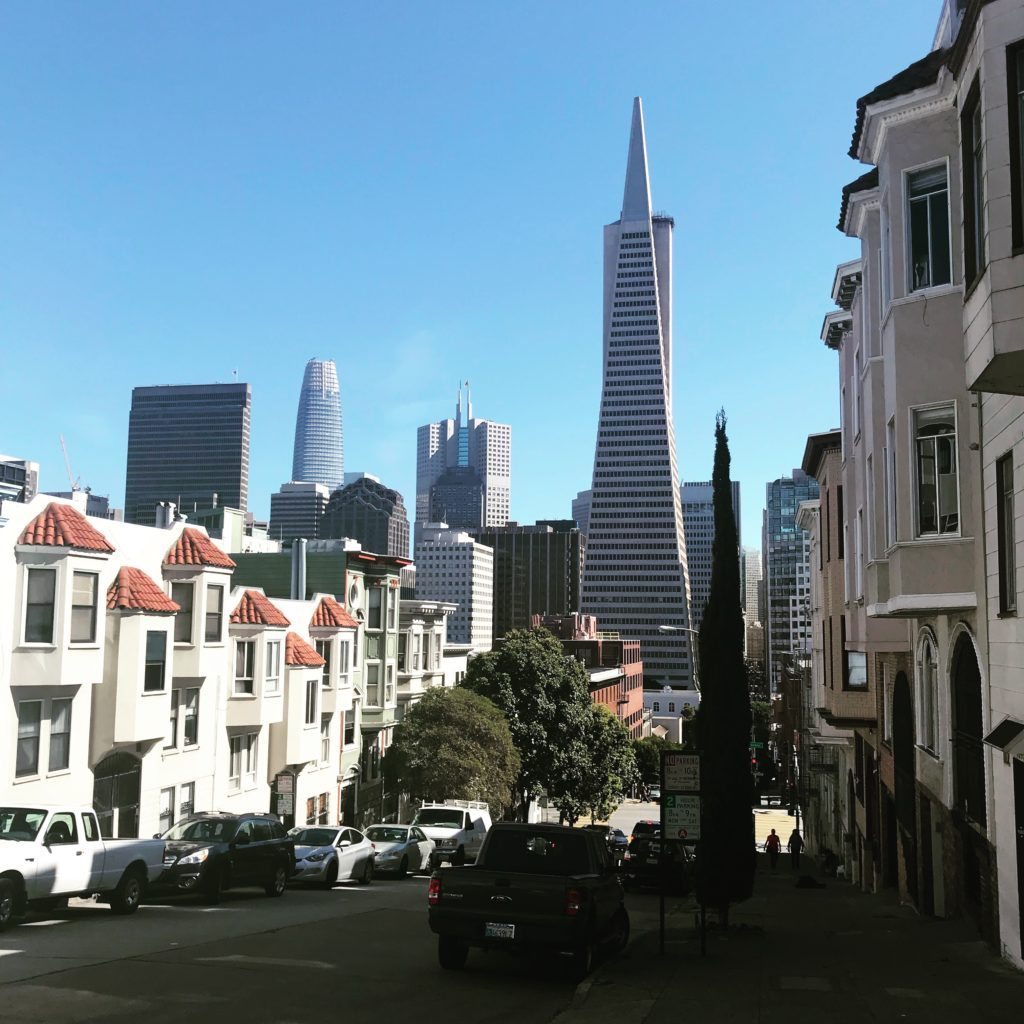 Walking away at the last second
After spending the weekend in the Bay with the kids (while also working…definitely a difficult mix), we came down to the very day of travel. We woke up in a hotel with amazing views of planes taking off and landing at SFO, and the kids were super excited. I was not.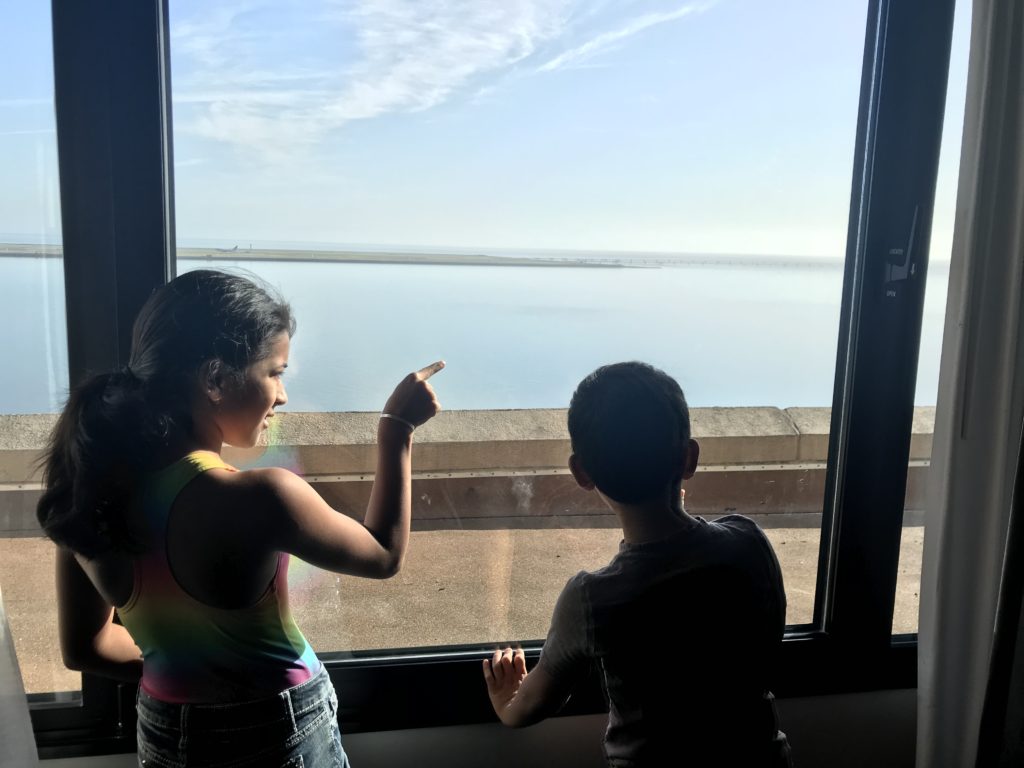 I've rarely felt so conflicted about anything. The trip was a big mess of various concerns. I had pragmatic reasons for planning it, those being giving mom time with the little one and time to get a bunch of household stuff done that she has wanted to do for literally months. But my wife wasn't 100% in agreement with the idea. It was simply too long a time. That should have been enough to easily call it off, except I kept coming back to the big factor on the other side: the disappointment the older two would inevitably feel. How could we bring them this far along and then pull the rug out from under them? I simply didn't want to do it. It wasn't a precedent I wanted to set with them. At the very bottom there was the personal reason of me loving to travel, plus the fact that I knew we would lose some miles and cash should we cancel.
In the end, I finally pulled the plug. There was no other option. The moment of clarity came way too late.
What was the damage? Well….it could have been much worse than it was. I didn't know this would be the case, but I got the two kids' tickets back in the form of a Delta voucher for $464 each that is good anytime in the next year. This salvaged the roughly 66,000 Ultimate Rewards points I burned on them. I'm still waiting to hear back about my ticket (booked separately), but my guess is that it is a total loss. The 13,100 points I spent on the Norwegian Airlines intra-Europe flights are a total loss.
We also have to factor in the cost of getting expedited passports, the last minute cost of traveling home, and one hotel cancellation that may result in a charge (remains to be seen). I was technically a few hours after the cancellation deadline. All in all, the loss will be about $700 worth of points and maybe $300 cash.
The real damage was having to tell the kids we weren't going to go. Getting them excited and working toward that goal as a family for the last two weeks just made it all that much harder. This was the main reason I had deliberated so much, since I didn't want to face them and tell them this. There were tears, of course, and questions about why. I cried with them. The trip didn't really matter to me at all any more. Seeing them hurt did. I had set them up for major disappointment. My heart still aches.
But in the end, I believe it was the right choice. This was simply too much for all of us.
Lessons learned
With fare sales, transient award availability, and other deals in constant flux, the typical motto of those who like to travel hack (or just cheaply) is "jump now and figure the rest out later." While possibly good in some cases, this isn't always the best advice. Our initial discussions about the trip idea had been during a period where I could take advantage of a great fare sale, and they were far more abbreviated than they should have been.
Our takeaway from this is that both of us need to be completely sure about something before I go ahead plan it. Especially a mostly non-refundable plan. And more especially if there is any way we could let the kids down. I know this isn't always avoidable, and life will bring disappointment, but this could have been avoided in our case.
My wife and I are in agreement on most things. She and I both want her to have a break from time to time, and she needs time to plan things for our house. She is a very "all or nothing" person, and needs large chunks of time to be able to accomplish some things. Kids, especially our very needy adopted kids, make this nearly impossible. She was looking forward to an open week in which she could get a lot done. What she wasn't looking forward to was being apart for so long. It took me too long to face the reality that I need to honor her emotional needs above all other concerns, even pragmatic ones and the emotions of the kids.
We'll have another chance
This was my attempt at a consolation for the kids. The Eiffel Tower will still be there. We can ride the canals of Amsterdam and walk the streets of Bruges a different time. We may have an opportunity fairly soon, or it could be years from now. We'll have plenty of opportunity to go other places as well. This didn't stop the tears, but I made them a promise that I would take us to Paris some day, and hopefully all five of us will go.
The beauty of this hobby is that making a "once-in-a-lifetime" trip is not as hard as someone trying to save cash to do it. Walking away from one doesn't hurt quite as bad, either. I'm thankful this wasn't a case of shelling out $4,000 on a non-refundable trip and then having to pull the plug. It hurts to lose point and miles, but at the end of the day, my forfeited ticket was free. Completely free. I didn't even pay a credit card annual fee for the points.
Conclusion
Everything about this was an important lesson. We have other trips in the works, which I'll lay out in a separate post, so we also have something to look forward to. We may pencil a couple more in this summer, but right now my wife and I are reassessing our next couple months. I'm also taking a much needed week off since that was already the plan. It'll just be the first time embracing the stay-cation.