After deciding to abort my planned trip to Europe, my wife and I had a long discussion about how to approach my two weeks off. It would have been fairly easy to go back to work (I have been putting in a little time this week), but we decided to see if there were other options on the table. We ultimately settled on the idea of me taking the older two kids on a road trip for a week.
At only six days out, there wasn't much time to plan. And awards can be expensive. But luckily I have a couple tricks up my sleeve….
Tip #1 – Understand how award space works
Last-minute awards can be a either a big ouch, or they can be a gold mine. It all depends on the loyalty program. Any revenue-based program (i.e. Southwest, JetBlue) will be a big ouch if you need to book a ticket a week out. Delta is usually awful as well. American is meh. United, on the other hand, is a stellar choice. In my experience, United tends to release a lot of award seats close-in. They are my go-to if we are looking for a last-minute award deal.
There is just one big hurdle: the utterly ridiculous close-in booking fee. It's basically extortion. I can't decide if I hate it more or less than hotel resort fees.
Booking tickets for the three of us from Arcata to Tucson would cost 37,500 miles and $241.80. Not fun. And not worth it. The space is there, but booking through United is a less-than-ideal option.
Enter Avianca Lifemiles
Avianca LifeMiles are a fantastic alternative. And we have a small pile of them right now from when I signed up for the Avianca Vuela Visa (SEE: Lucrative Offer! New Avianca Lifemiles credit cards). You can also get Lifemiles by transferring your Citi ThankYou Points to that program.
Avianca rolled out a short-haul award chart for the United State last year that divided the USA into 3 regions. All intra-region travel is only 7,500 miles each way, and this includes connections. We can head nearly anywhere in the west for either 2,500 or 5,000 miles less than what United charges! My only word of warning is that the system chokes on awards with more than one connection. And good luck if you have to call an agent (better brush up on your Spanish).
One critical piece of this puzzle is the fact that Avianca doesn't charge extortion a close-in fee (but they do still charge an annoying $25 award booking fee). I managed to book our tickets out of our local Arcata airport (SEE: The Upstart Arcata-Eureka Airport), a rare treat for personal travel. It cost us a total of 22,500 miles plus $91.80 for the three of us.
Last minute tickets were going for $866 round-trip, so this yields a return of 5.3 cents per mile. In all honesty, we wouldn't be taking this trip if it wasn't for miles, so calculating redemption value is a bit silly. What really matters is that we are saving a lot compared to using United miles for the trip.
Tip #2 – Know when it is one-way rental season
A trip like this has been at the back of my mind for some time. Every spring, rental car companies will give you rock bottom rates to get their cars out of the desert, and every fall they will offer you deals to take them back. Why do they do this? Trust me, it has nothing to do with cutting you a deal on your family trip.
This annual cycle is summed up in two words: inventory management. Car rental companies need more cars in certain locations during different times of the year, so instead of paying top dollar to truck them from state to state, they'll simply cut you a deal to move one for them.
So…in essence I am helping Alamo move a car from Tucson, where nobody wants to be in July, to Sacramento. Whether that is really a better summer destination is up for debate, but Alamo would rather have the car in California than in Arizona. For this I am paying a whopping $101 for an eight day rental.
Similar deals are available from Florida, where you can take cars at a discount back to summer markets in the Northeast. An even better tip: some systems won't differentiate between the deals offered. On other words, even though the company says "rent in Florida and return in New York" and "rent in Arizona and return in California", you can actually drive a car all the way across the country! I priced out a two week rental from Miami to San Francisco for $228!! I've paid that much for a four day work rental!!!
Stop. I'm getting all excited again. Let me finish up with our trip details…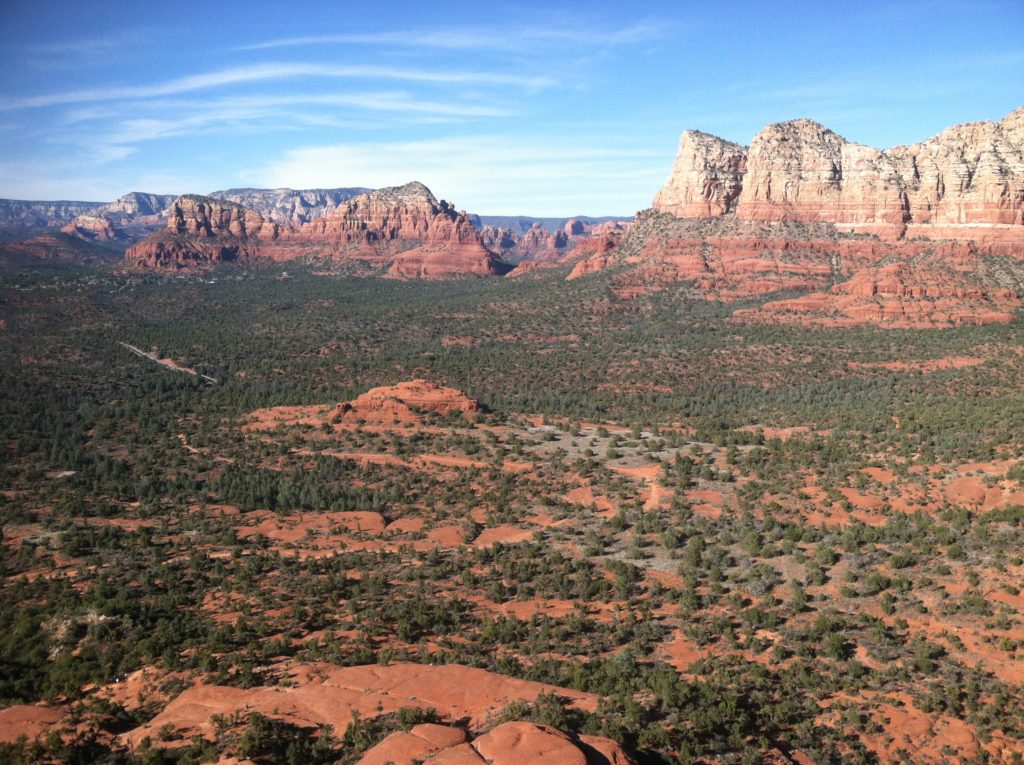 Planning our time through the Southwest
The hotels easily fell into place for the trip. I have points with most major chains, and there were plenty to pick from at most destinations. The harder issue for me was maximizing value. Do I use the Hilton points? Or do I book with IHG? Or do I pay $55 cash for a nearby Quality Inn and save the points for a better use? I think I got the cost down to ~$100 cash for our 8 nights.
The plan is to make our way from Tucson to Sacramento day by day, averaging 3-4 hours on the road. Sightseeing stops are planned at the Pima Air & Space Museum in Tucson, Saguaro National Park, Sedona, the Grand Canyon, Hoover Dam, Las Vegas, Death Valley, and the Harrah Collection in Reno. I've also thrown in a couple of cheap resort hotels where the kids can spend a day in the warmth and water.
I've honestly never put together a trip so quickly. Thirty-six hours is probably a record. But I decided that I could salvage the vacation time, and this seemed like one of the best options. More importantly, I hope to make up for how utterly disappointed I left our two older kids after pulling the plug on our Europe trip.
Featured image courtesy of Kentaro Iemoto under CC 2.0 license.