Having made numerous drives to the foothills of the Sierras to visit family, I've passed through Sacramento many times. However, I've never actually stopped and truly visited our state capital. My last pass through Sacramento involved arriving on a bus from Reno and catching a train to San Francisco after United canceled my flight. Not a very fun experience.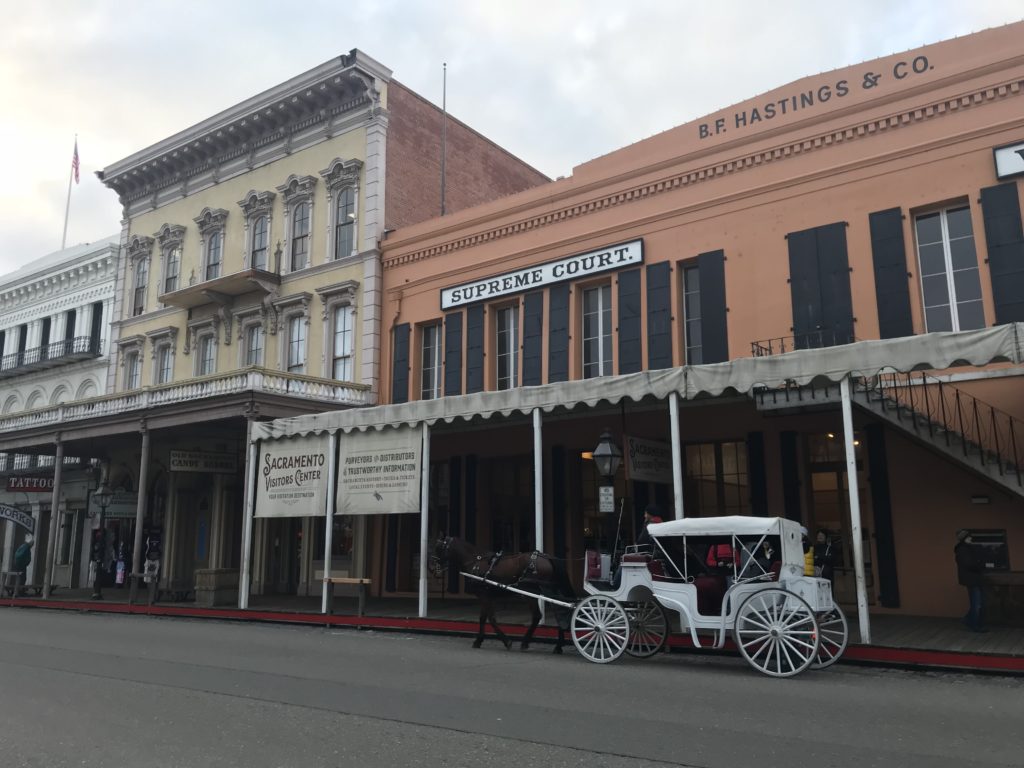 It was definitely a lot more fun getting to see the historic section of Sacramento a few weekends ago with our older two kids. We spent some time wandering the streets during our first afternoon in the area, followed by a second visit the next day to see the California Railroad Museum and walk the area some more.
General info on Old Town Sacramento
Old town Sacramento is sandwiched between Interstate 5 and the Sacramento River. I wondered what impact the freeway would have on our experience, but it honestly wasn't too bad. It is elevated and shielded well enough.
The main section of Old Town Sacramento is  roughly 4 blocks by 2 blocks. You can lazily walk the whole circuit in 20 minutes. There are plenty of neat old buildings and shops to browse, like in any historic downtown.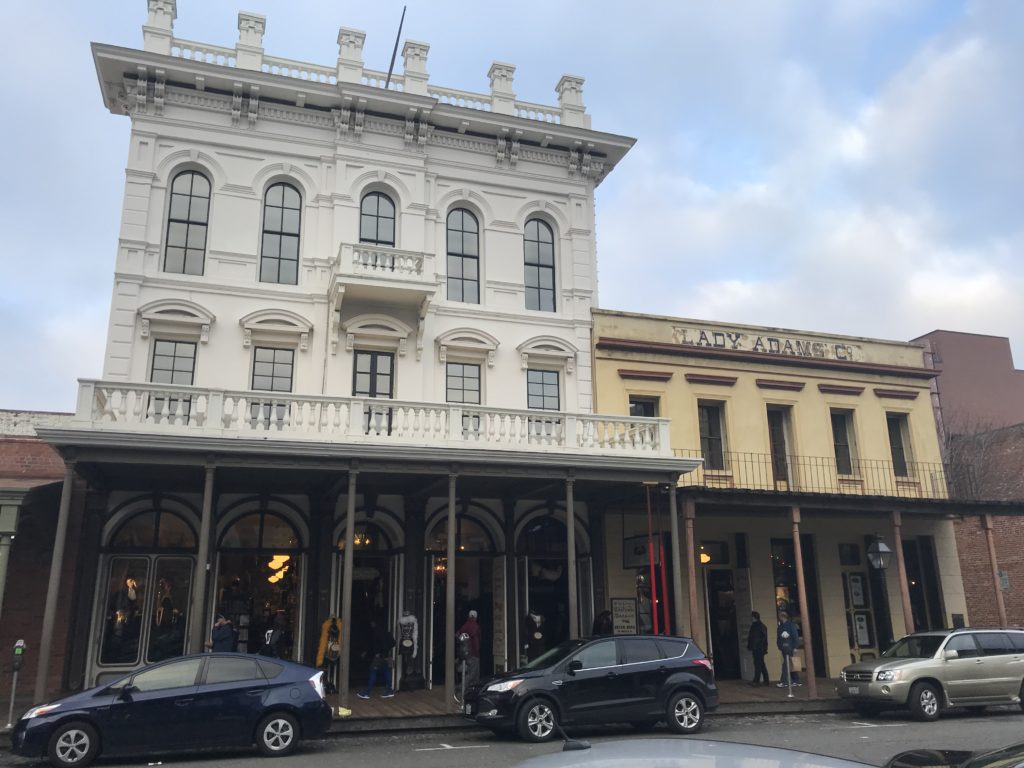 Parking is fairly easy, but you will have to pay. We spent $4.50 the first day at a metered spot in one of the lots on the south end of Old Town Sacramento. The second day I footed the full $10 at the garage that sits underneath the freeway, which is enough for as long as you'd like to visit. Parking is one of those things I hate paying for and try to avoid. But sometimes it's not possible.
Walking the Tower Bridge
After wandering around for maybe fifteen minutes, I decided to take the kids to the bridge first before hitting some shops on our way back. The Tower Bridge across the Sacramento River is at the south end of old town, and it affords some pretty cool views of the area.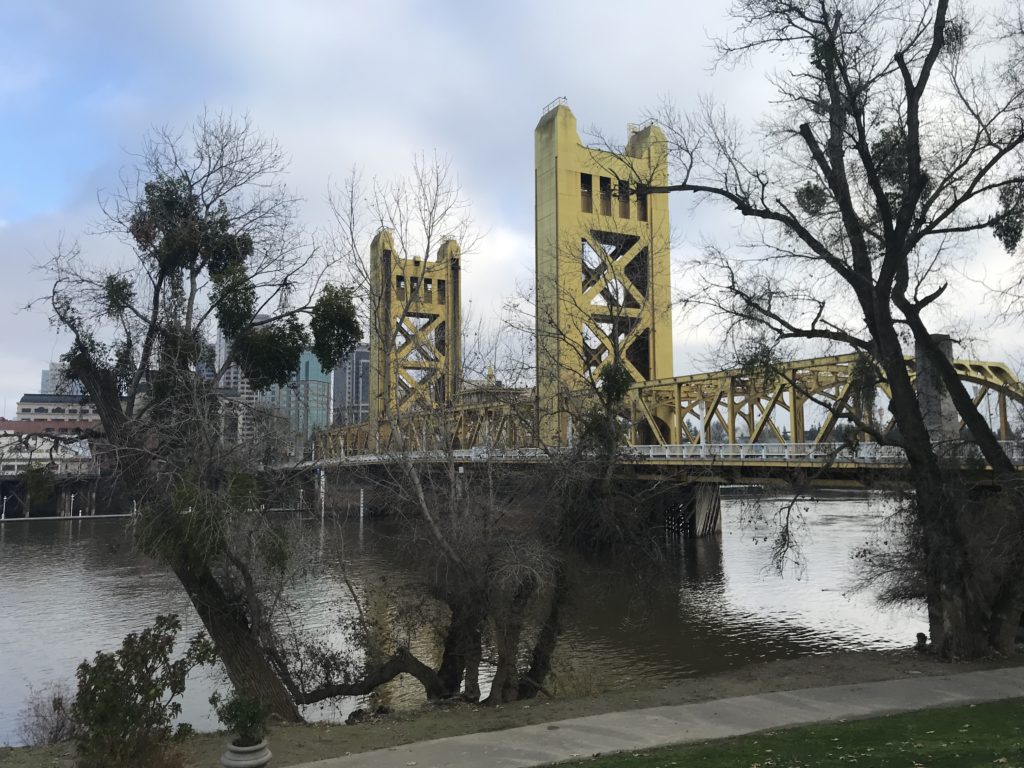 The bridge is over 80 years old and is on the National Register of Historic Places. It is a vertical-lift bridge, and I believe it is still operational.
From the bridge we got great views of Old town. Everything right up on the river is significantly elevated due to the flooding sometimes experienced by the Sacramento River. If you want a fascinating read, check out this article on the California Megaflood, a disaster that no one every talks about.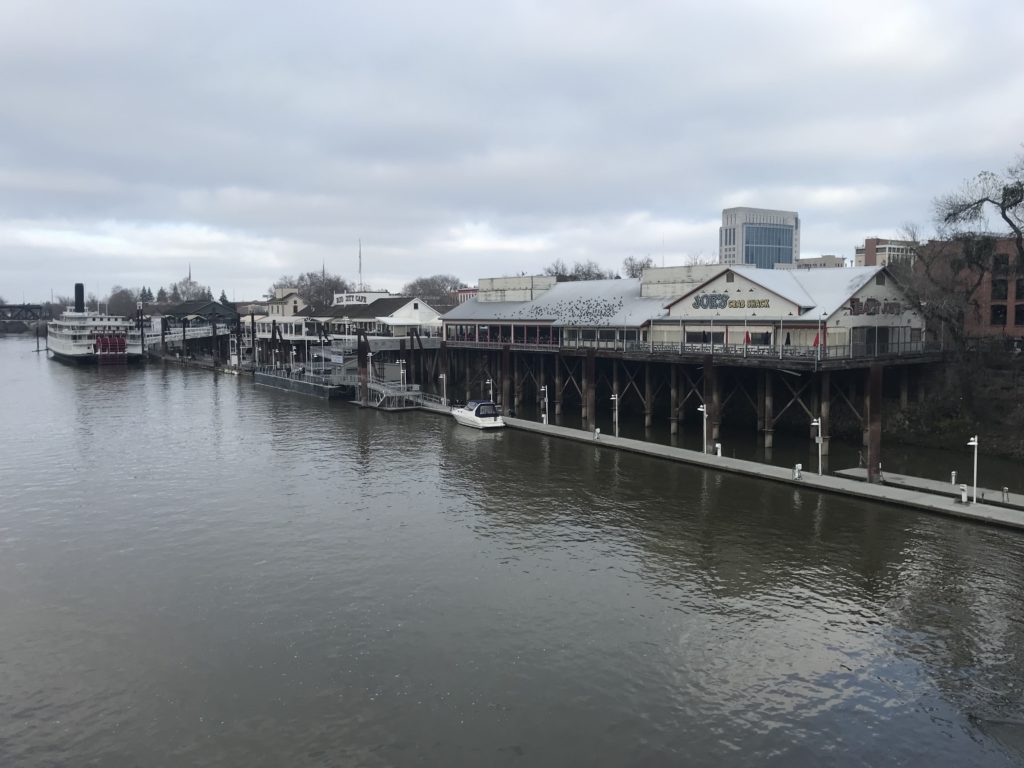 There is actually a hotel right in the middle of Old Town Sacramento: the Delta King, located in the historic riverboat bearing the same name (which you can see in the photo above). If you have the money to shell out, consider booking a stateroom as part of your visit. Not sure you could get any cooler than that!
After a jaunt across the bridge and back, it was time to hit up a few of the shops.
First up: candy, of course
With these two kids addicted to sweets, it makes perfect sense that the first shop we visited was Candy Heaven. I made a point of telling the kids that we were "window shopping", if that is possible with candy.
I'm not sure if it is typical for Candy Heaven, but they offered each of us two free samples from any of the bins with a certain color tag. To the kids chagrin, these were generally the smaller of the candies. I had to remind them that the store was giving them to us. For free. After probably 15 minutes of scouring every corner of the store and deliberating, they finally settled for a couple pieces of assorted hard candy.
Later, we ended up getting a couple caramels as a snack in a different store. This was after a visit to a toy store as well, that had a neat old arcade and some trains clattering above your head in different areas.
Food Old Town Sacramento
We didn't eat in old town our first evening, although there were a good number of places to choose from. Our second day we hit up a pizza place called Slice of Old Sacramento. As far as pizza goes, it was good. Price was fair. Pizza is one of the few things that I'll judge a bit harshly, so I'm sure most would enjoy it. We passed up another place called Annabelle's Pizza and Pasta based on its poor reviews.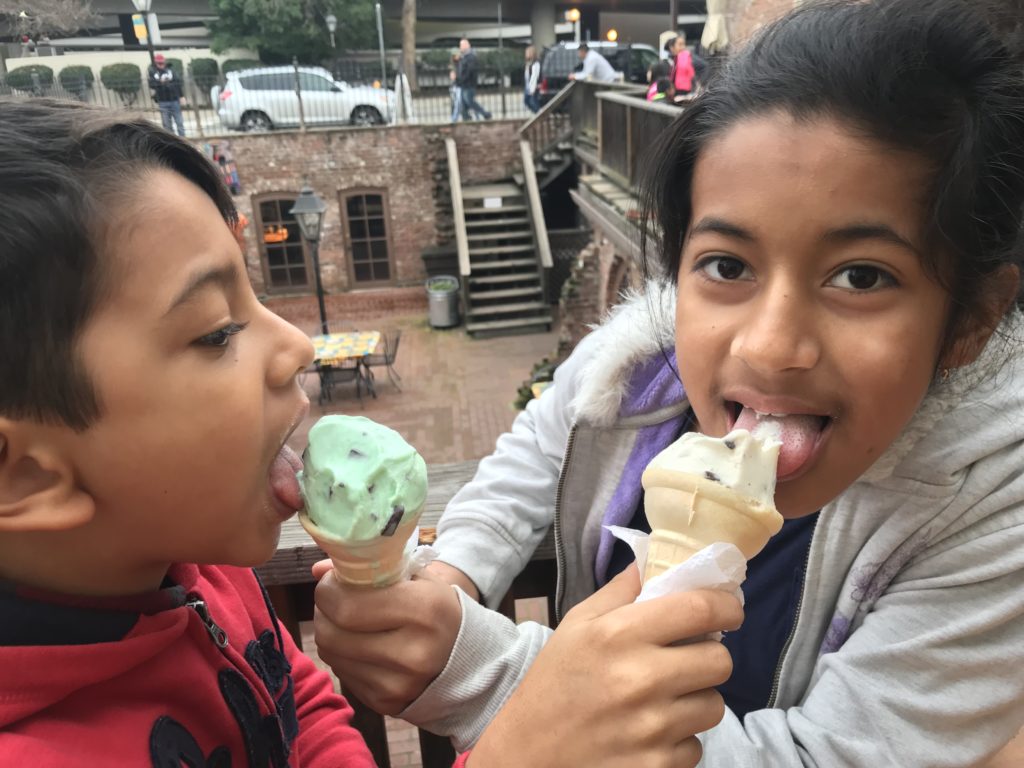 I made good on a promise to get the kids ice cream on our second day. There is a great little place that is part of Candy Land (not Candy Heaven) on complete other side of Old Town Sacramento. the kids promptly shared their ice cream with each other. No germaphobes in this house.
There are a number of other cafés, bars, and ice cream places to choose from, including a Mexican place and a Chinese establishment. So you really have your pick.
California Railroad Museum
The California Railroad Museum is located on the northern end of Old Town Sacramento in a large brick building. Part of it is actually an old roundhouse, which is extra cool. There are several locomotives and railcars on the first floor, a good number of which you can explore.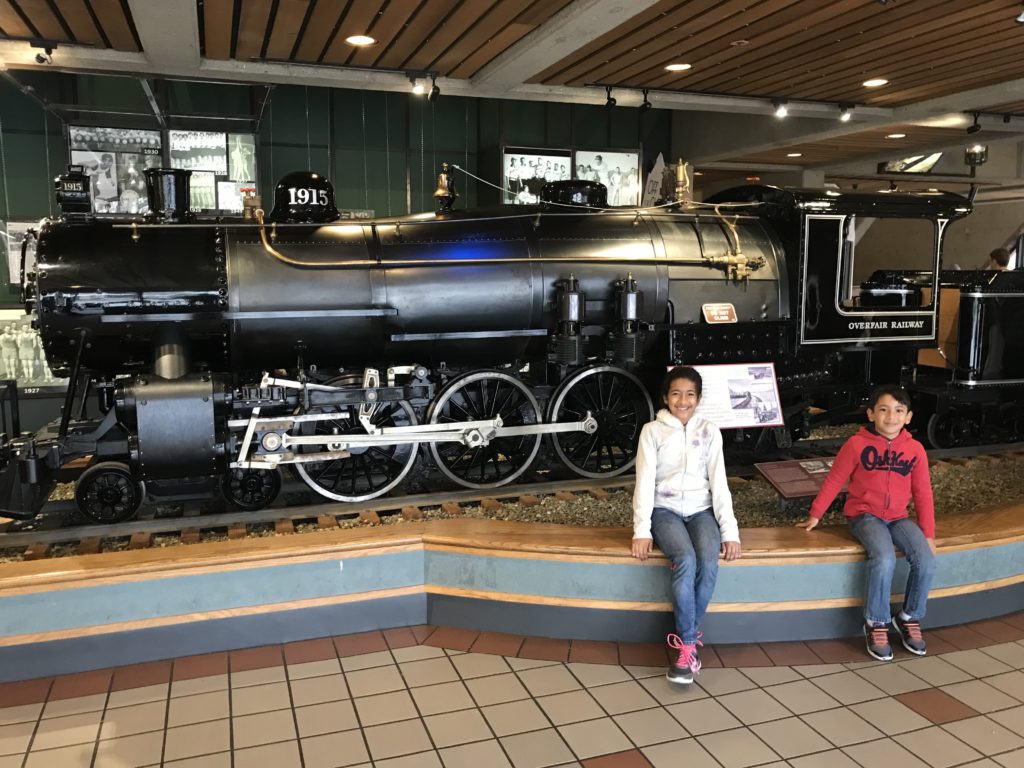 The museum is part of the State Parks, and admission is $12 for adults and half that for kids 6 to 17. Children under 5 are free. I'll cover our experience at the railroad museum in its own post.
Conclusion
The state capital of California is definitely worth visiting for a couple hours. Make it a solid half day or more if you visit the California Railroad Museum. You could easily combine some time in Old Town Sacramento with a morning at the Sacramento Zoo, or maybe touring the state capital, if your kids are up for an completely full day of seeing the sights.