After a grueling trip to Las Vegas and back for work, I figured I might as well turn around and head out of town again. You can read all about my silly plans, if you want (SEE: Braving Back-to-Back-to-Back-to-Back-to-Back Trips).
Even though my plane finally touched down in Arcata half past midnight, I figured we better stick with the plan. Is getting to bed at 2:00 a.m. on New Year's Eve eve ideal? No. But I'll live.
New Year's Eve in Calistoga
I booked us a night at the Best Western in Calistoga with 10,000 Best Western points, taking advantage of their limited time promo. I really should have just booked us a staycation at the Best Western in Eureka. But the wanderer in me desired something a bit further from home. Plus, I figured I'd have plenty of time to get some rest so a 4 hour drive wouldn't be an issue. Not.
My plan was to get the kids up early, but there was no way that was going to happen after my late night. We barely made it to church on time. Add in shopping, and we finally hit the road after 2:00.
Eating junk food and staying up late
New Year's Eve is one of my least favorite holidays. I used to like it when I was a kid. Now it's just…dumb. Why stay up late and welcome the New Year by fireworks, noise, and singing Auld Lang Syne? I'd rather turn in and get a good night's rest.
Sure, I sound like a killjoy. And I would have been if it was just my wife and I. But there was no way I was going to kill the joy of my kids celebrating their first New Year's Eve with us. They were *so* excited.
We had dinner at Pacifico Restaurante in Calistoga, which was quite good. It was pricey (for Mexican), but worth it. The kids had a ball. Alisa in particular wanted to come back again the next day. Or on another trip. I had to gently break it to her that I have no idea when we would next be in Calistoga.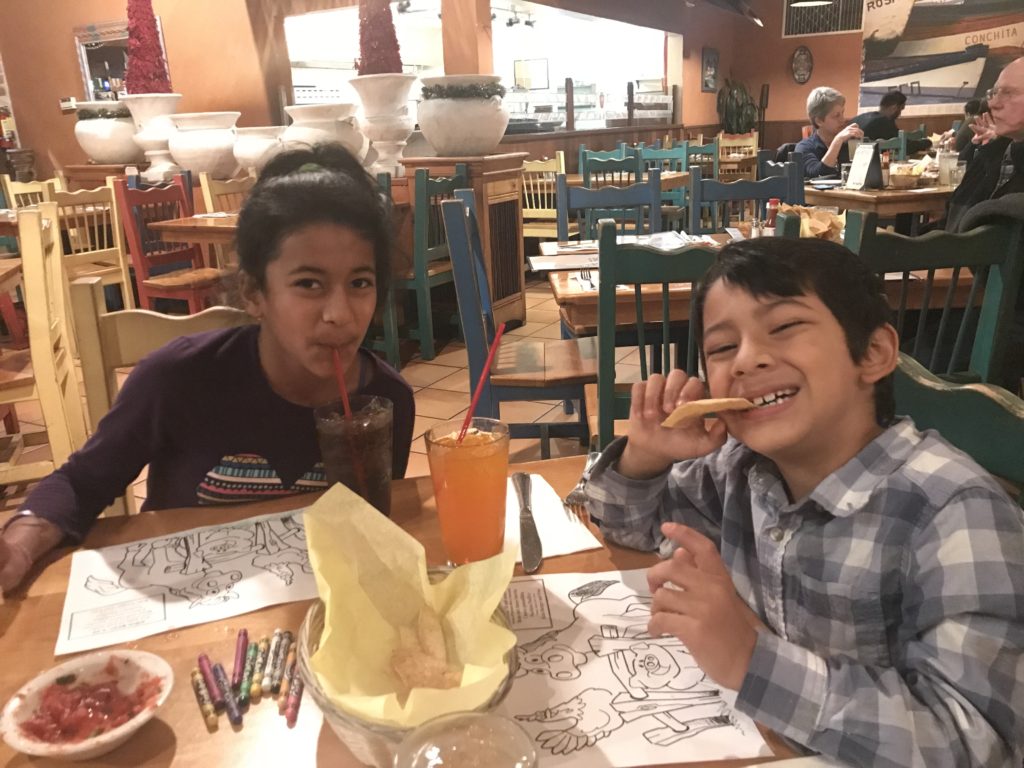 After that we checked into the Best Western Stevenson Manor and headed for the pool. It was heated, which was wondrous. It was probably hovering around 40 degrees out, so a bathwater pool was appreciated. The hot tub even more so.
After that we headed back to the room and watched a movie as the night grew older. This was accompanied by dessert pizza and other junk food…all certain to keep the kids up until 2018 began. They had also picked Sully to watch that night (after begging for a couple weeks). It is quite a good film, but I was also worried that they'd be frightened by it and wouldn't be able to sleep.
The movie ended about a half hour before midnight, which gave us a little time to prep for the New Year with hats and those annoying noisemakers. By this time my eyes were crossing, so I hardly remember it.
In any case, the kids had fun, and we finally got to bed around 1:00 a.m. I put my seven-year-old in a makeshift bed constructed from the chair and two bench things that were at the foot of each bed. He complained, but ended up sleeping just fine. I did, too, since I wasn't being kicked and elbowed all night by him.
We slept in (of course), had a leisurely breakfast and a morning swim, and then headed home. It was a fun little excursion.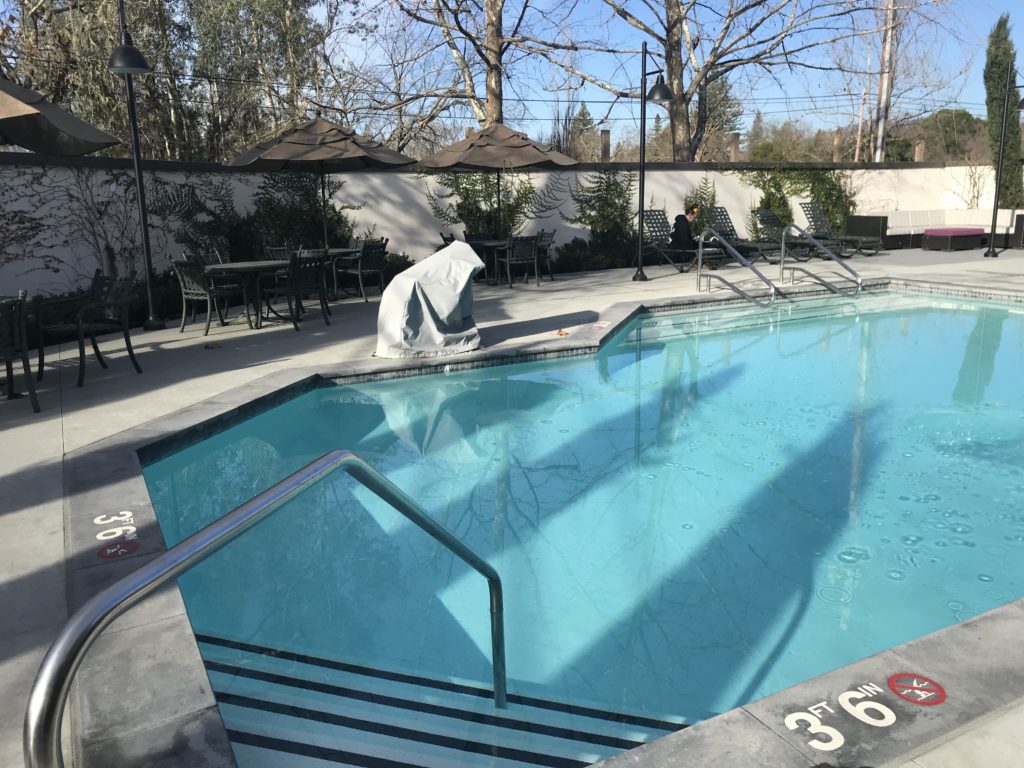 More travels?
All of our January plans are nearly behind us (and I am way behind on blogging anything). My wife is on a well-deserved solo excursion in Burbank, the final item on the calendar, and I am holding down the fort at home. We only have one item on the agenda for February, and after our crazy month, I actually hope it stays that way.