Today our fledgling family is finally making the trek back to the U.S. after our several weeks in Costa Rica. It's been a fun, exciting, and soul-searching experience. It's been frustrating at times. But also joyous. So much change in so little time.
Leaving as two, returning as five
Adoption is definitely the toughest thing we've ever done. It is hard to describe the mix of feelings. The kids are a joy, yet it is hard to go from having tons of time together to having literally all of it demanded from you. In the end, it it totally worth it.
Our last couple weeks here were a nail-biting experience. I became anxious as our projected travel date loomed nearer and nearer, and we didn't yet have all the documents we needed. Fortunately, our in-country liaisons went to bat for us and we were able to receive the final visas on Wednesday.
They told us we could travel Thursday, but there was really no reason to go through booking last minute flights (besides saving two days). It would have been a real challenge to hack six tickets. I almost wanted to do it just for the experience.
So today, Saturday, November 4th is the day. You should have seen how much we had to pack. And how long it took. We're never traveling with this much stuff again.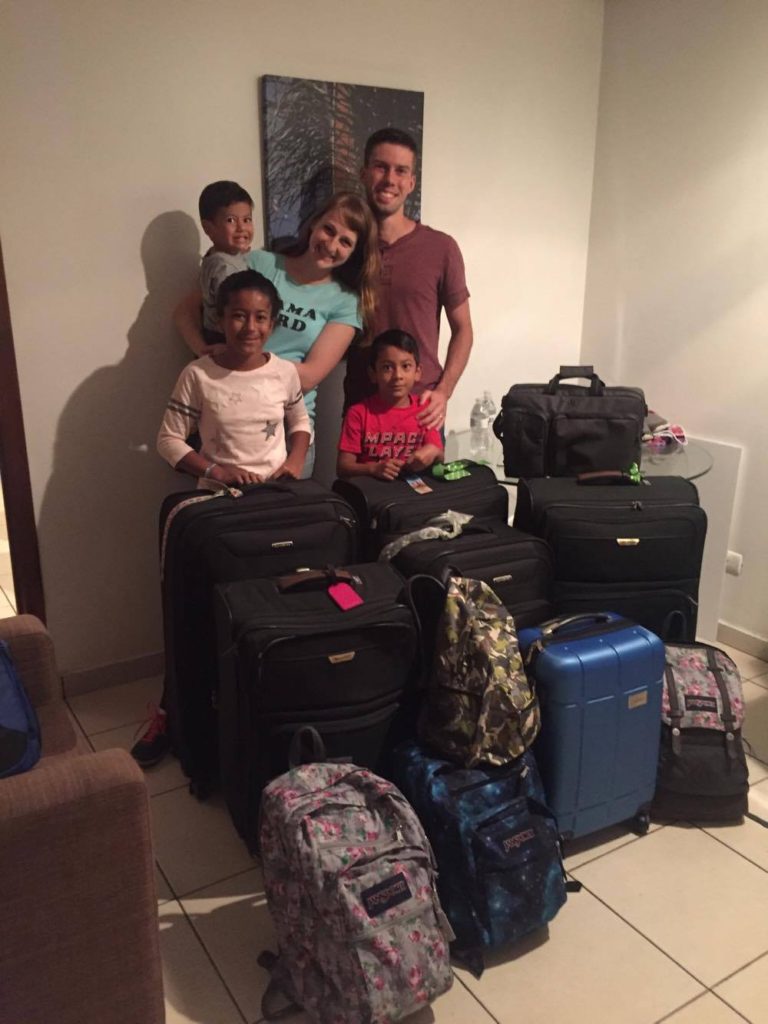 Southwest is the best
It's been a while since I've flown the busiest domestic airline in the States. Southwest used to be my first luv in the world of flying, but I've since found that I'm pretty keen on most airlines.
Somewhere along the way I forgot just how stellar Southwest's customer service is. I guess time made my memory a bit fuzzy. Previously, I'd detailed how I was banking on Southwest to get us home by locking in fully refundable award tickets at a good price. Through Twitter I'd confirmed that they would change the names of our kids to what appeared on their passports.
Yesterday I finally got around to confirming this with them and providing them with the necessary info. Things went at smooth as butter, even when they messed up our middle son's middle name. The Twitter rep had that fixed within 3 minutes. At the end I was able to easily input all the passport details and check us in successfully. We even got a decent boarding position.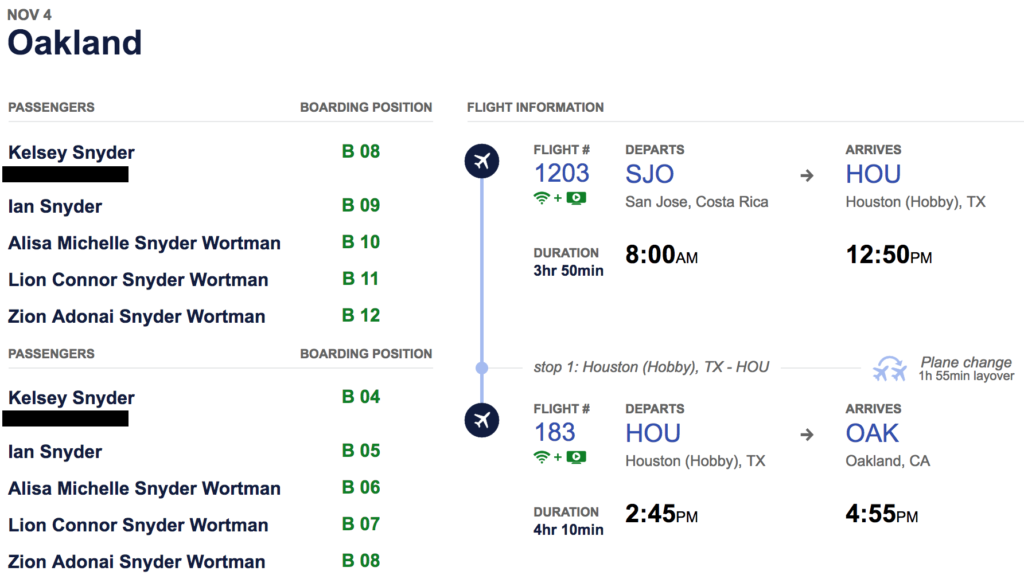 Praise the Lord for reasonable companies that look out for customers. I'm so happy our flights today worked out.
Always looking forward
Today is the end of one chapter for our children and the beginning of a new one. Even as we wait for our first flight as a family, I'm already dreaming of taking my kids to other far off places around the world. But this may not come for a while. We need a period of adjustment at home, and they need to learn English. It'll be a little while before we do any serious globe-trotting.
Still, here's hoping today is the first step toward our kids becoming great travelers.