I've previously written a couple times about the planning that has gone into our upcoming adoption trip. Previously, we didn't have a match *or* a travel timeline. But I'm sure you know by now that my wife and I are officially adopting 3 beautiful kids from Costa Rica, and that we only have a matter of weeks until we will be leaving to meet them!
This leaves me desperately wanting to plan the trip, yet still unable since we still do not have official travel dates. However, I've boiled things down to essentially Option A and Option B for our flights and hotel.
Flights to Costa Rica
I've had several ideas on what points or miles to use to fly to Costa Rica (SEE: 4 airline award options for our adoption trip…which do I choose?). Previously, I had saved AA miles for this purpose. However, given the dearth of AAvailability, this has become a less than stellar option. Plus, we'd have to drive to the area to fly (a good 4-5 hours). Ditto for Delta.
We've also considered Southwest, but I'd like to save our Southwest RapidRewards points for our flights back. This pretty much leaves us with using United miles. The plus here is that we don't need to drive to the Bay to fly out. Well…as long as we trust United to get us out of Arcata (SEE: Our First "United Horror Story").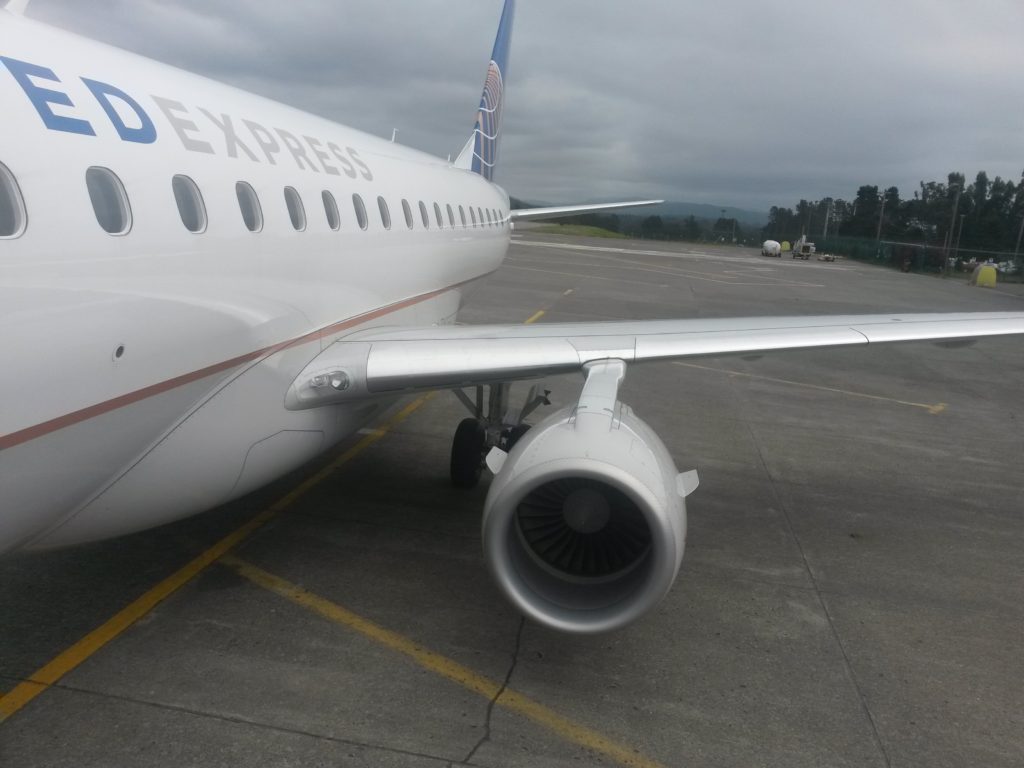 Backup plan…there is always cash or the Chase UR portal. Not sure I want to do either.
Lodging in Costa Rica
No matter what, figuring out how to "hack" a month of lodging is extremely difficult. My wife and I did this on our trip to Europe, but we were changing location every few nights, and we burnt over 400,000 hotel points in the process.
Not to mention we were two people, and now we will be five! And there is no way we will be hotel hopping with the kids during our first weeks with them.
Our agency has suggested an extended stay hotel (including multiple bedrooms and a kitchenette) that looks nice. It is relatively affordable at $75 per night, which comes to $2,250 per month. I've also considered renting an AirBnb if I can find a good one for less than $1,500, however.
The plus with the hotel option is that it's a place our agency has housed people over many trips. The staff know the drill. There is also free breakfast and a pool. The plus with the AirBnb (or other rental option) is the potential cost savings.
We'll see which we end up choosing. The jury is still out on this one. But I have a clear Option A and Option B.
Flights back from Costa Rica
Here we have two main options: (1) Southwest from San Jose to Oakland, via Houston, or (2) Alaska Airlines from San Jose to Los Angeles, and then cheap cash flights back to the Bay (or a one-stop Alaska ticket). I'd be using the 50% "pay with points" benefit on my American Express Business Platinum to cover the latter (SEE: First Use of the Amex Business Platinum 50% Points Rebate).
Both options have pros and cons. The pros of the Southwest option is that option are that is should require fewer points, plus we would have plenty of free checked baggage. The cons are that it is via Houston and a longer journey.
The pros of the Los Angeles option is that it is direct to California. We'd probably overnight in a hotel, and then fly out late morning on the short hop to SFO/OAK/STS. The cons are that I'd be burning an awful lot of valuable Amex MR points.
Conclusion
So…we kinda have a plan for our travels to Costa Rica. I can't wait until we get an official travel date so that we can finally lock in the outbound flights and lodging. This may not happen for a few more weeks, however.
The trip can't come soon enough. We already long to meet our kids. Things are a mix of excitement and nervousness. I just want to be off and away. Work has been busy (which is probably a good thing), but I can't wait to drop it all and spend time with our children. It will be the beginning of an amazing adventure.
Header image courtesy of Arturo Sotillo under CC 2.0 license.