San Marino is one my favorite places I've ever visited (SEE: San Marino in 11 Photos). Our few days in the tiny country were some of my favorite of our entire month in Europe (SEE: Thirty days in Europe). Ever since getting The Encyclopedia of World Geography as a teen (which I basically read cover to cover), the tiny country has intrigued me.
So when we were planning our trip to France, Italy, and Ireland, stopping in for a couple days was a must. Here are 5 reasons you should visit San Marino:
It is the oldest republic in the world
The history of San Marino is rich for such a small country. Founded in 301 A.D., the country's history can be traced back to the construction of a church by Saint Marinus. The recorded history begins to pick up in earnest in the ninth century A.D.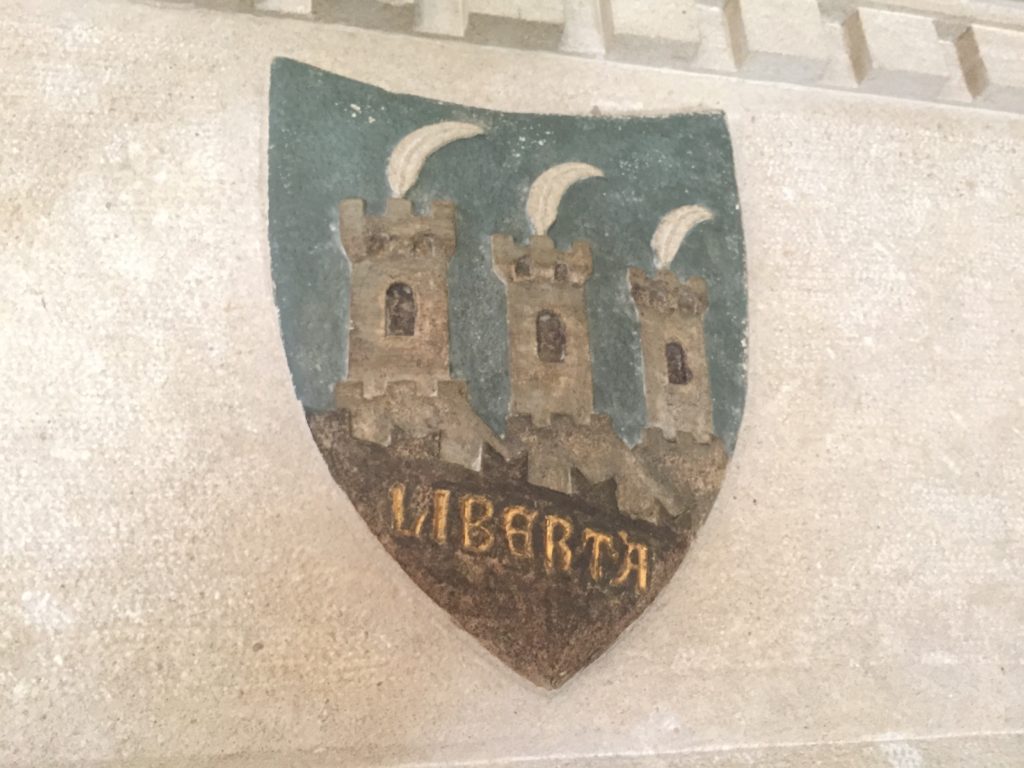 For  century after century, the country has retained its independence, even through major events such as the Napoleonic wars and World War II. During the unification of Italy, it thumbed its nose at the rest of the Italian territories, even housing political refugees during that period of turmoil.
All this to say, the history is rich for such a tiny country. You should absolutely visit the museums, public palace, and other historical features of the city during a visit.
The old city is UNESCO-listed
While UNESCO-listing doesn't necessarily mean a place is a *must* visit (unless you track those things), it is definitely a good indicator of either a rich cultural site or a pristine natural area.
The old city of San Marino is small, but incredibly cool. And it's cheap to enjoy. Out hotel offered us coupons for 50% off tickets to the main historical sites in the old city. I think the total came to $15 each for everything, including the Palazzo Publico and the towers.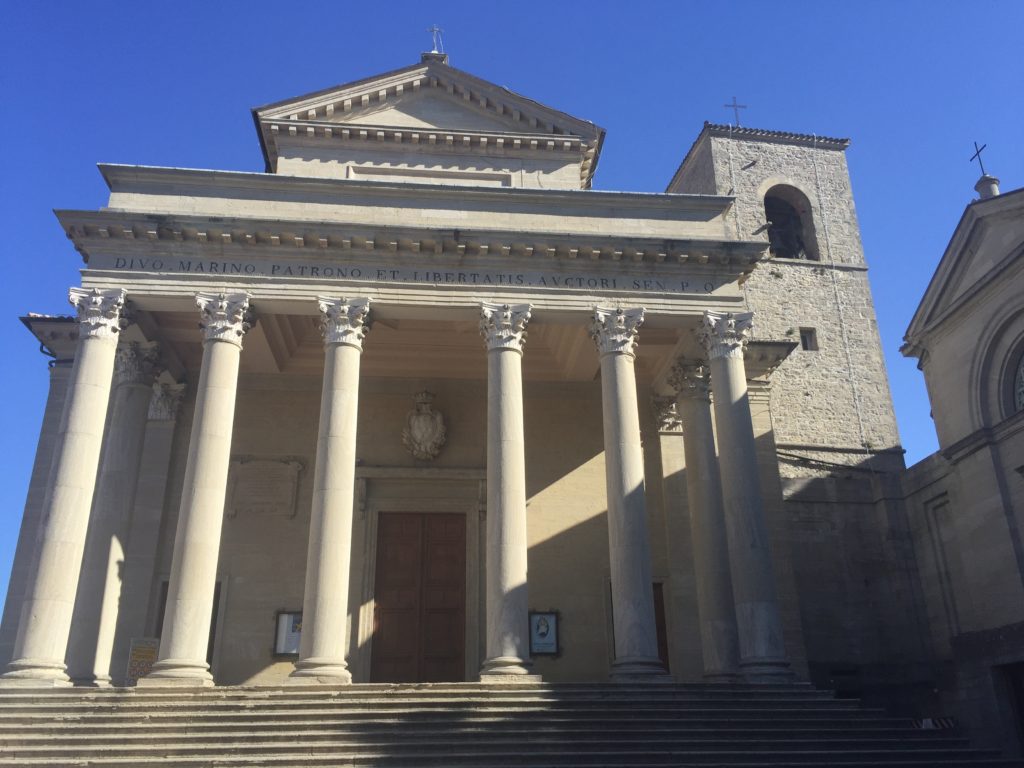 The streets of the old city are pedestrian-only the majority of the time. My wife and I had to navigate around delivery trucks at 8:00 a.m. (which I guess is early in Italy/San Marino?) when most of the streets were deserted. During the middle of the day, you will likely encounter numerous tour groups and plenty of pedestrians. Make sure you stop for lunch in one of the great cafes!
The views from Monte Titano are spectacular
Seriously. Even with a bit of haze, looking eastward we could see the Adriatic Sea out over Rimini. On the other side, we were greeted with views of Tuscany to the west. There was nothing quite like walking up to the towers on Monte Titano in the morning and simply taking in all the beauty.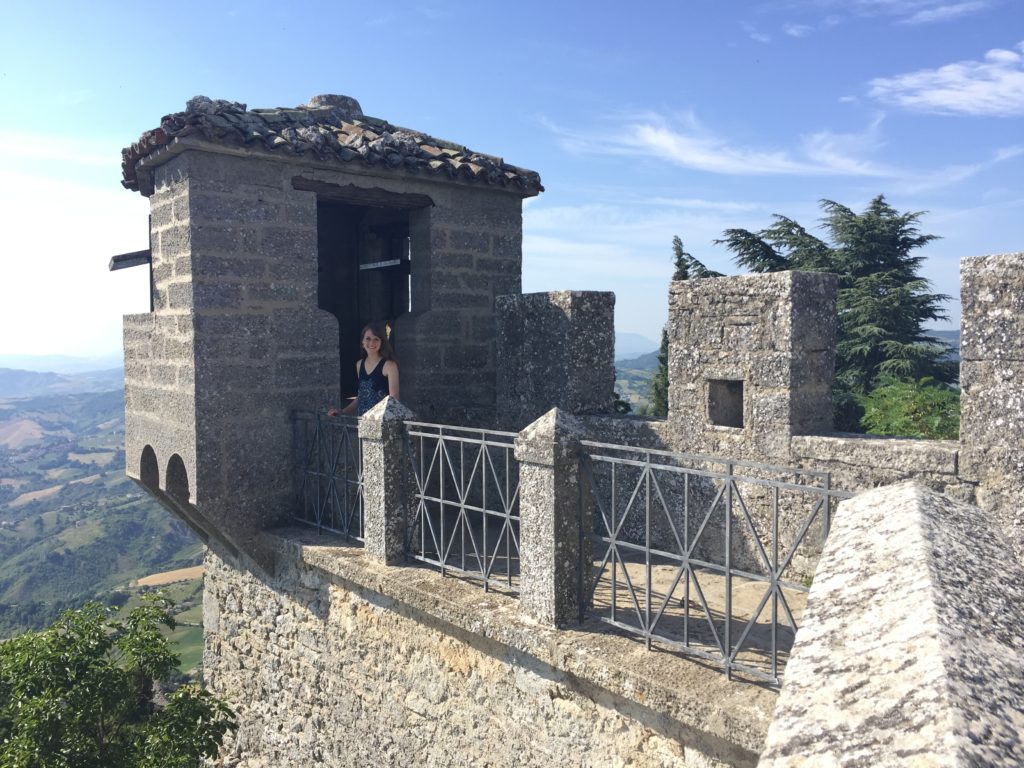 Definitely take a walk in the nature park when visiting the second and third towers. The trail snakes along the top of Monte Titano for a good distance, giving you wonderful views to the west and south.
It's easy to add to a larger tour of Italy
Italy is high on many people's travel lists. The typical stops, however, are Rome, Florence, and Venice. Now you know better than to skip San Marino.
From either Florence or Venice, it's barely over a half day of travel to or from the tiny country. You'll probably have one train connection, and then a connection to a bus in Rimini. We came from Milan, and it was an easy day of travel, with a 10:00 a.m. departure and roughly 4:00 p.m. arrival. Two nights in enough for a visit, so add it on to a visit of the rest of Italy!
It is a true enclave
Ok…this may be something only for geography nerds. San Marino is located fully within Italy, making it a complete enclave. There are numerous examples of enclaves and exclaves (check out this PWaC post on some unique borders) in the world.
Until our visit, however, I had never been to a country that was an enclave. We would go on to visit a second  one that trip: The Vatican City.
Conclusion
If your considering a trip to Italy, make sure you plan a day or two in San Marino. You won't regret it! Just pick a better hotel than we did (SEE: Hotel Joli: A Review) 🙂