One of the best credit card opportunities out there has long been the ability to get a new Alaska Airlines Visa frequently. Unlike Citi, Chase, and Amex, Bank of America does not have any time restrictions between when you can receive sign up bonuses.
But is that changing? Shawn at Miles To Memories wrote about his recent BofA denial and that he is surmising Bank of America may be making changes to their approval rules. I can't say I would blame BofA for closing this lucrative Alaska deal. I hear so many people talk about it that I know it is only a matter of time until they implement rules similar to those of the other big banks.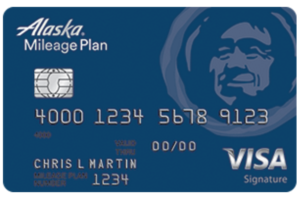 The experience that my wife and I had recently with BofA is mixed. I applied for and received my second Alaska Visa card on 8/23/16. This was with two open accounts with Bank of America, one of which was another Alaska Visa card. The system gave me an instant approval.
Contrasting this is my wife's denial. She has one BofA Alaska card, and we applied her for a Virgin Atlantic Visa with a 90,000 mile sign-up deal. Instant rejection. I was surprised. At the time I suspected that it was due to her lack of account history with BofA and that future applications might more likely be approved.
But Shawn's experience gives me pause. My wife received the same letter that he received. The difference with us is that she didn't already have another Alaska card. I cannot imagine that Bank of America would restrict you to a single card product. That seems like it would turn away far too much business. But is that what is looming? I will be watching this closely.
H/T: Miles to Memories