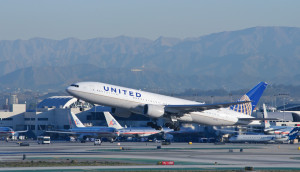 Airfare pricing is a conundrum. Who invented their pricing algorithms, anyway? They obviously work, since the airlines are making good profits these days, and prices are obviously driven by market demand. But sometimes even that doesn't explain the nonsensical pricing. There seems to be at least an underlying "traveler convenience" factor that enters into the equation.
I recently booked a round-trip ticket from Arcata/Eureka to Las Vegas for $672 on United. This is easily enough for two people to fly from SFO to NYC round-trip, assuming the tickets are booked the same number of days out as I booked my ticket. Doing the math, the latter flight is roughly half the cost for 4 times the distance!
Here is an even better example. When I was exploring flights for my trip to Utah (via the above flight to Vegas), I spent some time perusing flights to other places using Google flights (which is a fantastic tool, by the way…more on that some other time). I found that I could book a round-trip ticket from San Francisco to Hong Kong for slightly less than it was going to take for me to fly from ACV to Vegas. That trip is over ten times the distance! Insane!
Taking this a step further, I priced out three ticket options on United and found that the prices make absolutely zero sense. My example round-trip routes are (1) Arcata/Eureka (ACV) to San Francisco (SFO), (2) San Francisco to Hong Kong (HKG), and (3) the combined route of the two: Arcata/Eureka to Hong Kong. The combination ticket uses the same flights as the other two, and they are all over the same dates in April. Let's examine my three examples:
ACV to SFO – This fare is always robbery. At about 270 miles, it is a short hopper that operates 3 or 4 times each day. For this example, the fare is a whopping $604.20!! No way I would ever pay that out of pocket.
SFO to HKG (via NRT on return) – Over the date range the fare is $769.46. For a non-stop transpacific flight, this doesn't seem all that bad at first glance. That is, until you examine the combined route…
ACV to HKG (via NRT on return) – The combination of the flights prices out at a tempting $562.06!! Why?!? Why is this the case? This is not only less than the sum of the two flights (which you would expect), but it is less than

either

individual flight, including the short hop from ACV to SFO. Utter madness.
You would think that a flight from Point A to Point C would be roughly the sum of the cost of Point A to Point B and the cost of Point B to Point C. Yet, in the magical world of airfares, this is simply not the case!